Event
6th Global Conference on Criminal Finances and Cryptocurrencies
This two-day hybrid conference gathered thousands of crypto specialists and financial investigators from law enforcement, regulators and the private sector.
The conference was hosted by Europol at its headquarters in The Hague, the Netherlands, together with the Basel Institute on Governance through the Joint Working Group on Criminal Finances and Cryptocurrencies.
With over 1,700 registered participants from 119 countries, the first day was dedicated to public-private cooperation and exchange. Speakers represented regulators (European Parliament), law enforcement (Europol), think tanks (Royal United Services Institute), virtual asset service providers (Binance), and specialised companies involved in crypto investigations, data analysis and asset recovery (Asset Reality, Chainalysis, CipherTrace, Sportradar and TRM Labs).
The second day of the conference was strictly limited to law enforcement and related public authorities, such as financial intelligence units. Specialised cryptocurrency investigators from France, Korea, Hungary, the Netherlands, Spain and the United States shared case studies and experiences with their international colleagues, which numbered more than 1,100 from 95 countries.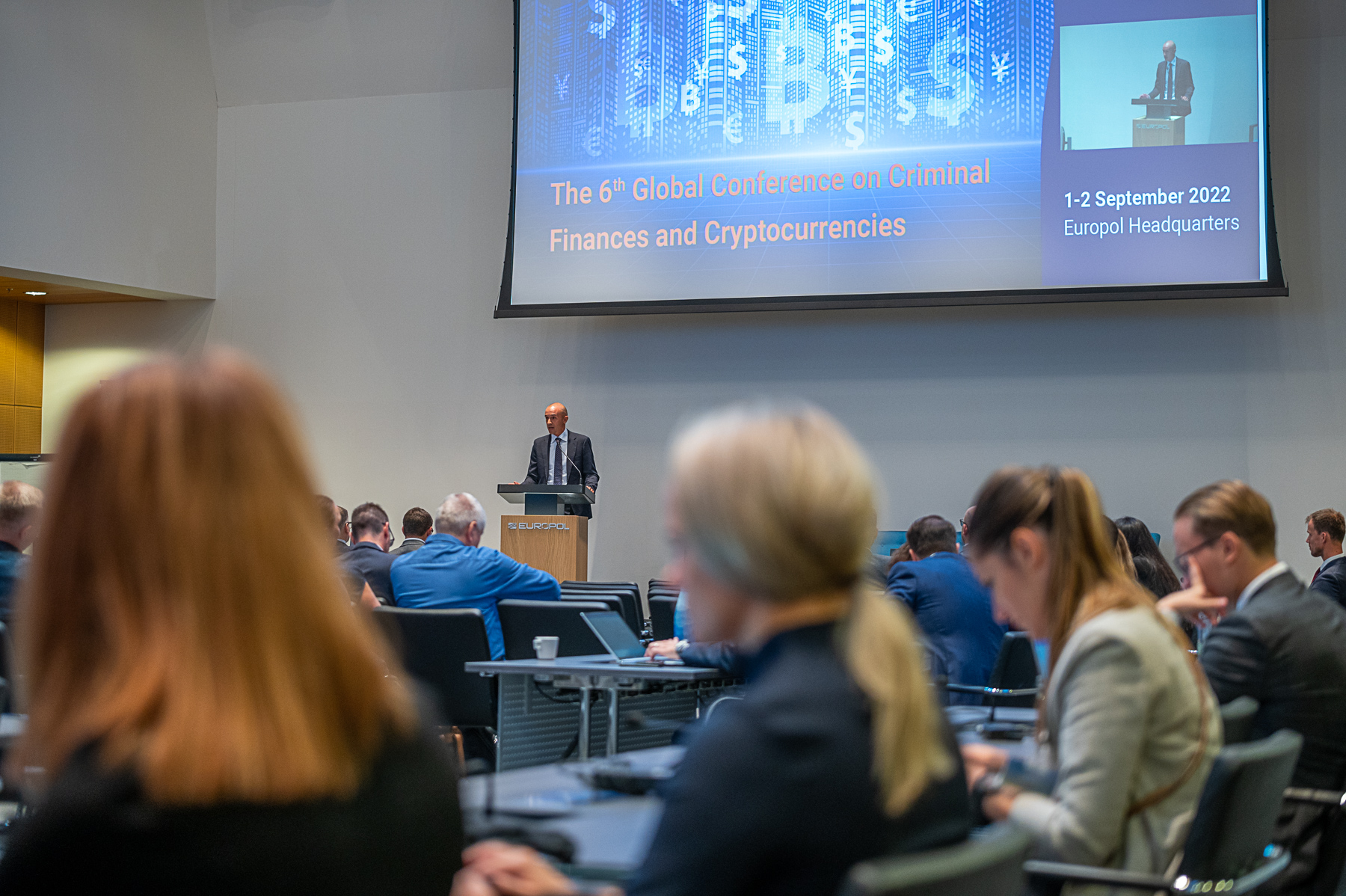 Start date
1 September 2022
End date
2 September 2022
Organiser
Europol; Basel Institute on Governance