Seizing the opportunity: 5 recommendations for crypto assets-related crime and money laundering
These recommendations follow the 6th Global Conference on Criminal Finances and Cryptocurrencies on 1–2 September 2022. The conference was hosted by Europol at its headquarters in The Hague, the Netherlands, together with the Basel Institute on Governance through the Joint Working Group on Criminal Finances and Cryptocurrencies.
The Recommendations are intended to highlight broad approaches and best practices. They are designed to help public and private actors stay one step ahead of those seeking to abuse crypto assets (also known as virtual assets) and services to make, hide and launder illicit money.
The main message is that as the use of crypto assets expands into practically every country and sector, so does its abuse to commit new forms of crime and launder criminal proceeds. Yet with the right tools, capacity and cooperation, the unique characteristics of blockchain-based technologies offer an unprecedented opportunity to investigate organised crime and money laundering networks and to recover stolen funds.
The five recommendations cover:
Breaking down silos between "traditional" and "crypto"
Regulating broadly and make full use of existing laws 
Taking advantage of the blockchain to disrupt organised crime 
Raising crypto literacy through capacity building and clear communication 
Increasing public-private cooperation
Links and other languages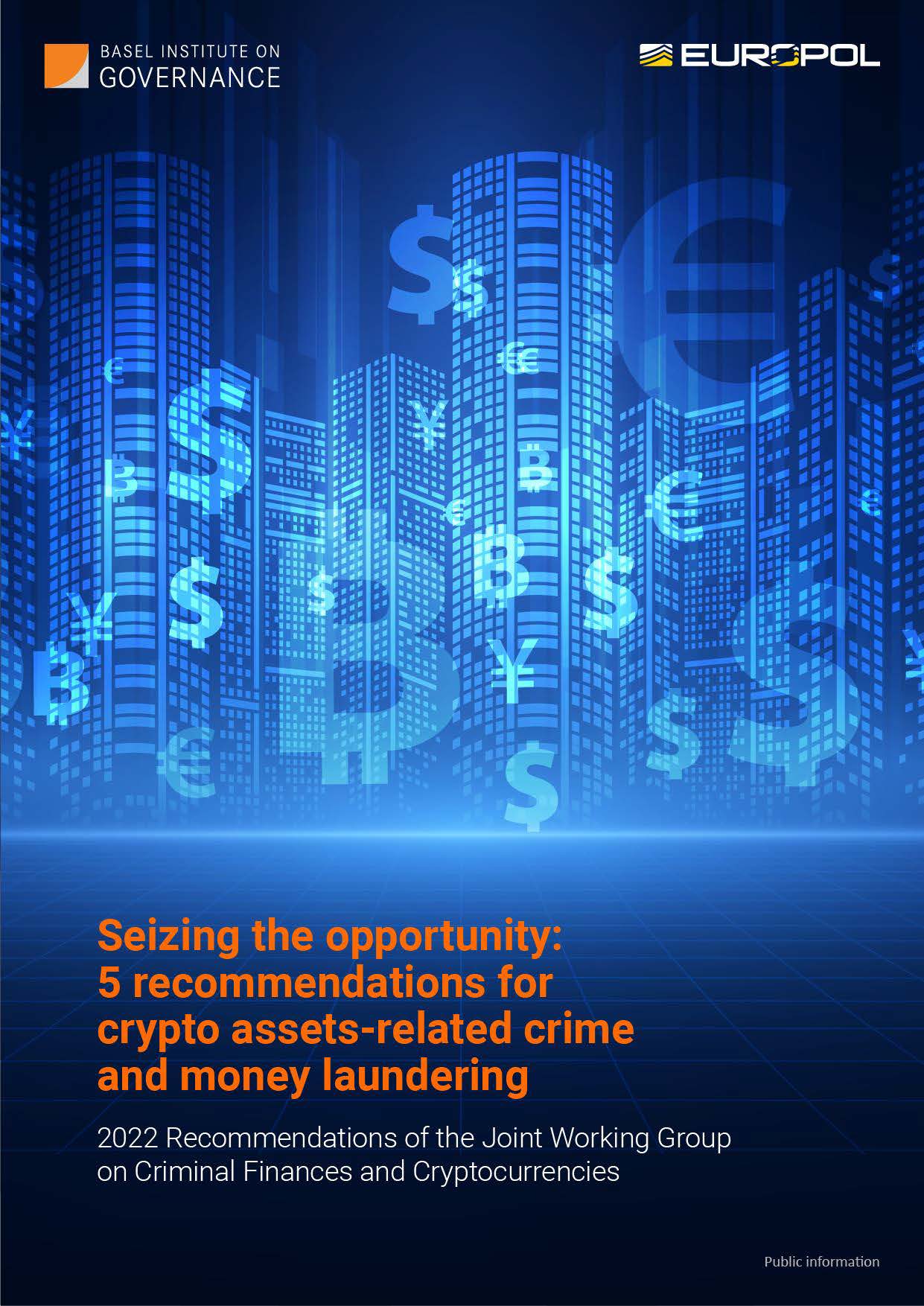 Publisher
Europol and Basel Institute on Governance