01. July 2022
Ukraine Recovery Conference: Anti-corruption as a critical condition for sustainable recovery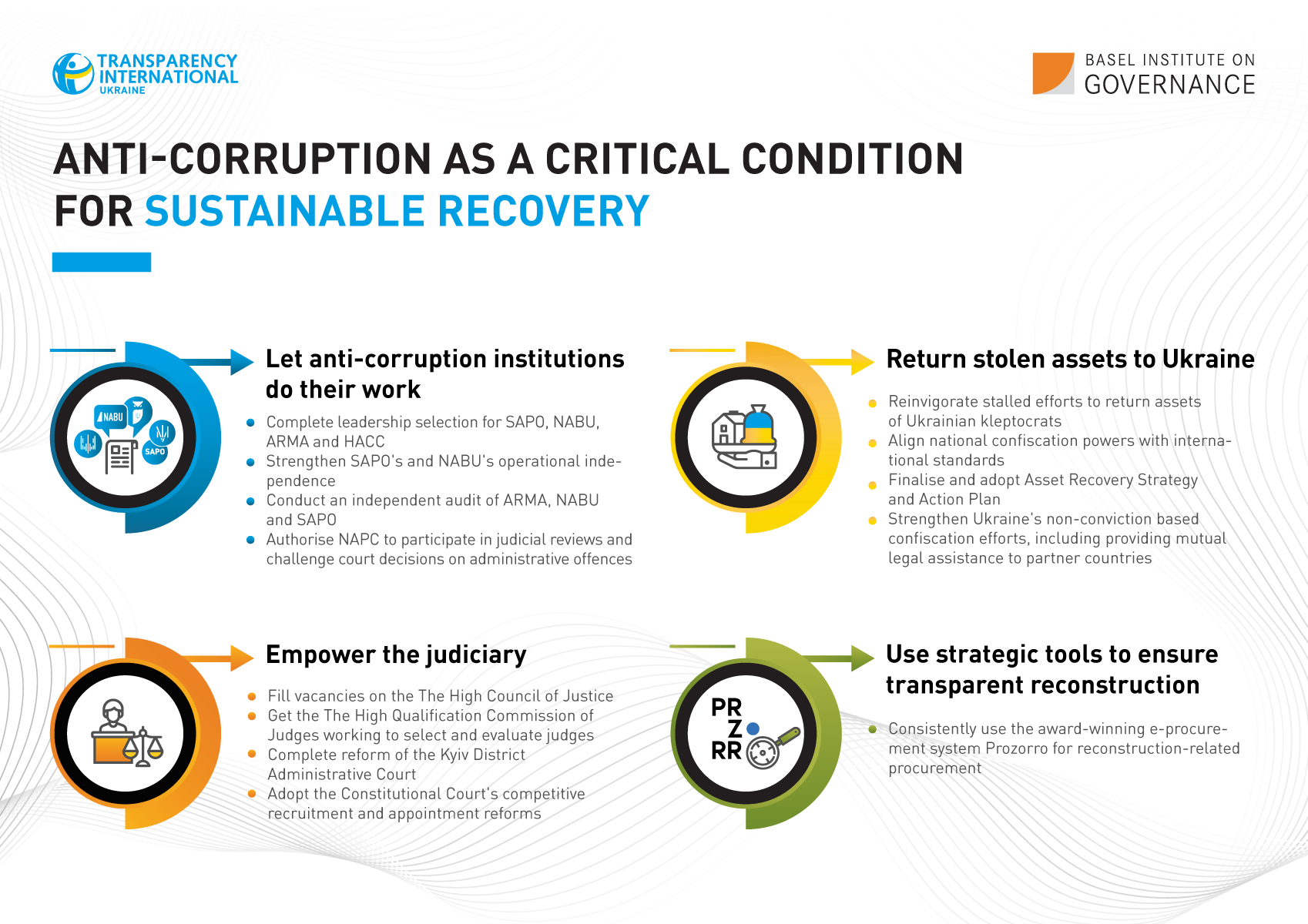 On 4–5 July in Lugano, Switzerland, the Ukraine Recovery Conference will see leaders from around the world pledge hopefully billions to finance Ukraine's post-war recovery and reconstruction.
Will they be talking about corruption?
Every reconstruction effort brings with it massive corruption potential. Anti-corruption has been high on Ukraine's political agenda before the war. But even with significant reforms since 2014, the country is far from ready to withstand the inevitable attack by kleptocrats, organised criminal groups and corrupt officials at all levels who see a golden opportunity in Ukraine's tragedy.
Together with Transparency International Ukraine, we at the Basel Institute on Governance have developed recommendations to the leaders who will be gathering in Lugano. Representatives from our organisations will be there to advocate for the reforms we recommend.
In the recommendations, we highlight the need to: 
prioritise the leadership selection process and reforms of Ukraine's formidable anti-corruption institutions, including courts;
use transparent procurement systems for reconstruction efforts;
strengthen asset recovery systems so that money stolen through corruption in the past can be used to help fuel reconstruction efforts.
See the full recommendations here, download the infographic or view the recommendations in Ukrainian.