08. December 2020
Ten-country Advanced Operational Analysis training offers chance to reflect on the effectiveness of AML systems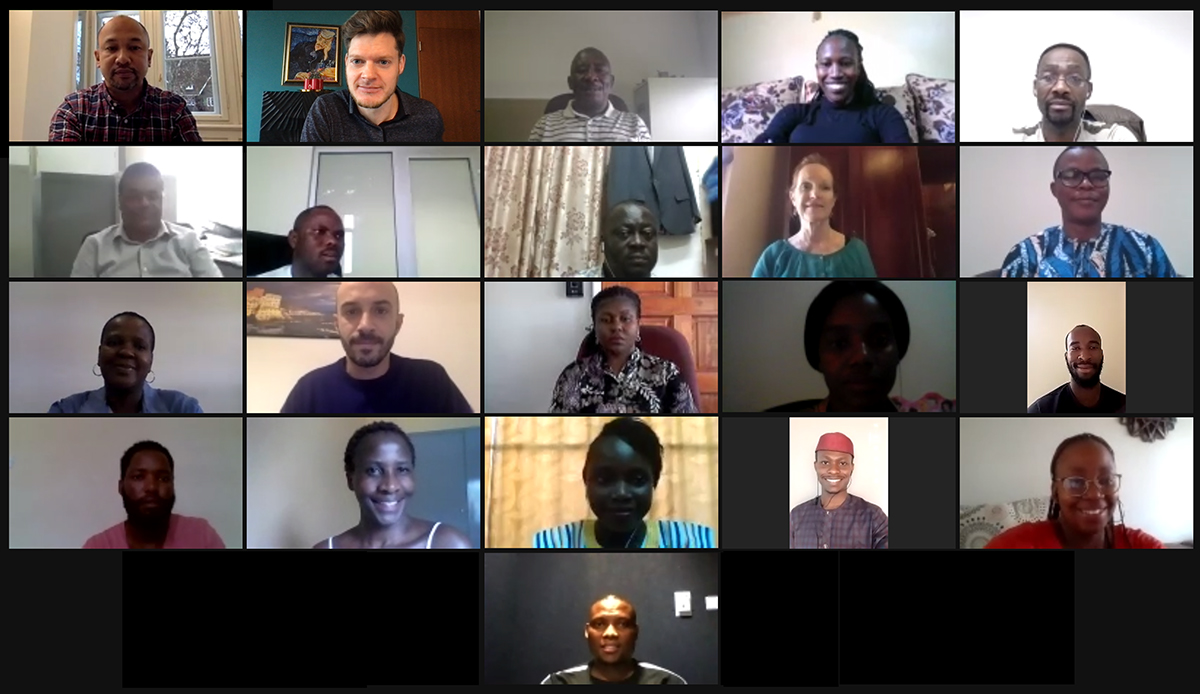 Twenty anti-corruption investigators and financial intelligence analysts from 10 African countries completed an intensive Advanced Operational Analysis course last week hosted by the Commonwealth Africa Anti-Corruption Centre (CAACC).
Delivered online by our International Centre for Asset Recovery (ICAR) training team, the workshop blended eLearning modules with live video sessions in which the participants worked together to solve a simulated corruption case.
Enhancing mutual understanding
The participants came from anti-corruption agencies and Financial Intelligence Units (FIUs) in Botswana, South Africa, Nigeria, Sierra Leone, Kenya, Namibia, Mauritius, Zambia and Lesotho.
As usual in ICAR training programmes, the multi-agency approach helped participants to better understand each other's needs and roles. FIU analysts were encouraged to tailor their intelligence products to the needs of investigators in law enforcement agencies. In turn, investigators learnt how an FIU operates by taking the Operational Analysis eLearning module and solving the simulated case.
By the end of the week, participants fully understood the value of breaking silos down, of exchanging information and coordinating their actions, nationally and regionally. 
Reflecting on FATF mutual evaluations
The training was also an opportunity for the participants to reflect on the lessons learnt from the recent Financial Action Task Force (FATF) evaluations of Mauritius, Zambia and Botswana.
These three countries have undergone an FATF fourth-round evaluation, which covers the effectiveness of national systems to combat money laundering and terrorist financing and not merely technical compliance with FATF Recommendations. The Basel AML Index, which assesses the risk of money laundering and terrorist financing around the world, has consistently noted that countries typically fall down the rankings when assessed with the new methodology.
The participants together looked at ways to enhance effectiveness in the use of financial intelligence for money laundering investigations, as well as in investigations, prosecutions and the confiscation of assets.
Impact and collaboration
This impact-driven training aimed to provide participants with skills that are directly applicable in their daily work. We were happy to receive participants' comments including "it touched on similarities of the case I am currently investigating" and "the financial analysis will improve the presentation of my case". One participant commented that the training will "help me in investigating suspicious transaction reports that I recently received".
The Basel Institute has a long-standing relationship with the Botswana-based CAACC and has conducted previous workshops in 2017 and 2020. See our article about the 2020 workshop on Financial Investigations and Asset Recovery for more information about the CAACC and our fruitful collaboration.
ICAR training in multiple languages
To find out more about ICAR training programmes, please download our latest brochure in English, Spanish, French or Portuguese: