31. July 2019
Tanzania builds capacity and cooperation to build on anti-corruption success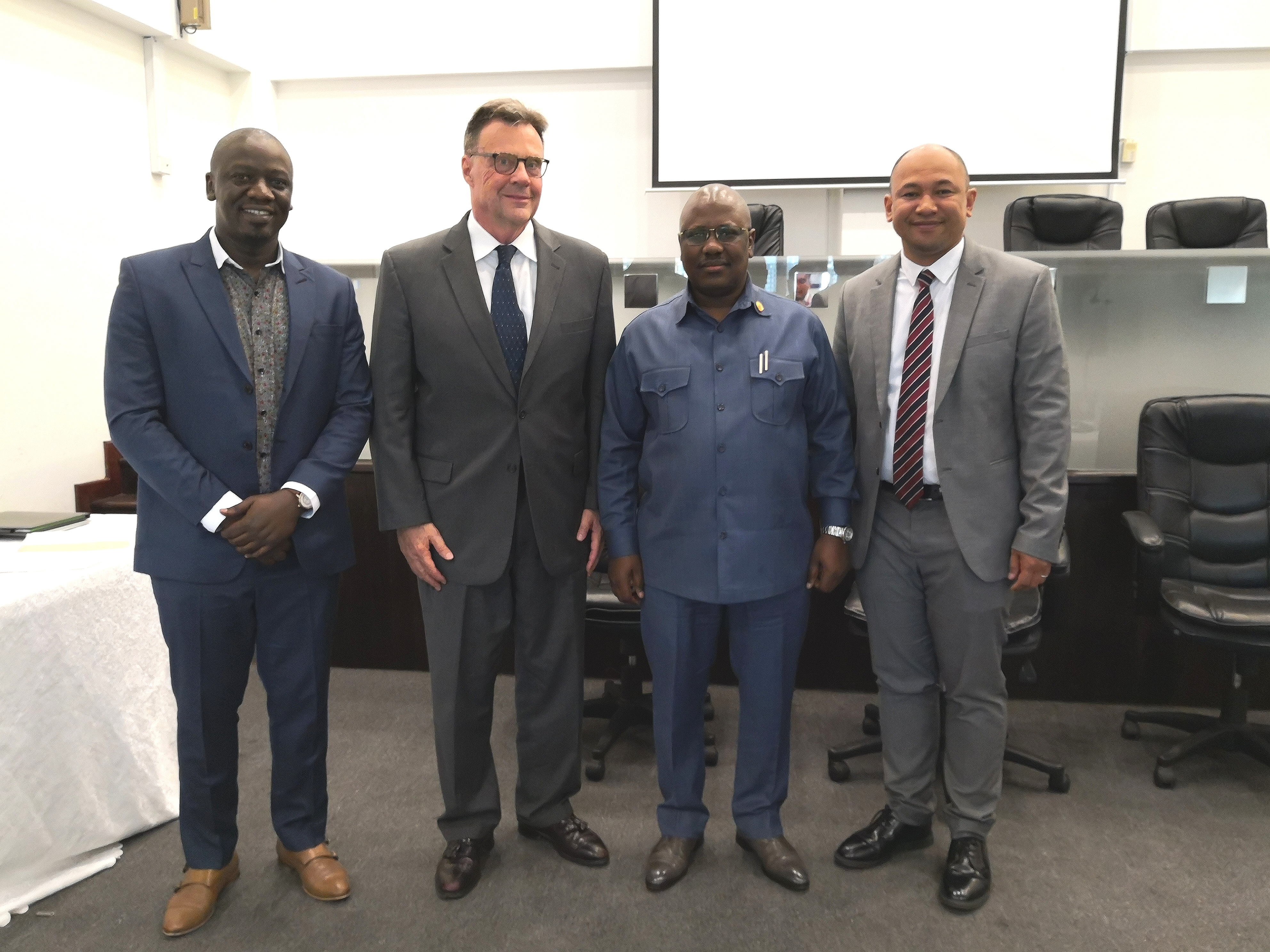 Anti-corruption officials in Tanzania have been upgrading their skills in specialised financial investigation topics with the help of the Basel Institute's International Centre for Asset Recovery (ICAR) and a local trainer certified by ICAR's train-the-trainer programme.
Two training programmes –  on corruption in infrastructure projects and money laundering using Bitcoin – were held at the headquarters of Tanzania's chief corruption-fighting agency, the Prevention and Combating of Corruption Bureau (PCCB).
About the workshops
Around 30 officials from the PCCB and relevant partner agencies took part in the five-day Corruption in Infrastructure Projects and Procurement workshop on 15–19 July, which was led by an ICAR-certified PCCB trainer and members of the ICAR training team. Participants took part in a hands-on simulated investigation in which they had to untangle collusive bidding, bid-rigging, fraud and bribery schemes in procurement and infrastructure projects. 
The training comes at an opportune moment, as the Tanzanian Government is currently engaged in a number of significant infrastructure projects to upgrade the country's roads, railways and airports.
"The training was an eye-opener," commented one participant. "It is definitely going to change the way we conduct procurement-related corruption investigations."
Held just before the procurement training workshop, a two-day Money Laundering Using Bitcoin workshop on 11–12 July aimed to ensure PCCB staff remain up to date with fast-developing financial trends and are better equipped to investigate cases involving cryptocurrencies.
Inter-agency cooperation
Representatives of partner agencies, including the Attorney General's Office, Office of the Director of Public Prosecutions, Financial Intelligence Unit, Police and Zanzibar Anti Corruption and Economic Crimes Authority, also attended the workshop. Whenever possible, ICAR training programmes try to encourage this type of inter-agency cooperation, which is so crucial to the success of corruption investigations.
This aspect was echoed by CP. Diwani Athumani, Director General of the PCCB, in his closing remarks. Thanking the trainers for their hard work and commitment, and congratulating all participants for their engagement and motivation, he emphasised the "value of our cooperation in the fight against corruption. It is universally observed that no single person, no country and no any institution on earth will ever be able to fight and eradicate fraud or corruption by itself. So please let's keep up the teamwork spirit."
Building on success
The Director General expressed his desire for more training opportunities for anti-corruption officials. This, he said, would help Tanzania maintain momentum in its increasingly successful drive to investigate and prosecute cases of corruption and recover stolen assets.
The Basel Institute's long-standing partnership with the PCCB in Tanzania, along with the train-the-trainer programme, is supported by the Swiss Agency for Development and Cooperation.
2