27. October 2023
Shaping an international response against the criminal misuse of cryptocurrencies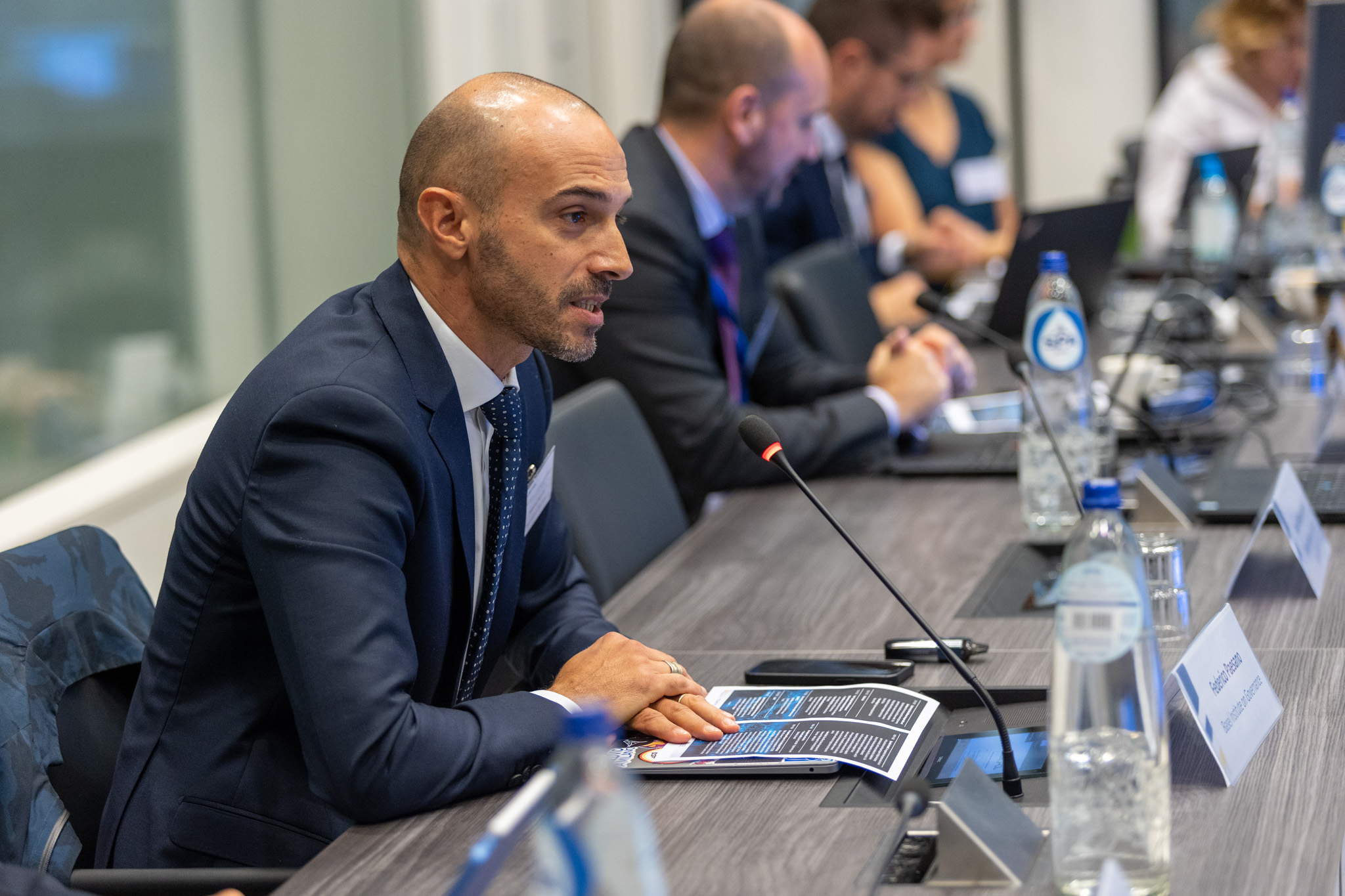 A hybrid international conference attended by 1,300 participants has concluded that tackling the criminal use of cryptocurrencies is a race against time. Law enforcement agencies that collaborate in joint task teams and proactively collaborate with the private sector are getting ahead of the criminals. In contrast, countries that do not take the risks seriously are in danger of becoming a haven for crypto-enabled scams, money laundering and terrorist financing.
Co-organised by Europol and the Basel Institute on Governance, the 7th Global Conference on Criminal Finances and Cryptocurrencies was hosted at Europol's headquarters.
The two-day event (26-27 October), organised in a hybrid format, was attended by representatives from law enforcement, the public and private sectors, policy institutions and academia from more than 100 countries. The aim was to explore trends and strategies to tackle crimes involving cryptocurrencies.
The discussions focused on the key issues associated to combating the criminal misuse of these virtual assets, including:
Trends and threats in relation to the criminal use of cryptocurrencies, including evolving scam typologies.
Growing adoption of cryptocurrencies by criminals, particularly in underground banking.
Evolving legal frameworks around virtual assets in the European Union.
Current institutional capacity to tackle money laundering, terrorist financing and other crimes involving cryptocurrencies.
Public-private cooperation in cryptocurrency investigations and confiscation proceedings.
Best practices in investigative and regulatory responses.
On the second day of the conference – which was restricted to law enforcement only – national investigators and Europol shared their experiences in cryptocurrency investigations. Among the topics of discussion were methodologies for exploring criminal operations in dark markets and scams involving cryptocurrencies.
The conference participants converged around a set of recommendations to strengthen skillsets, improve knowledge, boost expertise and encourage best practices for crypto assets investigations and recovery. Peer learning forums such as this conference are key to achieving all of these challenges. These recommendations will be made available to the public in the weeks to come.
Jean-Philippe Lecouffe, Europol's Deputy Executive Director Operations, said:
"Criminals aren't giving up on misusing cryptocurrencies anytime soon. Europol's Strategy 'Delivering Security in Partnership', adopted earlier this year, highlights the pivotal role that cryptocurrencies play in the financial schemes of criminals. Europol is convinced of the value of partnering with the Basel Institute on Governance to bring together representatives from law enforcement and the private sector from across the world to share their insights and to collaborate on how we respond to emerging technologies."
Gretta Fenner, Managing Director of the Basel Institute on Governance, said:
"Our Basel AML Index shows that countries struggle to address money laundering and terrorist financing risks related to virtual assets. Events like this are crucial to build capacity in law enforcement and maximise the opportunities of public-private and cross-border collaboration. We are proud to partner with Europol to organise the conference for the seventh year."
The annual conference is organised by the Working Group on Criminal Finances and Cryptocurrencies, established in 2016 and led by the Basel Institute on Governance and Europol.
This is a joint press release also published on the Europol press centre.
---
Gallery