29. April 2019
New Working Paper: Regulating cryptocurrencies - challenges & considerations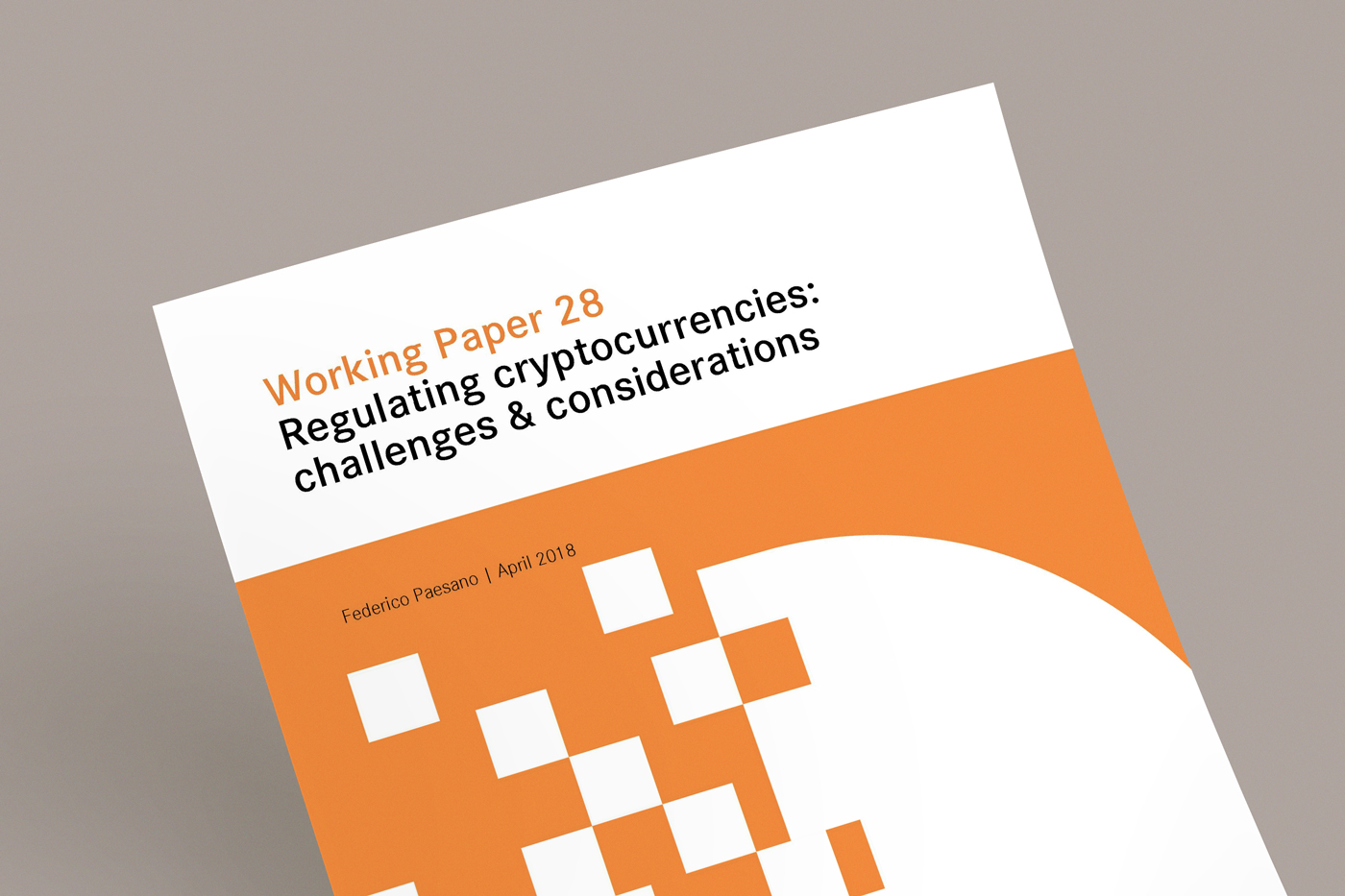 We have just published our 28th Working Paper on a topic that is concerning AML, FinTech and RegTech professionals, finance professionals and law enforcement agencies worldwide - as well as ordinary citizens who wish to take advantage of new payment methods.
The topic? Regulating cryptocurrencies: challenges and considerations.
It offers a quick, clear insight into AML/CFT legislation for cryptocurrency exchange services and virtual assets such as Bitcoin. It also responds to a recent call for expert comments regarding proposed changes to the Financial Action Task Force (FATF) recommendation on this subject – the FATF Interpretive Note to Recommendation 15.
The paper was written by the Basel Institute's cryptocurrency expert Federico Paesano. Federico is a Senior Financial Investigation Specialist at the Basel Institute's International Centre for Asset Recovery and regularly conducts training  to anti-corruption professionals in financial investigations and asset recovery, money laundering using Bitcoin and other topics.