31. August 2022
Mozambique builds capacity to investigate transnational corruption and money laundering cases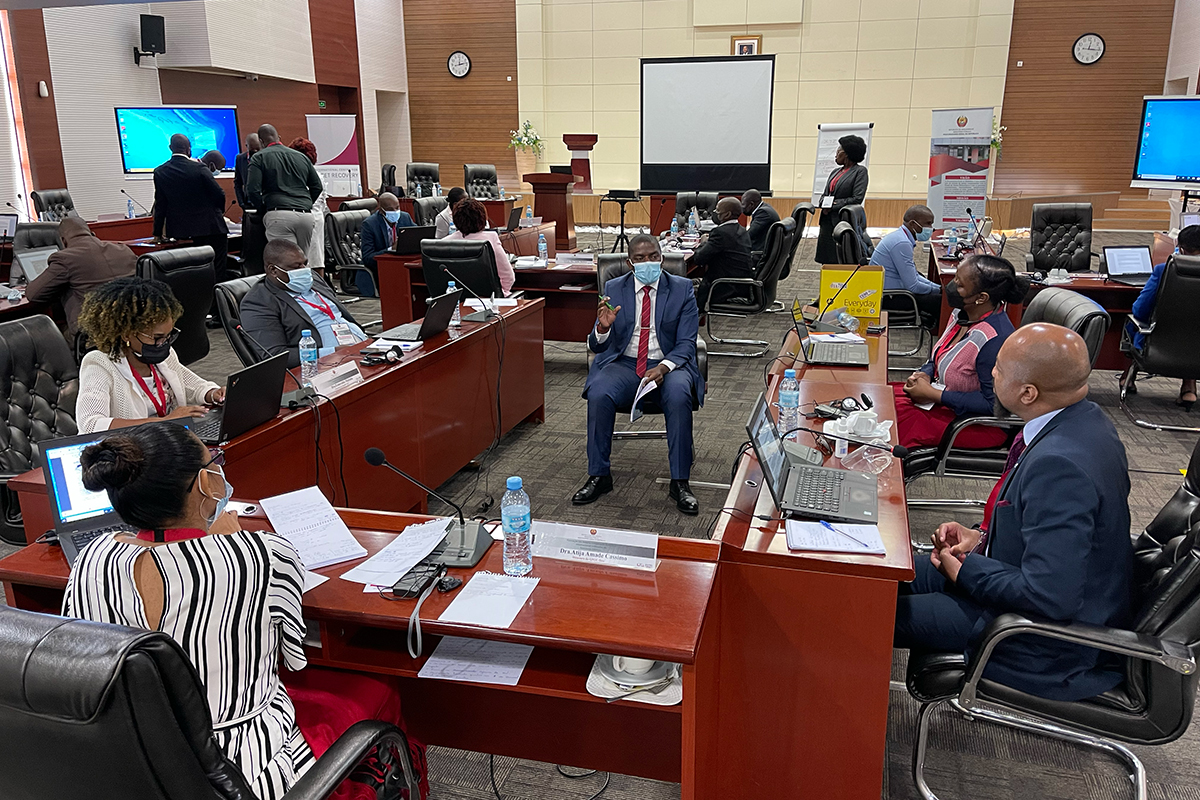 A cross-agency training workshop in Mozambique has boosted the skills of anti-corruption practitioners to investigate offshore structures used to hide and launder money and to request information and evidence from abroad.
The training team of the International Centre for Asset Recovery (ICAR) conducted the intensive workshop from 8–12 August at the Prosecutor General's Office in the capital Maputo. Alongside public prosecutors were members of Mozambique's Asset Recovery Office, Financial Intelligence Unit, Central and Provincial Anti-Corruption Offices, and National Criminal Investigation Service.
From shell companies to international cooperation
Building on two foundational training programmes in 2019 on financial investigations and asset recovery, the workshop served to deepen the expertise of participants in two challenging areas of international asset recovery:
Gaining information and evidence from abroad through mutual legal assistance (MLA) in criminal matters.
Investigating financial flows through offshore corporate structures such as shell companies and trusts.
As per ICAR's unique methodology, the participants worked in small groups to "investigate" a complex transnational corruption and money laundering case. This allowed them to put the new skills and knowledge into practice right away. For example, unravelling the beneficial ownership of assets held in an offshore shell company was needed to link criminal activity in the simulated investigation with the perpetrators and the proceeds of crime.
Essential to transnational investigations
Both aspects of the training – offshore structures and MLA – are essential in tackling transnational corruption and money laundering cases such as the so-called hidden debt scandal. Still ongoing, the case involves billions of dollars of undeclared loans and undue payments to foreign and national citizens, including high-ranking officials. It plunged Mozambique into a financial crisis and spilled over into multiple jurisdictions, requiring extensive international cooperation.
As the Director of Mozambique's Asset Recovery Office, Amélia Machava, said in a presentation during the week, Mozambique is not the only country to suffer challenges in obtaining international cooperation through MLA. Common obstacles include language and communication barriers, differences in legal systems, difficulties in identifying relevant contact persons, delays in obtaining a response, and claims of a "fishing expedition" where the information requested is not fully clear.
Participants said the training "opened up more horizons" in terms of investigating offshore companies and trust funds, which are "not known under Mozambican law". Others commented on the usefulness of understanding not only how MLA works but other "rapid non-formal ways to collect data to substantiate the MLA request."
Learn more
---
Gallery