11. August 2020
Learning through doing, even online – East Africa training with ARIN-EA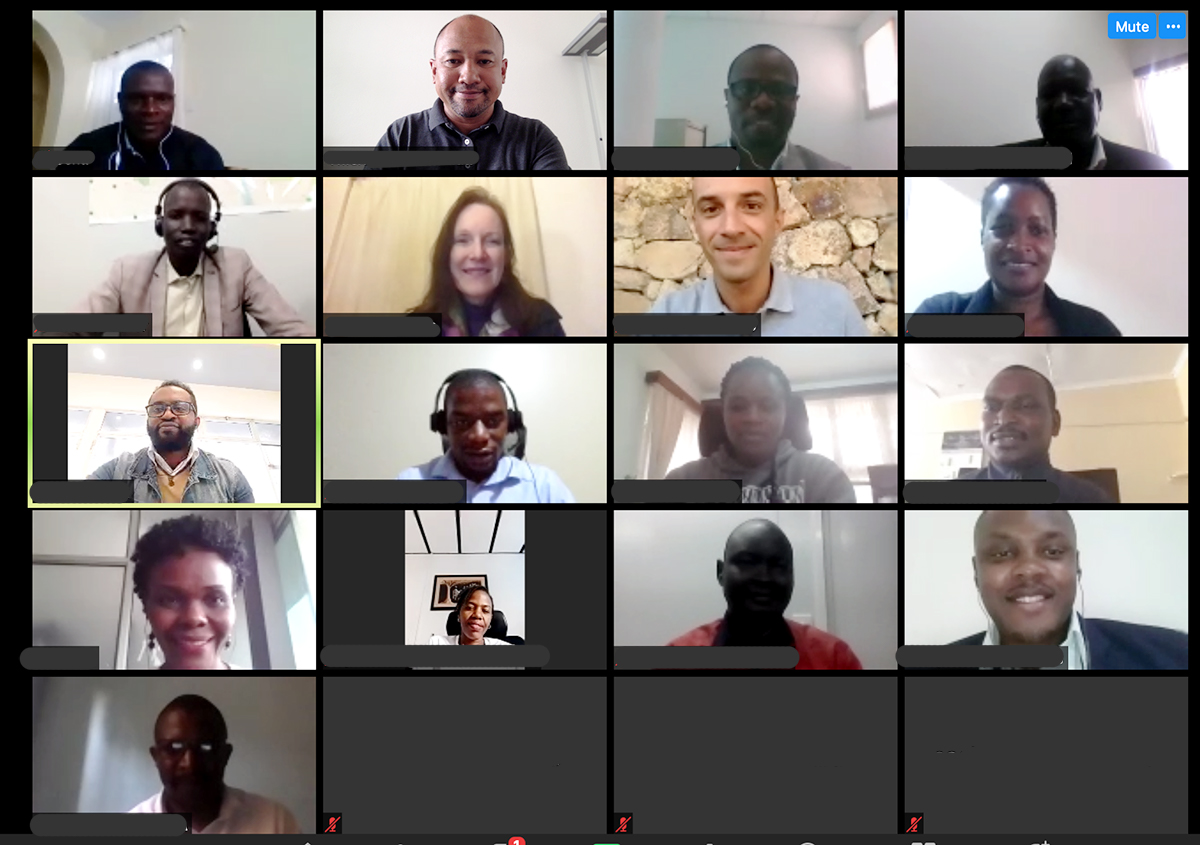 Eighteen participants from anti-corruption authorities across East Africa took part in the first ever online delivery of our Financial Investigations and Asset Recovery training programme last week.
Our International Centre for Asset Recovery (ICAR) training team conducted the five-day intensive training programme at the request of ARIN-EA, an East African network for informal information-sharing on asset recovery matters. ARIN-EA's President, Ms Lillian William Kafiti from Tanzania's Prevention and Combating of Corruption Bureau, is a former ICAR trainee and graduate of our successful train-the-trainer programme in 2017.
Learning by doing – even virtually
The ICAR training approach emphasises the importance of "learning by doing" and practical work forms around 50 percent of each of our training courses. In our flagship Financial Investigations and Asset Recovery programme, ICAR trainers guide participants through a complex simulated investigation with its maze of financial transactions.
Despite the challenges of replicating this kind of practical work online (weak connectivity in particular), the participants successfully formed breakout groups of practitioners from various agencies and countries.
Together they worked hard at "investigating" the case involving the fictitious Mr Boniface Msangi, Director of Public Works at the Ministry of Internal Development in Tanzania, and deciding how best to charge the suspect using the criminal provisions of one of the participant countries in each group.
Fostering inter-agency and regional collaboration
An ARIN-EA spokesperson thanked all the participants for taking the course and encouraged them to make greater efforts to "work as a region in collaboration to fight corruption".
This is a particularly fitting statement. Our training programmes are designed to encourage inter-agency collaboration in the investigation and prosecution of corruption and money laundering crimes, as well as asset recovery, by including representatives of various law enforcement agencies within our programmes. This programme contained an additional regional dimension.
The participants came from a wide variety of agencies and countries: the Financial Intelligence Unit (South Sudan), Criminal Investigation Division of the Police (Uganda and Kenya), Inspectorate of Government (Uganda), Ethics and Anti-Corruption Commission (Kenya), Special Brigade Anti-Corruption (Burundi), Anti-Corruption Court (Burundi), Ombudsman (Rwanda), Prevention and Combating of Corruption Bureau (Tanzania), Inspector General (Djibouti), Office of the Director of Public Prosecutions (Kenya), Office of the Attorney General (Ethiopia) and South Sudan Anti-Corruption Commission.
Feedback from participants was encouragingly positive, with many commenting on the "superb" lessons and "able trainers" thanks to whom "I learnt a lot".