15. November 2023
Building integrity from the ground up in Mozambique: training programme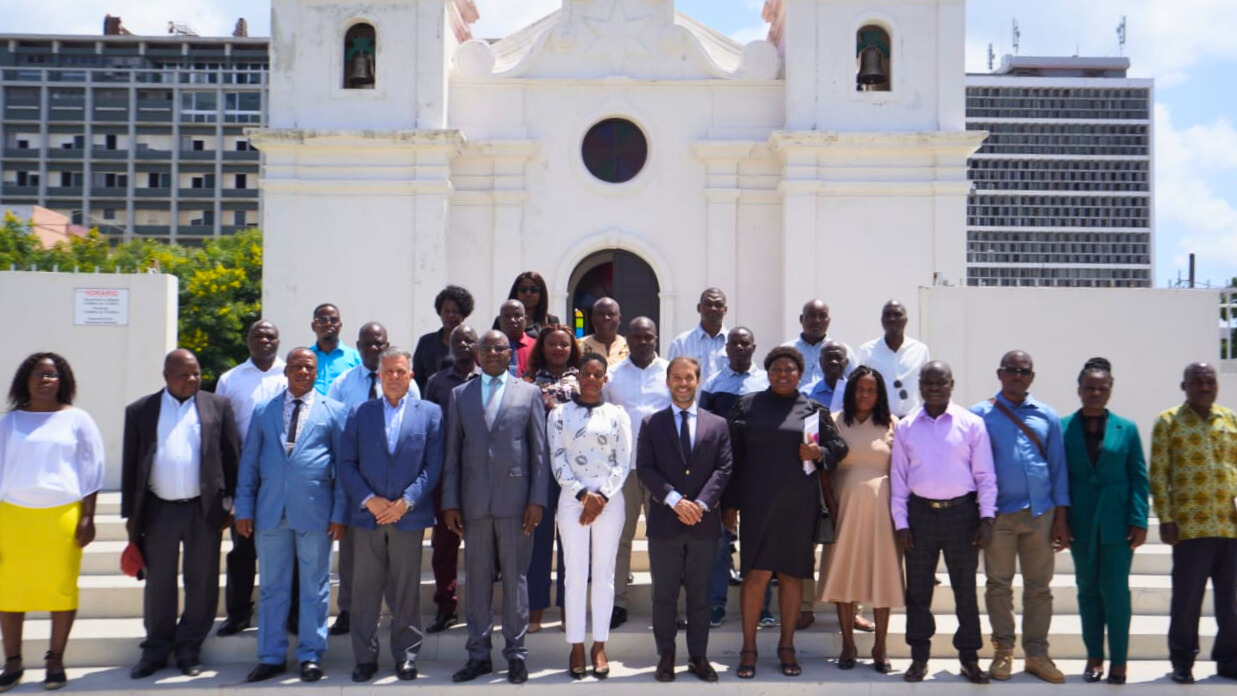 Mozambique faces critical infrastructure challenges – and opportunities – across all areas of its economy.
Yet the type of high-value procurement and infrastructure projects needed to boost development in the country are well known to be vulnerable to corruption. Risk factors include the high complexity, large transactions and multi-party negotiations that require close cooperation between the public and private sectors.
To ensure procurement projects are not hijacked by corrupt interests, law enforcement officials need specific training to identify and investigate corruption and, if necessary, to recover stolen funds.
Gaining specialised knowledge
From 6-9 November 2023, 23 anti-corruption practitioners took part in ICAR's specialised training programme on "Corruption in Infrastructure Projects and Procurement" at the Prosecutor General's Office in Maputo, Mozambique.
ICAR experts Phyllis Atkinson, Tom Walugembe and Emmanuel Mringo explored the most common fraudulent practices in procurement and infrastructure projects together with participants. In Mozambique as elsewhere, these include non-compliance with contract specifications, inflated invoices, product substitution, false claims and over-invoicing.
The sessions led into interactive workshops and a simulated corruption case which participants investigated in teams.
Learning through investigation
ICAR courses allow participants to test out new knowledge and receive real-time feedback on their evolving skills by investigating a simulated case of public procurement corruption.
In this course, a simulated case in a road construction project tested participants' ability to identify the "red flags" that can reveal a corruption scheme such as bid rigging, collusive bidding, fraud, conflict of interest, bribery and kickbacks.
Participants found the learning structure helpful, with one stating:
"The methodology used for the course was excellent. The explanations in the presentations were directly relevant to the practical exercise. I will apply these new skills when investigating cases of corruption and the embezzlement of state funds."
ICAR's "learning by doing" approach means that participants are able to quickly apply new skills and easily transfer them to their daily work. As another participant noted:
"The training was excellent. It connects with very pertinent aspects of my day-to-day work. That means I was able to acquire more skills and investigative methodologies in the various legal types of crime that were covered here. This will enable me to achieve better results."
Constructing the local context
The participants' presentations at the end of the training demonstrated a thorough knowledge of the various offences common to public procurement corruption cases, such as abuse of office, passive corruption, embezzlement and money laundering. Importantly, their new knowledge was tailored to the local context, taking into account Mozambican law and procedures.
Identifying and confiscating illicit assets was also a major focus of the training, through the use of both criminal/extended forfeiture laws and in the future, we hope, new civil forfeiture mechanisms. The successful implementation of these mechanisms is crucial to preventing future corruption in infrastructure and procurement.
Learn more
Learn more about ICAR's training programmes and team.
The training programme was delivered in the context of a long-running partnership with the Attorney General's Office of Mozambique that started in 2019 and is funded by the Swiss Agency for Development and Cooperation (SDC). Through a local team of field experts, we provide technical assistance and ongoing capacity building to law enforcement and judicial practitioners in investigating financial crimes and recovering illicit assets. Mozambique is also at the heart of a new Knowledge Community on Asset Recovery that arose from the ICAR-organised Lisbon Conference in 2022.
---
Gallery