B20 Saudi Arabia Integrity and Compliance Policy Paper 2020
This policy paper outlines three general recommendations for the G20 provided by the B20 Integrity and Compliance Taskforce under the B20 Saudi Arabia 2020 process.
The Basel Institute on Governance was proud to serve as Knowledge Partner to the B20 Integrity and Compliance Taskforce through its Collective Action team.
As well as wholeheartedly supporting the final Policy Paper, the Basel Institute is delighted that anti-corruption Collective Action is included as the first recommendation in order to pursue a culture of high integrity in the public and private sectors.
Links and other languages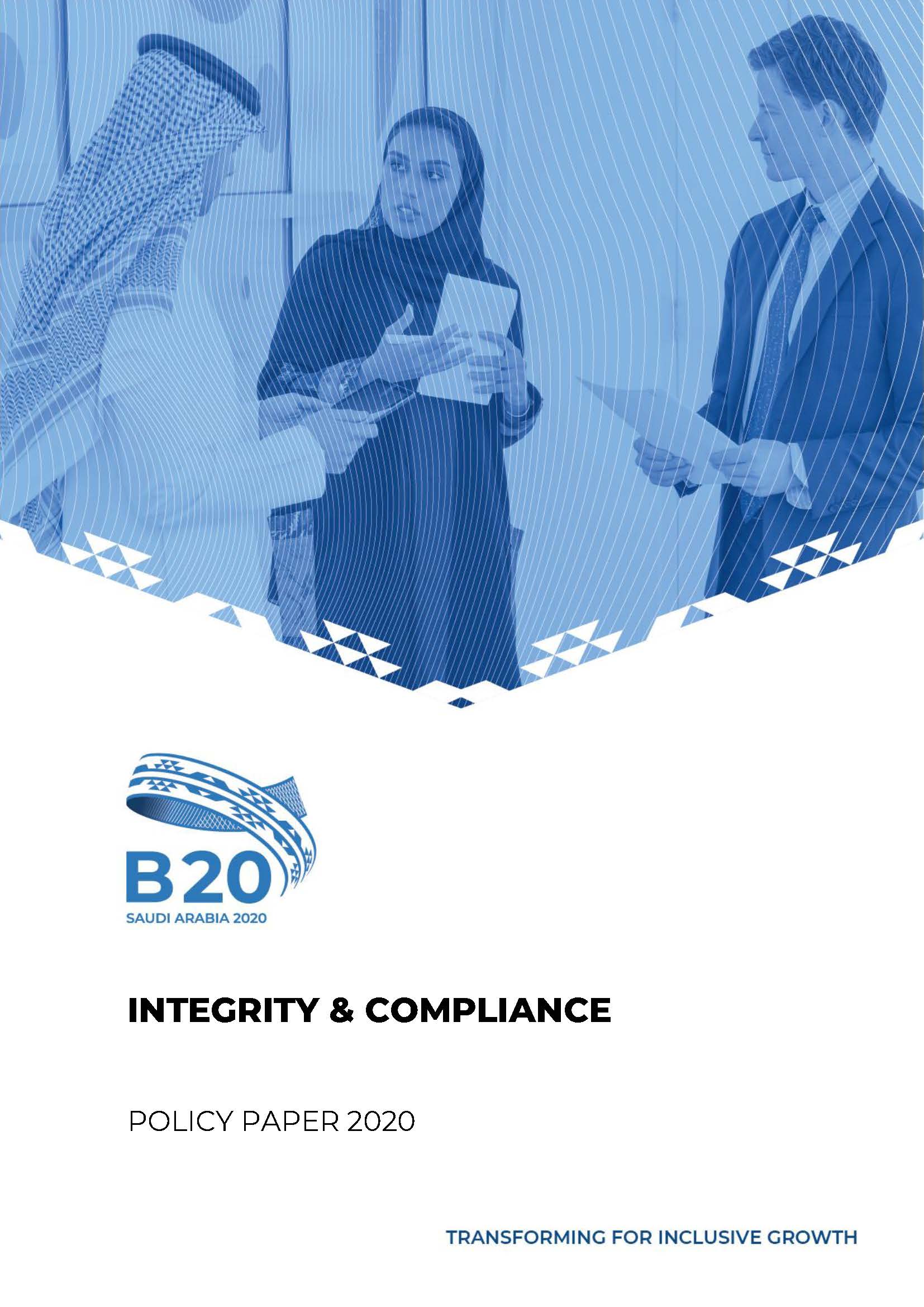 Publisher
B20 Saudi Arabia