02. June 2020
Basel AML Index Expert Edition adds EU list of high-risk third countries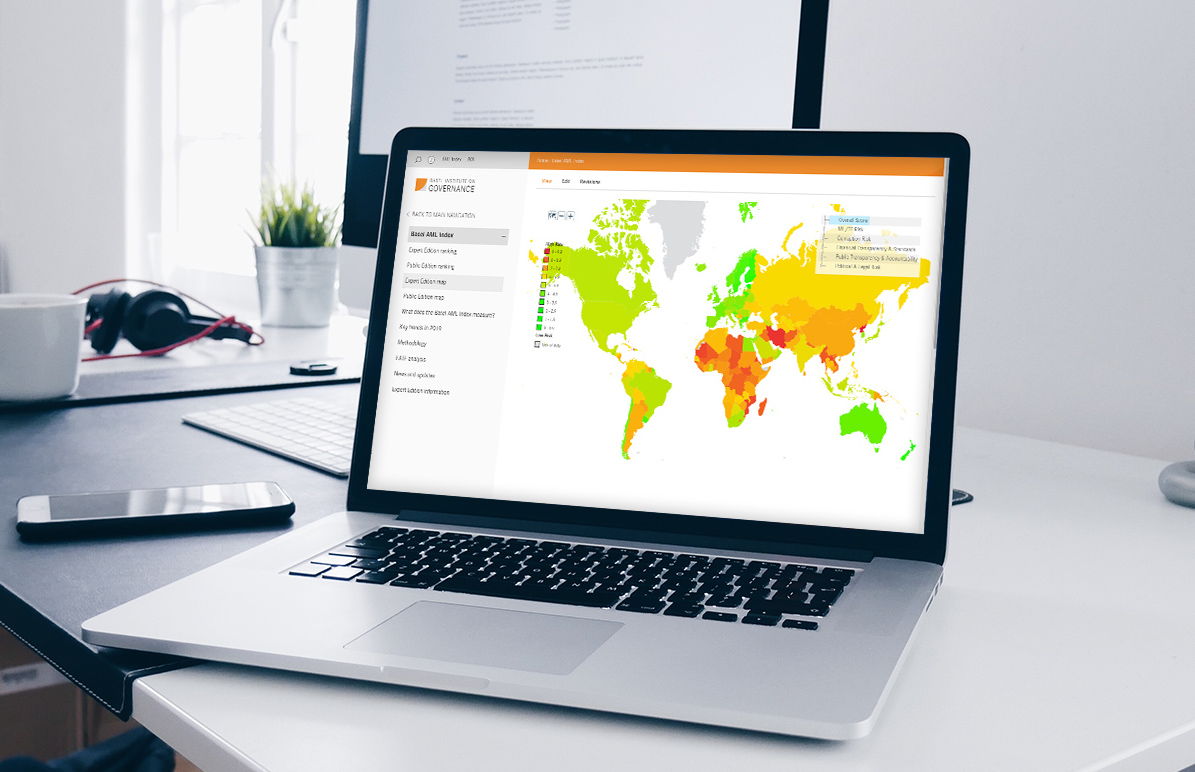 From mid-June, the Basel AML Index Expert Edition will highlight countries included on the European's list of "high-risk third countries" with strategic deficiencies in their anti-money laundering and counter terrorist financing (AML/CFT) regimes. This change follows the European Commission's adoption of the new Delegated Regulation 2016/1675 on high-risk third countries on 7 May 2020.
The additional information will help Expert Edition subscribers subject to the EU's Directive (EU) 2015/849, which requires banks and other "gatekeepers" to the European financial system to apply enhanced vigilance in business relationships and transactions involving these high-risk third countries. "Third countries" refers to jurisdictions outside of the EU whose weaknesses in AML/CFT might threaten the integrity of the EU's financial system.
Appearing on the EU list does not affect a country's risk score or ranking in the Basel AML Index Public or Expert Edition.
Sanctions and lists relevant to evaluating country-level AML risks
Information about a country's inclusion on the EU list of high-risk third jurisdictions will appear alongside a list of AML/CFT-related sanctions and other lists of jurisdictions with strategic AML/CFT deficiencies highlighted in the Expert Edition of the Basel AML Index. However, the EU stresses that the list of high-risk third countries is not a sanctions regime. Rather, it "requires banks and obliged entities to apply enhanced vigilance measures on transactions involving these countries."
From the point of view of compliance, due diligence and risk management, a country's inclusion on the EU's list of high-risk third countries is another factor to consider when evaluating the AML/CFT risks posed by that country.
The Expert Edition already highlights the following sanctions and lists relevant to evaluating country-level AML/CFT risks:
About the Basel AML Index
The Basel AML Index is an independent, research-based ranking that assesses countries' risk exposure to money laundering and terrorist financing. It is a project of our International Centre for Asset Recovery that is designed to serve the needs of both the public and private sectors. There are three editions:
Published annually, the Public Edition of the Basel AML Index provides a snapshot of global money laundering risks and countries' progress in addressing them over time. The 9th edition is due out in early July.
The Expert Edition allows financial institutions, compliance officers, researchers and policymakers to dig deeper into specific countries' AML risks. The interactive map and ranking are updated quarterly as new data appear. You can filter the data, view current sanctions and download the ranking into Excel. The Expert Edition is free for public/supervisory institutions, international organisations, non-profit organisations and academic institutions, and very reasonably priced for companies and financial institutions.
Expert Edition Plus subscribers receive a detailed comparative analysis of FATF Mutual Evaluation Reports.