04. October 2019
Baltic AML Forum: the challenges of country risk assessment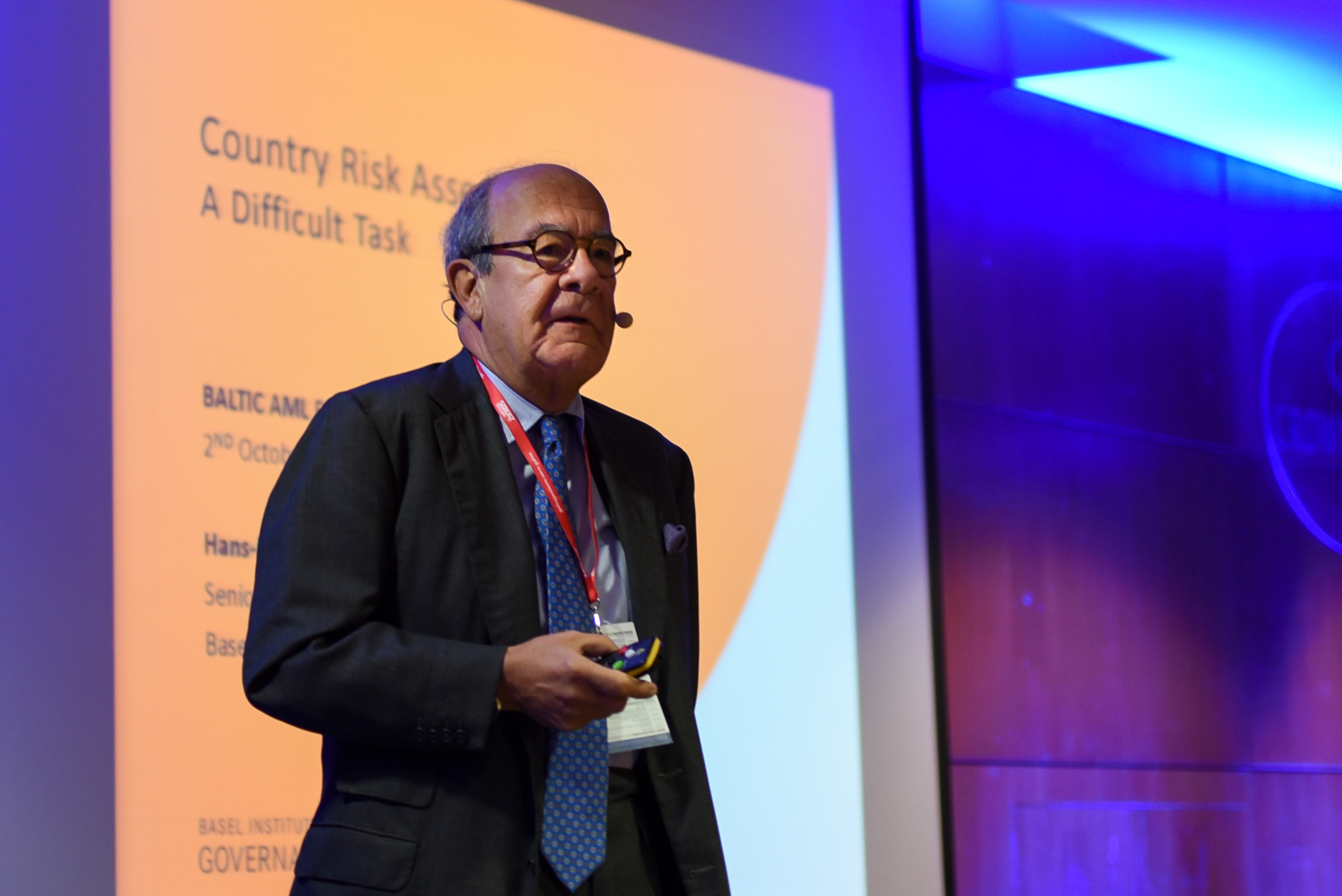 Basel Institute senior advisor and former board member Hans-Peter Bauer presented at the Baltic AML Forum on 2 October on the topic of Country Risk Assessment -  A Difficult Task. 
The Forum was opened by the Lithuanian Minister of Finance and attended by 150 participants, who were mainly compliance officers and tech experts from Baltic-region banks, FinTech companies and cryptocurrency ventures.
Peter Bauer's presentation included references to the Basel AML Index, which raised particular interest for two reasons: 
because of the sophisticated methodology used to calculate risks of money laundering and terrorist financing (ML/TF) in countries around the world; 
because the 8th edition of the Basel AML Index, released on 19 August, attributes the lowest ML/TF country risk worldwide to Estonia – a country that recently attracted international attention for a major money laundering scandal including such reputable banks as Danske Bank, Deutsche Bank and J.P. Morgan Chase. 
The Q&A session gave Peter an opportunity to explain the methodology and the results of the 2019 Basel AML Index rating. He emphasised the recommendation that Estonia – like Latvia and Lithuania  – should undergo an FATF Mutual Evaluation review by regional body Moneyval at the earliest possible opportunity, in order to reestablish trust and the reputation of an otherwise well-functioning regulatory environment.
Find out more