07. September 2020
Anti-corruption officials in Mozambique gain new skills through virtual training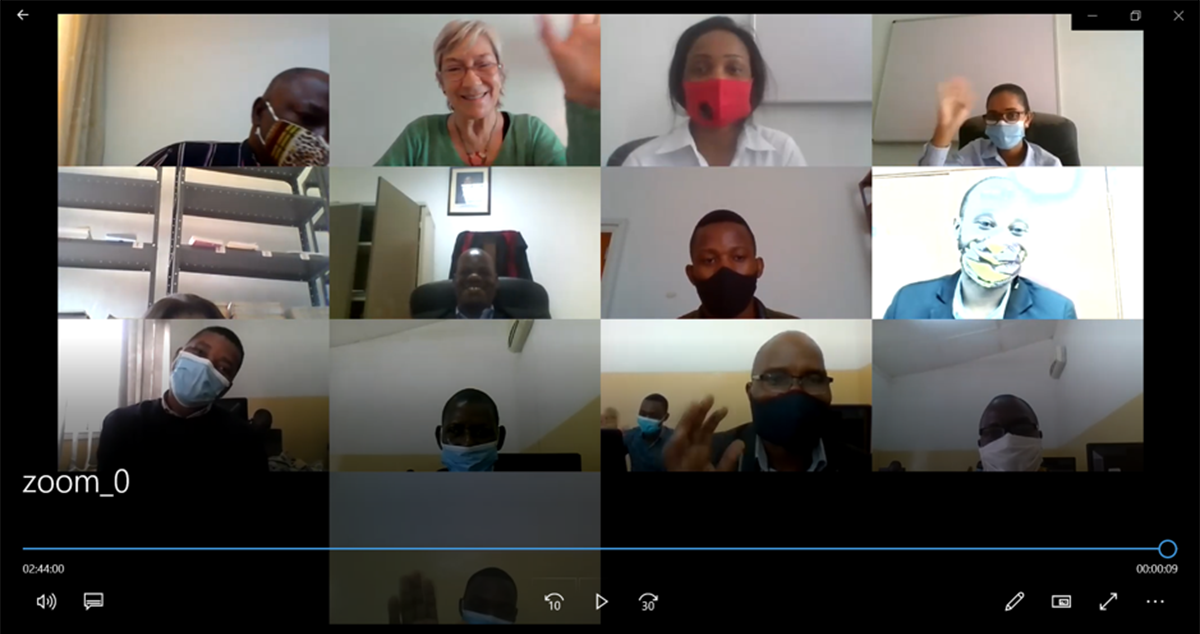 Thirty-three prosecutors, 22 judges and 22 investigators from across Mozambique's 11 provinces have completed a series of intensive training courses on anti-corruption and asset recovery.
Delivered by the Mozambique team of our International Centre for Asset Recovery, the training sessions took place over three weeks from 17 August to 4 September. Investigators from SERNIC, Mozambique's National Criminal Investigation Service, joined prosecutors from the Prosecutor General's Office and judges from across the country.
Topics included anti-money laundering, reporting on and suspending suspicious activity, the freezing of assets, seizure, confiscation and the breaching of banking secrecy in Mozambican legislation.
Coronavirus restrictions meant the training had to be done virtually with a restricted number of participants in each province. This caused many challenges, as Margarida Bandeira da Lima explains in her recent blog. But there were also major benefits.
The first benefit was the high level of engagement of the participants on the course. The purpose of the training was to increase knowledge and understanding of the Mozambican legislation and its practical application. This heightened awareness from the judiciary, prosecutors and investigators is vital to the handling of Mozambican corruption cases and will be integral in the success of Mozambique's fight against corruption.
Pre- and post-tests point to an average 80 percent increase in knowledge after the training course. The real test will be when the trainees put their new skills and knowledge into practice in real cases of corruption and asset recovery. As part of our multi-year programme funded by the Swiss Agency for Development and Cooperation (SDC), we look forward to supporting Mozambique's investigators, prosecutors and judges on this journey.
Second, participants got a vivid demonstration of the importance of open-source information and tools for investigations. As long as prosecutors and investigators in Mozambique have access to working computers and internet connections, these new skills will help them a lot in our increasingly digital world. It will also help them further develop and practise their investigation and asset tracing skills with online courses and guides such as those on our LEARN platform.
Lastly, we noted a big improvement in computer skills and comfort with video conferencing technology over the training period, partly as a result of the mutual support the participants provided each other.