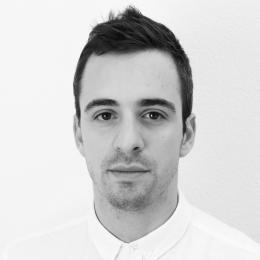 Cosimo Stahl joined the Basel Institute in summer 2015 as a research and project support intern and later assumed the role of Public Governance Specialist.
In this capacity, Cosimo helps deliver the Public Governance Division's training in corruption-specific research methods and provides technical assistance in the implementation of consultancy projects aimed at developing context-sensitive anti-corruption strategies in the public sector. He is also actively involved in the Institute's on-going research projects where he assists in producing tailored and contextualised research designs and develops software-assisted practical, technical and analytical solutions to supplement and enhance the Institute's research approaches.
Prior to joining the Institute, Cosimo worked as a researcher investigating lobbying efforts and environmental corruption in Central Eastern Europe and conducted topically varied research for several public organisations, including Al-Khoei Foundation UK (London) and the Czech Institute of International Relations (Prague).
Cosimo holds a Bachelor of Arts in Politics and History from the University of Zurich, and an International Master (IMESS) in Politics and Security Studies from University College London (UCL) and Charles University in Prague. While working at the Institute, he is pursuing a PhD in Politics and East European Studies at UCL where he analyses the politicisation of corruption in 'transitional' EU member states from a theoretical and comparative perspective. Cosimo's research interests lie in cultures of corruption, political corruption and the nexus between democratic representation, public accountability and 'good' governance.
Before commencing his studies, Cosimo lived in Argentina for several years where he worked as a youth and community worker in the Northern Buenos Aires conurbation.