Working Paper 22: Hidden agendas, social norms and why we need to re-think anti-corruption
In many countries high levels of corruption persist in spite of the adoption of so-called anti-corruption "best practices". In this paper we make a call to pursue a context-sensitive inquiry into the drivers of corruption in order to substantially improve the practices and effects of anti-corruption.
We discuss evidence from case studies in Africa, Central Asia and the Caucasus suggesting that high levels of corruption are associated to a significant discrepancy between formal rules and informal practices. Informal practices of co-optation, control and camouflage are used by political and business elites to safeguard regime survival via a de facto re-distribution of public resources in favour of informal networks of "insiders".
From the perspective of citizens, corrupt acts such as bribing enjoy social acceptability especially when they are effective in solving practical problems and protecting livelihoods. The functional relevance of informal practices clarifies the factors behind the limited effectiveness of anti-corruption law-driven reforms, short-term action plans, and technical measures that focus on particular processes, procedures and institutions.
We argue for the need to ponder informality and consider how it may help us develop better anti-corruption strategies. The prevalence and entrenched nature of informal practices indicate their heuristic potential: they can tell us what we are missing in official policies, inform about resistances and can help uncover pathways to strategic, sustainable reforms.
This paper has been presented at the OECD Global Anti-Corruption & Integrity Forum 2017 in a form of a poster presentation.
About this Working Paper
This paper is part of the Basel Institute on Governance Working Paper Series, ISSN: 2624-9650.
Links and other languages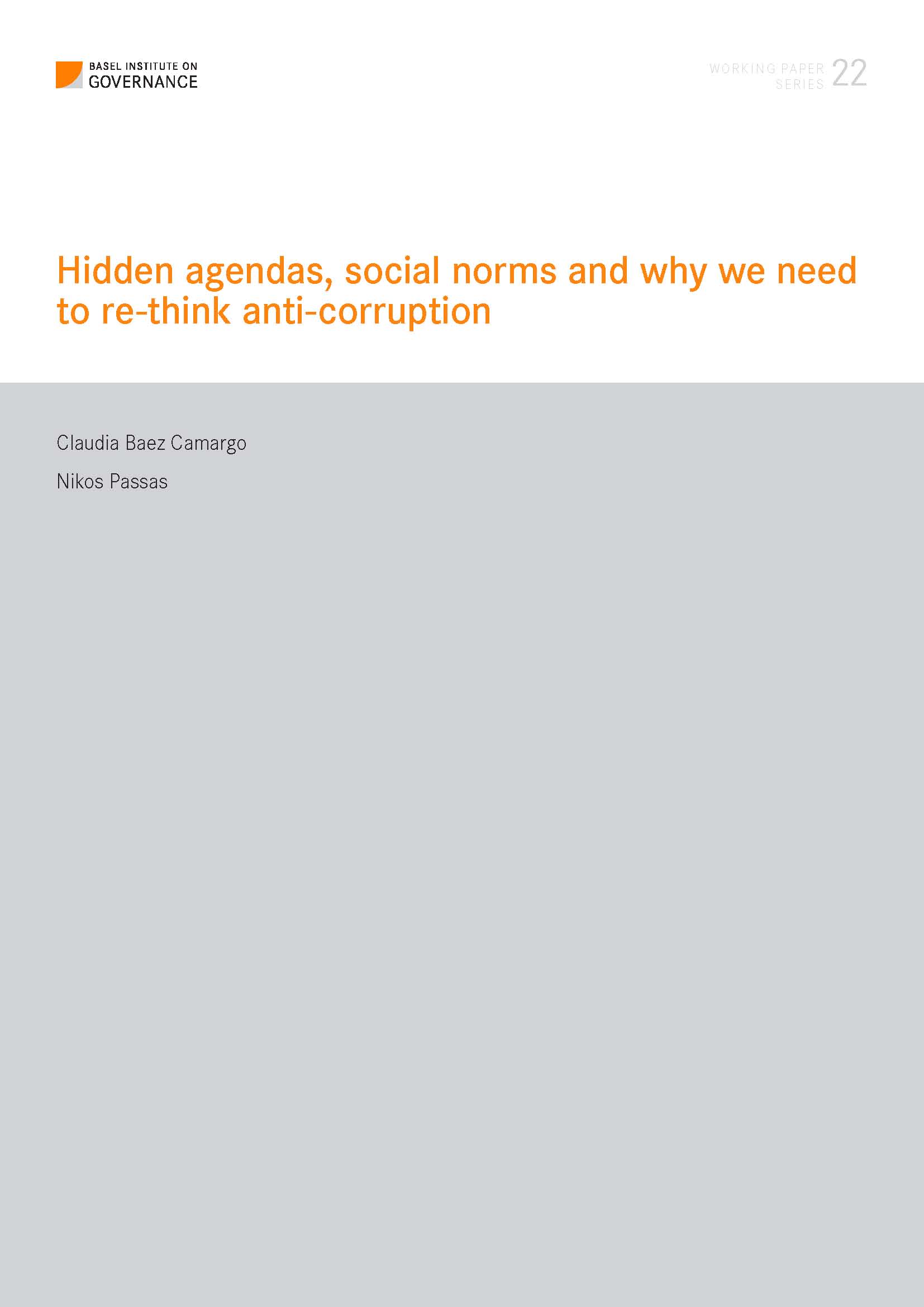 Publisher
Basel Institute on Governance
Author(s)