Working Paper 12: Basel Art Trade Guidelines: An intermediary report of a self-regulation initiative
The art trade market is global, highly fragmented and complex, involving a great variety of operators. In light of this complexity, the current level of regulation and existing compliance efforts by individual operators has proven to be insufficient. With some competitors engaged in unethical or illegal behaviour, operating profitably while acting with integrity and ethics is increasingly difficult.
As other industry sectors (e.g. the financial sector when faced with the challenge of effectively combating money laundering) have experienced, Collective Action by key market participants can be a highly effective way to systematically and comprehensively address such business practices and to ensure fair and efficient competition in a global market.
About this Working Paper
This paper is part of the Basel Institute on Governance Working Paper Series, ISSN: 2624-9650.
Links and other languages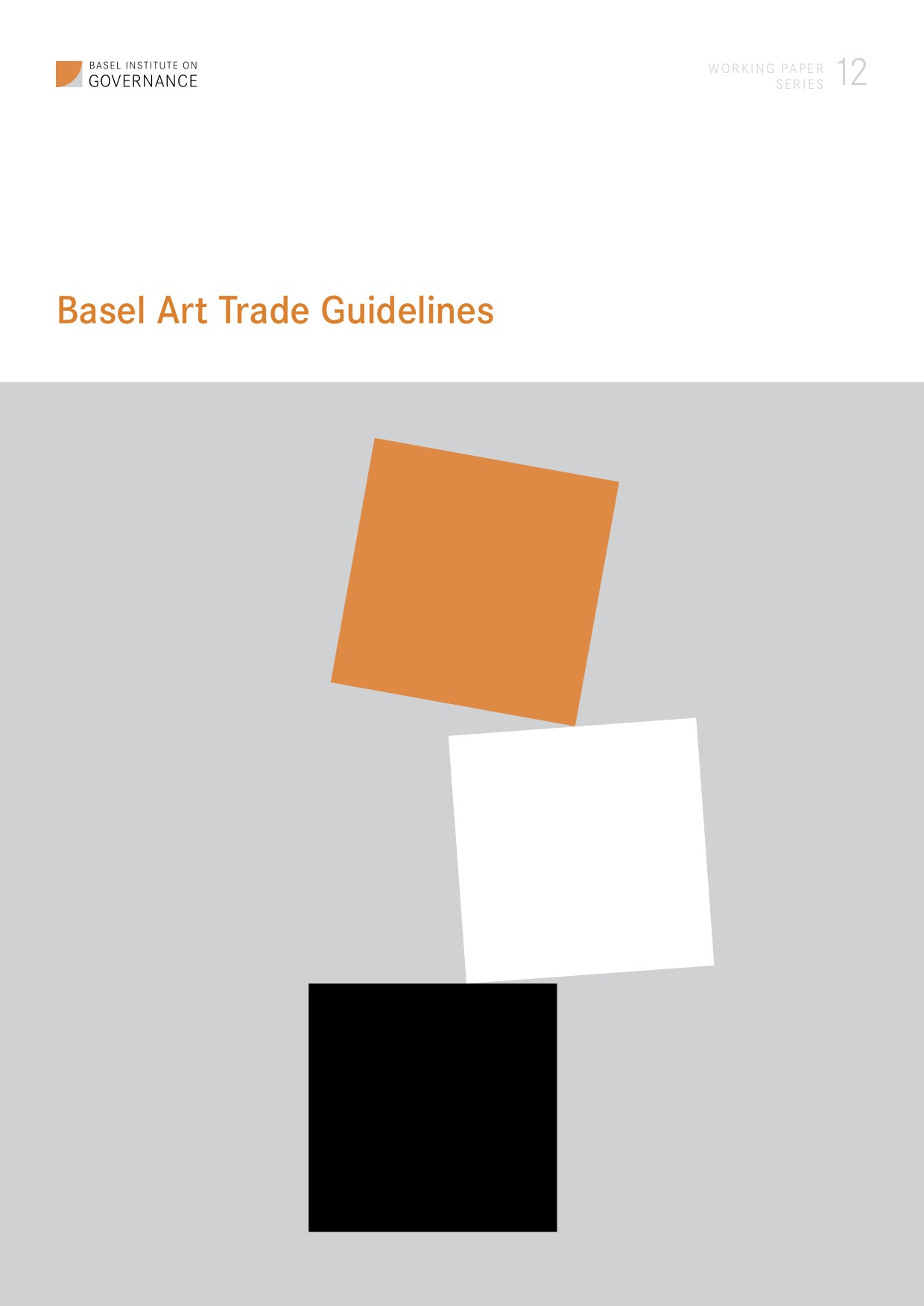 Publisher
Basel Institute on Governance
Author(s)