Quick Guide 20: Financial investigations and asset recovery
Financial investigations are critical to proving crimes such as corruption, fraud and trafficking in humans or illicit goods. They are also central to confiscating illegally obtained assets from criminals – so that crime doesn't pay. 
Yet there is often confusion about who performs financial investigations, how, when and why, as well as their relationship to criminal investigations. All of these questions are further complicated by the fact that different countries have different legal systems, different laws and different terminology. 
This quick guide explores the main ideas and trends in financial investigation in the context of financial crime and asset recovery cases, based on the author's experience in these areas in Portugal and Mozambique. Practitioners will need to talk openly and proactively to each other, both within their countries and across borders, to untangle the more challenging knots.
About this Quick Guide
This work is licensed under a Creative Commons Attribution-NonCommercial-NoDerivatives 4.0 International License. It is part of the Basel Institute on Governance Quick Guide series, ISSN 2673-5229.
Links and other languages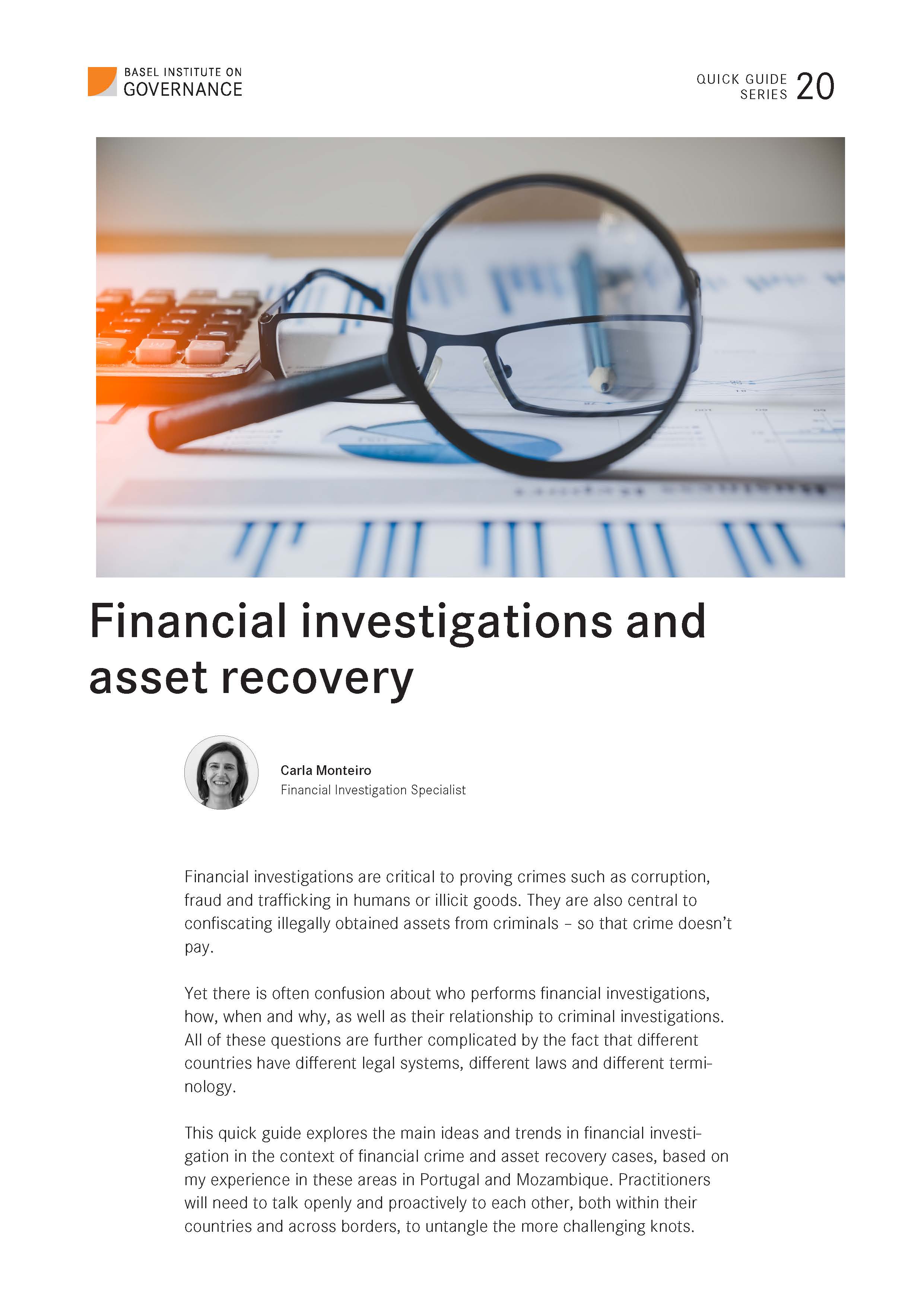 Publisher
Basel Institute on Governance
Author(s)