Quick Guide 1: Cryptocurrencies and money laundering
Senior Financial Investigation Specialist Federico Paesano's quick guide to cryptocurrencies and money laundering explores the growing use of cryptocurrencies such as Bitcoin to facilitate money laundering and terrorist financing.
What kind of money laundering cases involve cryptocurrencies?
How do you "follow" virtual money?
How and why can you learn about blockchain, cryptocurrencies and AML?
About this Quick Guide
This work is licensed under a Creative Commons Attribution-NonCommercial-NoDerivatives 4.0 International License. It is part of the Basel Institute on Governance Quick Guide series, ISSN 2673-5229.
Links and other languages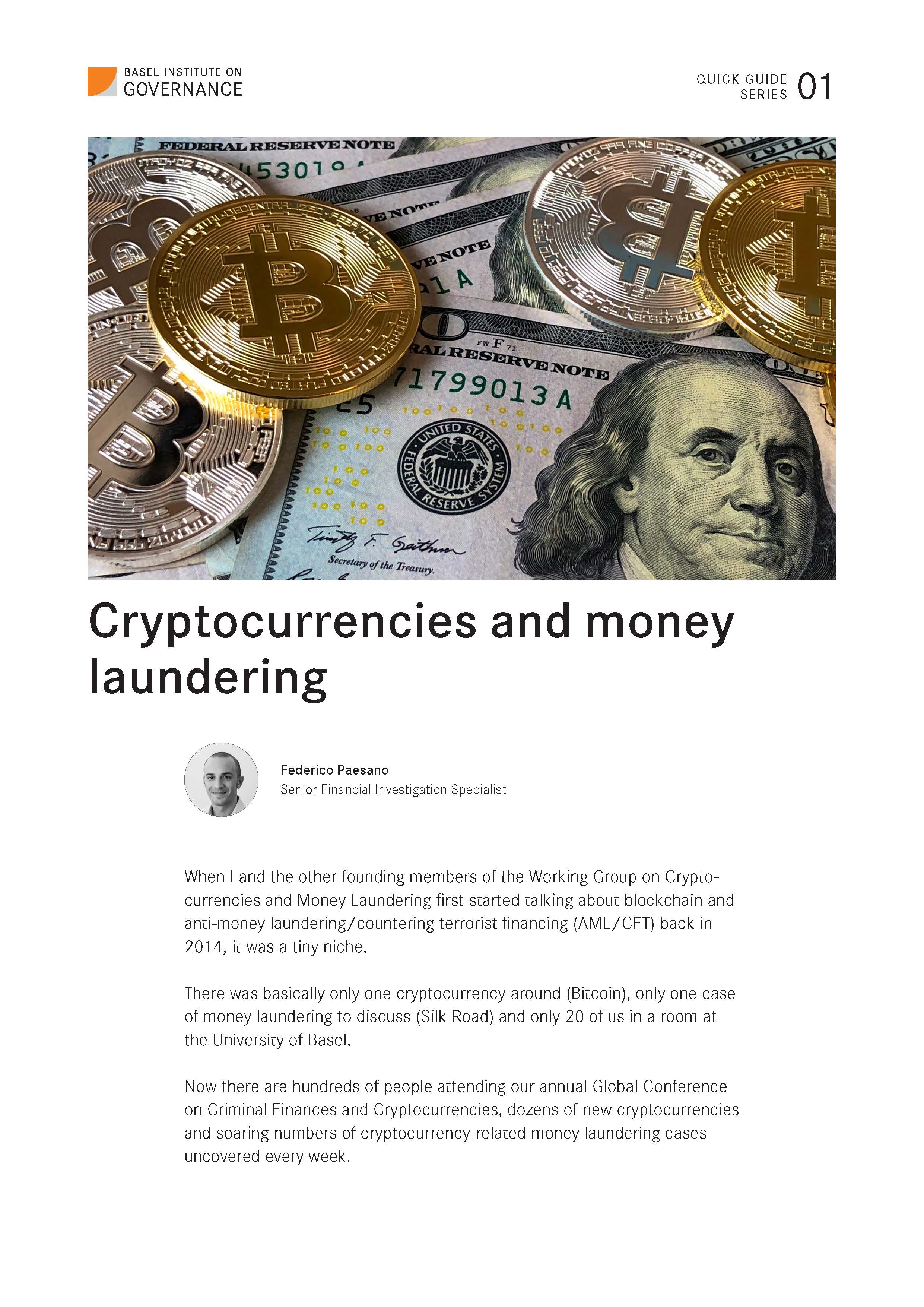 Publisher
Basel Institute on Governance
Author(s)