Making the Case for Open Contracting in Healthcare Procurement
Healthcare and public procurement both suffer from high levels of corruption and the point at which they converge, procurement within healthcare, is an acute vulnerability that is routinely exploited. But governments and civil society organisations are now taking action to protect the lives of citizens by implementing open contracting.
The proposition behind open contracting is that procurement reform requires a broad base of participation from outside government. Businesses must be able to compete for contracts and make sense of the market. The communities directly affected by procurement, and the groups and people that represent those communities, are often better placed than government to independently monitor the procurement process.
To facilitate this participation, governments must publish useful, timely and accessible information about the procurement process. Healthcare and anti-corruption efforts share a common principle: prevention is better than cure. In the long term, open contracting offers a route for governments to move from the procurement status quo of corruption, waste and inefficiency, to clean contracting, in which fairness, integrity and efficiency are the norms.
This report first outlines some of the major challenges in healthcare procurement before explaining how open contracting works and how it can support reform. Section two introduces different approaches to open contracting that have been used around the world. Finally, section three presents case studies of successful implementation from Honduras, Nigeria and Ukraine.
Links and other languages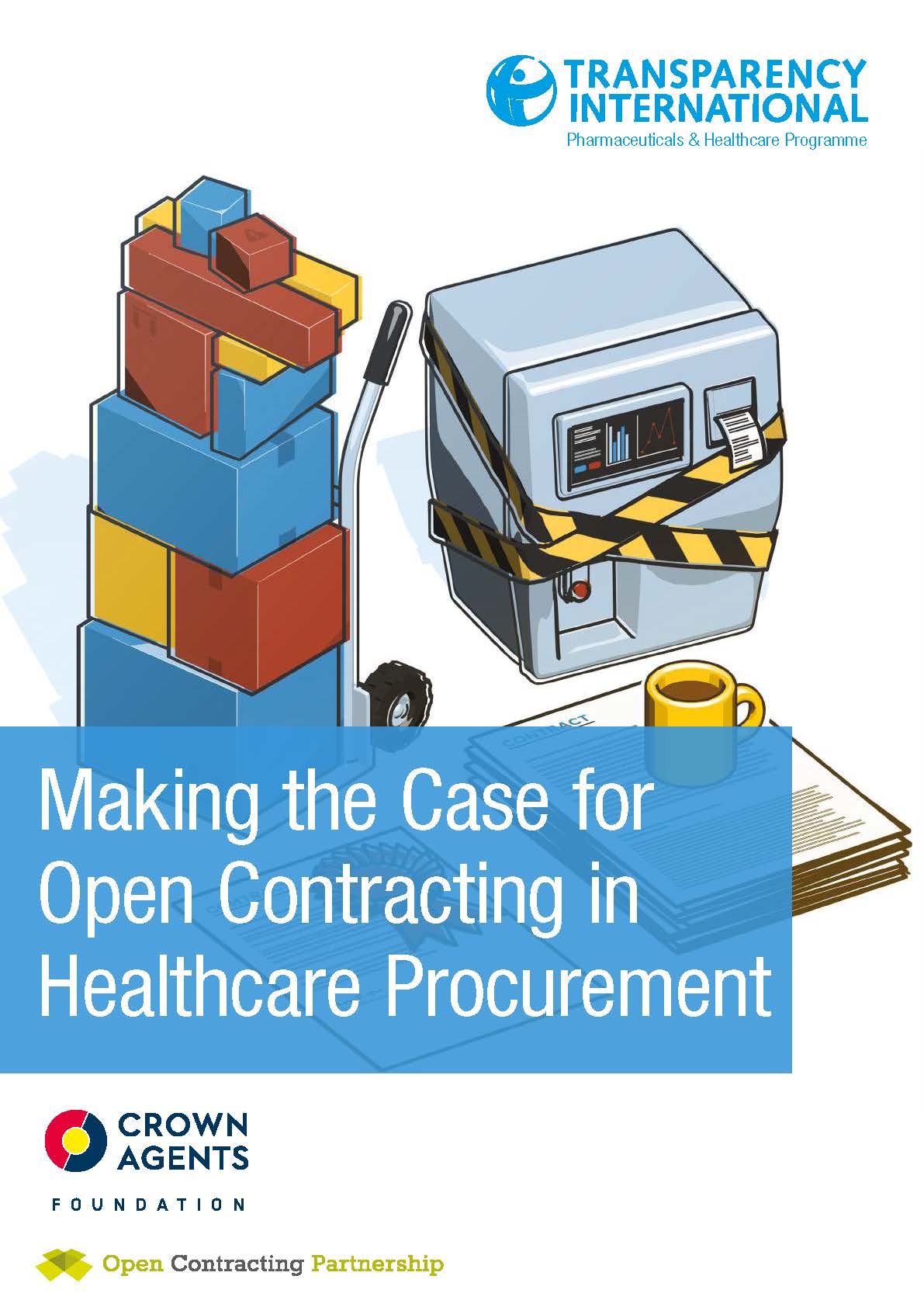 Author(s)