Make It Count: Understanding the current and emerging trends in measuring the effectiveness of corporate approaches to anti-corruption
This report by Transparency International explores why and how a company ought to measure the effectiveness of its approach to anti-corruption. The report analyses what is understood by "measuring effectiveness", highlights practical considerations, and provides examples of metrics that are proving useful for companies.
The Basel Institute's Collective Action team was pleased to contribute its hands-on experience in measuring the effectiveness of anti-corruption approaches within companies. This includes recent projects such as the Guidance Note co-created by a group of health care companies under the initiative of Norges Bank Investment Management.
Links and other languages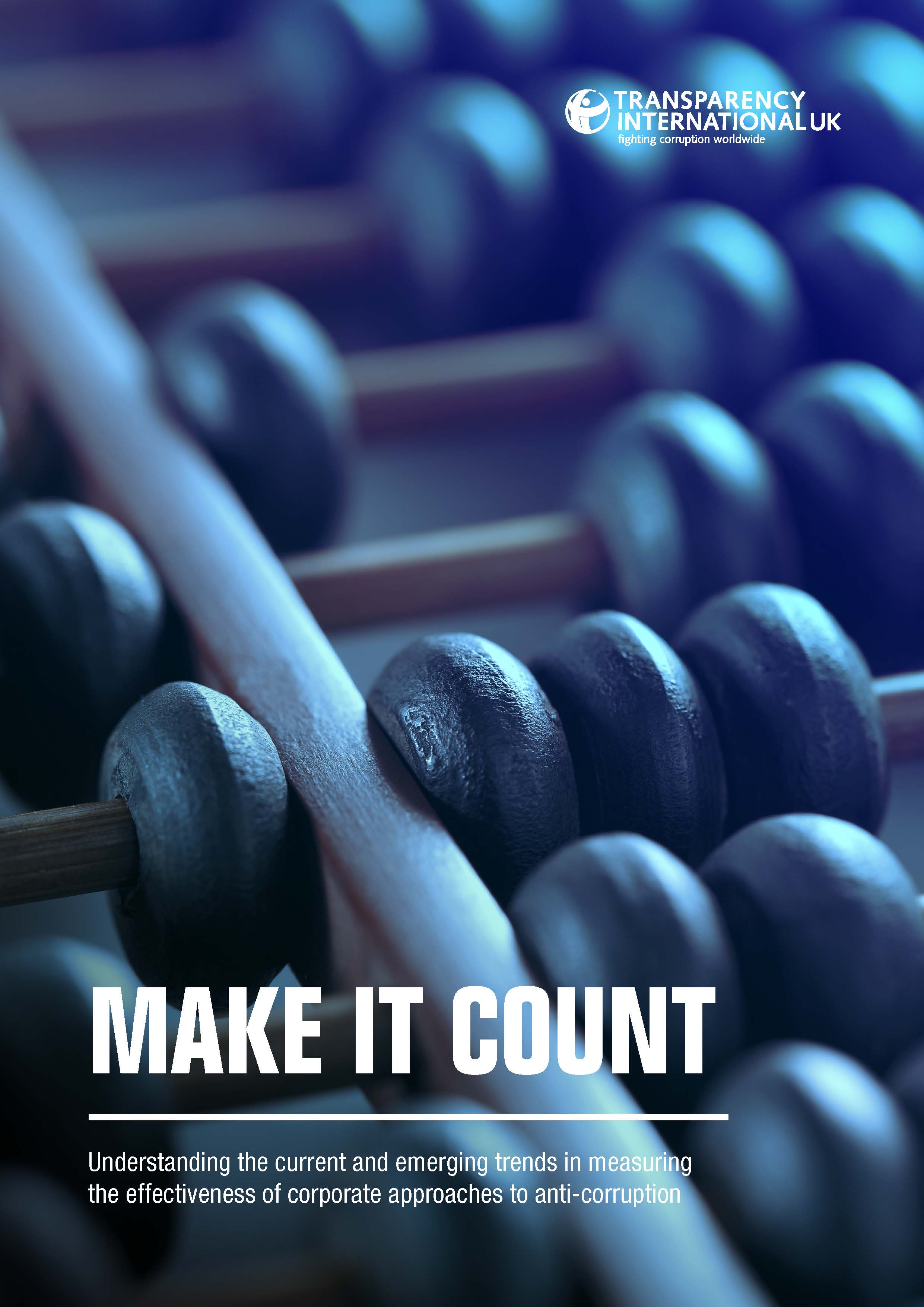 Publisher
Transparency International