Enhancing the investigation capacities of the Romanian authorities to confiscate and recover proceeds of crime
The Basel Institute has been working with the Ministry of Justice of Romania in a two-component project seeking to enhance the capacity of the Romanian authorities to recover the proceeds of crime. The project is being implemented by the Asset Recovery Office (ARO) of the Ministry of Justice in collaboration with the International Centre for Asset Recovery (ICAR) of the Basel Institute. Funding of the project has been provided by the Swiss-Romanian Co-operation Programme.
The report refers to the external audit of the of the Romanian ARO and asset recovery system conducted by the ICAR, and assesses the legal and institutional framework of the Romanian asset recovery model, together with recommendations to improve its effectiveness.
Links and other languages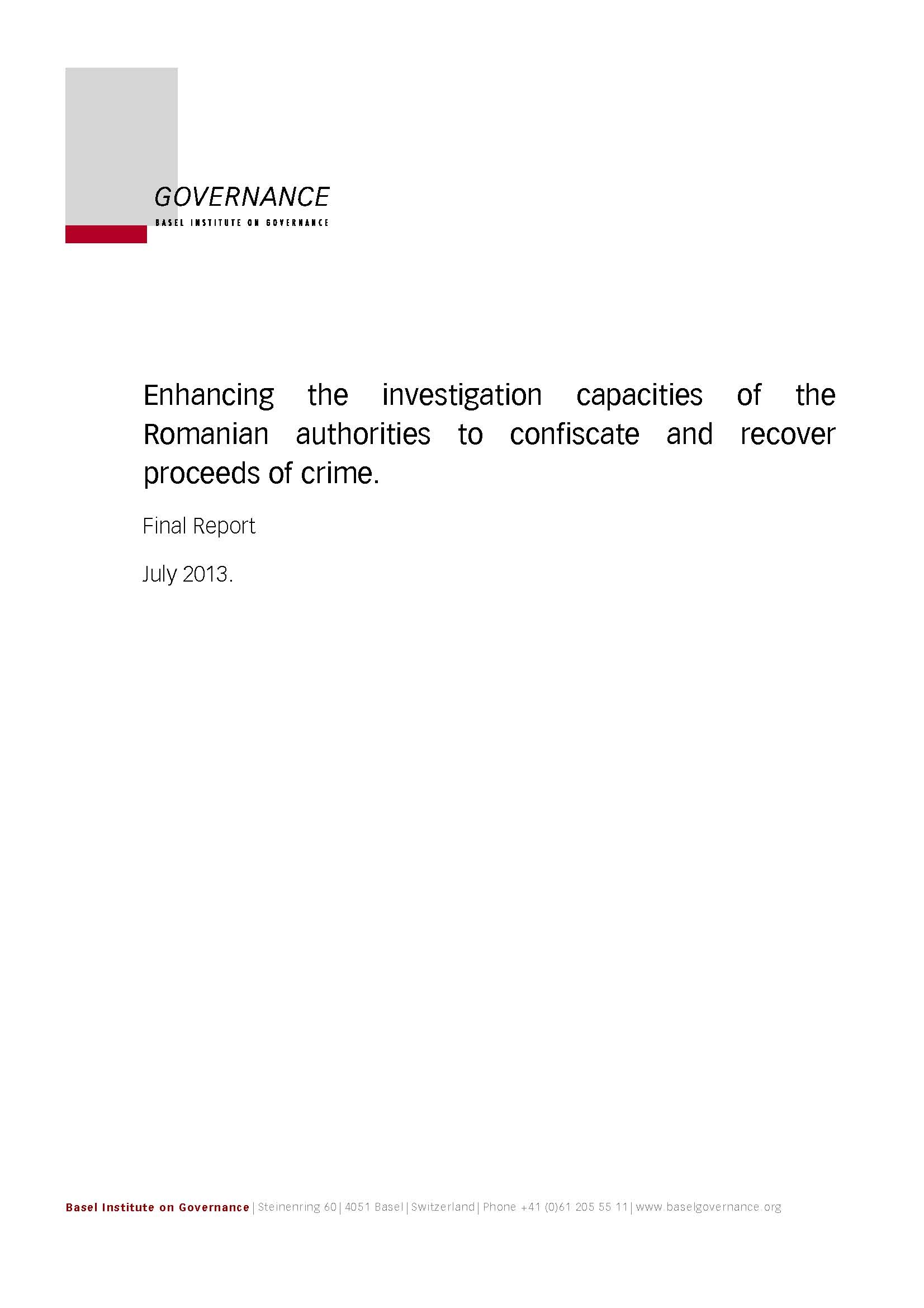 Publisher
Basel Institute on Governance
Author(s)