15. February 2019
Final workshop on Mapping and Visualising Cross-Border Crime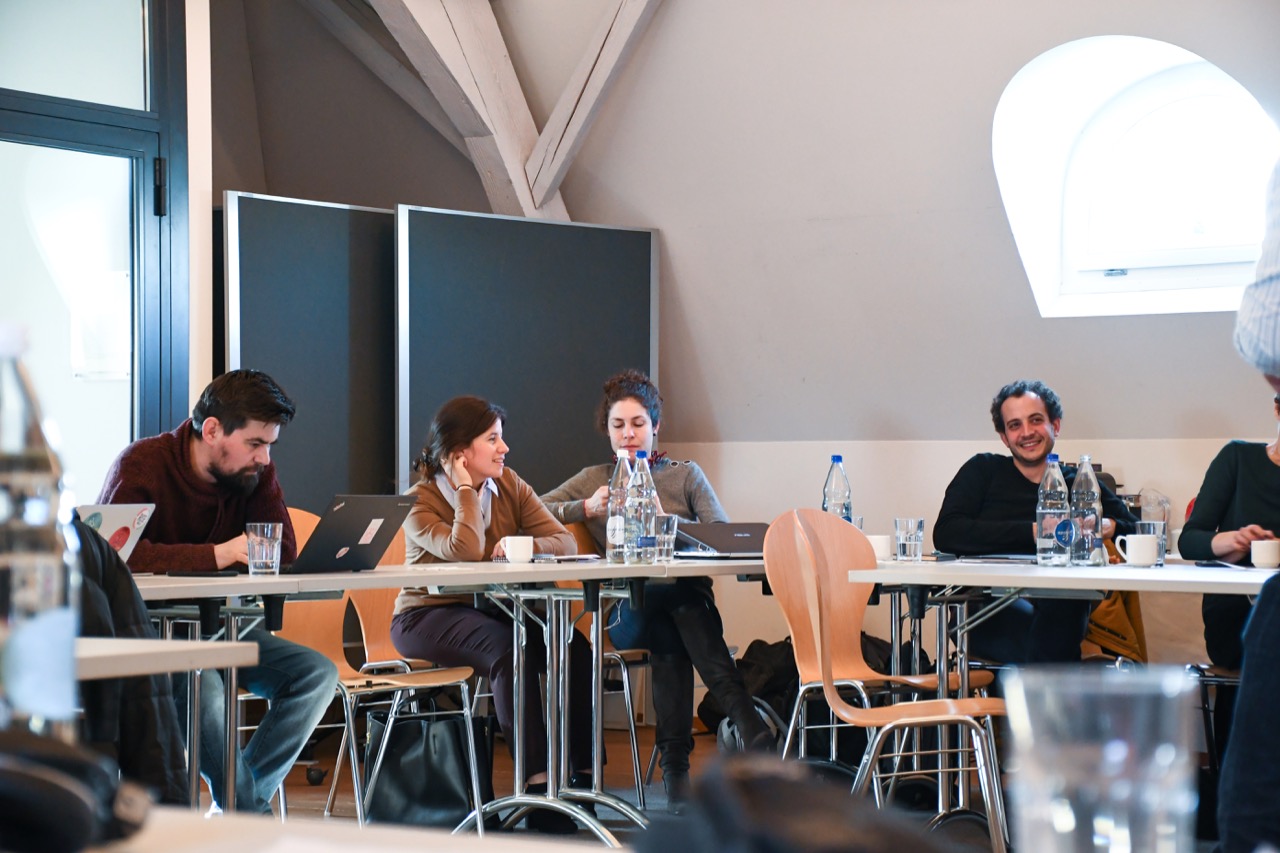 Within the context of a three-year initiative on "Mapping and Visualising Cross-Border Crime" funded by the Swiss-Romanian Cooperation Programme and launched in 2014, experts from the Basel Institute's International Centre for Asset Recovery (ICAR) and the Journalism Development Network (JDN) conducted their 6th and final workshop on Financial Investigations and Asset Recovery – "Follow the money" in February 2019.
As with previous workshops in Bucharest, Romania and Basel, it explored opportunities to develop relationships between law enforcement agencies and investigative journalists.
The workshop was attended by 23 presenters and participants including staff of the Basel Institute, investigative journalists, a diplomat, a senior KYC/AML bank official and a compliance operations manager.
The training workshop covered topics such as JDN's "Investigative Dashboard" research platform and the Basel Open Intelligence (BOI), a new online targeted search tool developed by the Basel Institute for identifying links between individuals, companies and criminal activities.
Presentations on the use of offshore structures to conceal beneficial ownership and the virtual currency, Bitcoin, served to raise awareness of tools and mechanisms for laundering the proceeds of crime. One practical exercise required participants to put themselves in the position of a criminal, seeking to derive benefit from the sale of cocaine and a subsequent money laundering scheme designed to conceal the source of the illegal funds.
The role of investigative journalism in curbing corruption
Law enforcement seeks to secure convictions and identify, trace and recover criminal proceeds stashed away in foreign jurisdictions. In contrast, investigative journalists focus on exposing criminals and disrupting criminal activity. They are not required to operate within the same strict legal confines. However, despite this fundamental difference, the end goal remains the same: to curb crime and ensure that it does not pay.
Investigative journalism plays a crucial role in bringing allegations of corruption to light. International consortiums of investigative journalists reflect international cooperation that contributes to bringing financial and economic crime to the attention of the public and law enforcement authorities.