Development Assistance, Asset Recovery and Money Laundering: Making the Connection
The traditional criminal response has been insufficient in the combat against corruption, money laundering and other financial crimes. Billions of dollars continue to be laundered by individuals and criminal organisations through and ever-growing myriad of complex financial schemes. Official Development Assistance (ODA), a fundamental tool of development policy, is equally prone to corruption, embezzlement and abuse — to the extent that up to 30% of disbursements may be siphoned off by corrupt actors and criminal organisations.
The international response to effective combating of such crimes is through the asset recovery process. It is a multi-layered process which spans from intelligence gathering to recovering of stolen assets. Its effectiveness, however, is dependent on knowledge on the process, political will from within and co-ordination of efforts between countries that fall victim to such crimes and countries which are recipients of these proceeds.
This brochure seeks to provide a basic understanding of money laundering and the asset recovery process and their link with development agencies. It covers the definition of money laundering, its predicate offences and some typologies, as well as a basic understanding of the phases and steps which comprise the asset recovery process. Furthermore, it demonstrates how these two fields link with the development agenda.
The brochure, however, does not present an exhaustive list of activities that can be pursued by development agencies to reduce money laundering and corruption in their disbursements and in recipient countries, but rather seeks to inspire people to reflect on activities that may be pursued to reduce money laundering and corruption through asset recovery.
Links and other languages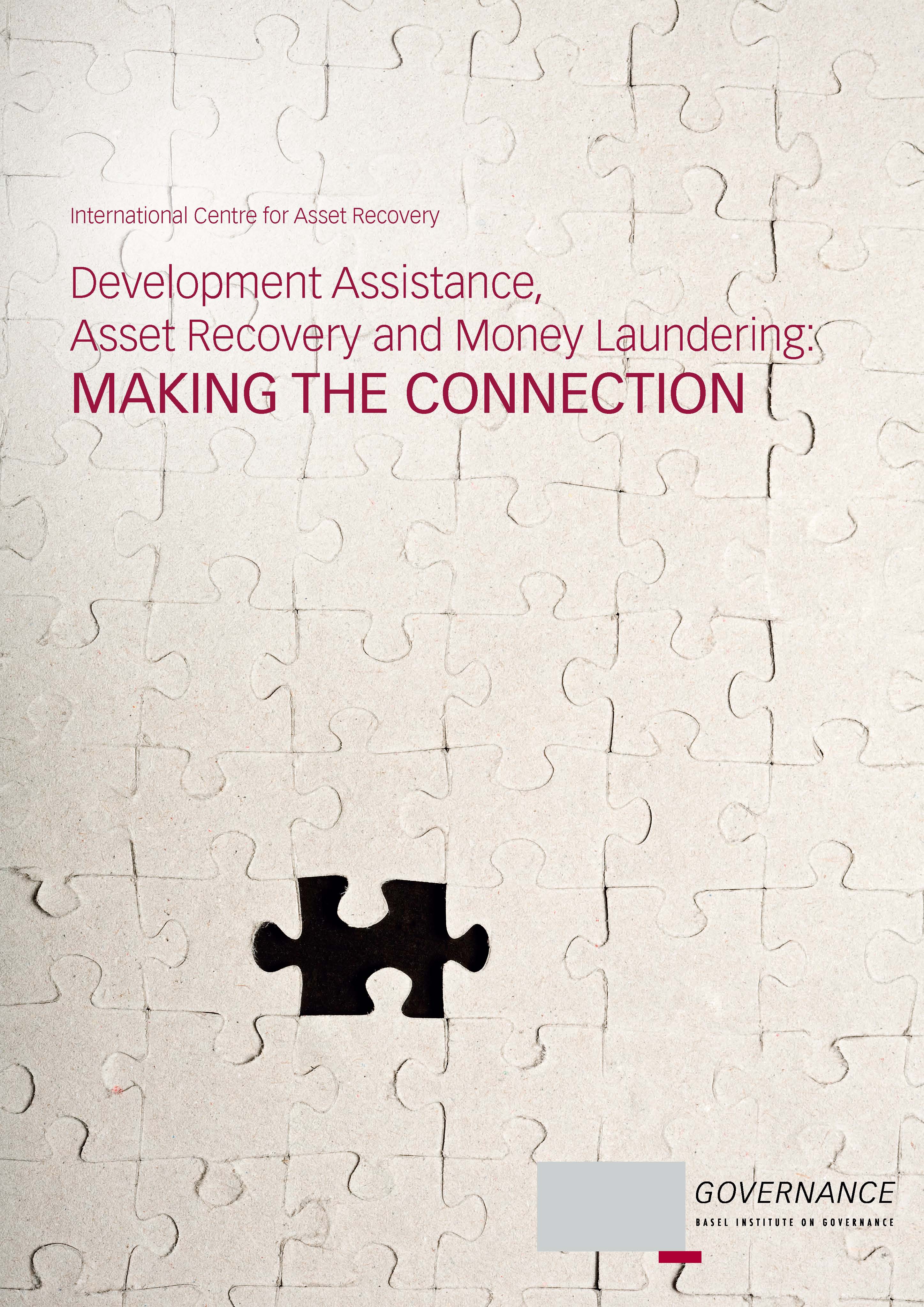 Publisher
Basel Institute on Governance
Author(s)