From Compliance to Progress: A Sensemaking Perspective on the Governance of Corruption
The authors of this academic paper discuss how attitudes to preventing and tackling corruption are different between cultures, and have also changed over time within them, focusing on the East (Asia) and the West (Western Europe & North America). This is particularly important for multi-national companies to consider when developing compliance programmes. 
They look at two challenges organisations face in implementing anti-corruption policies: policy-practice decoupling, which is the difference between what a formal policy says should happen and what actually happens, and means-end de-coupling, which is when the implementation of a policy does not lead to its envisaged goals. 
They argue that ever-evolving cultural beliefs, judgements and practices are key to determining how people interpret and act in the governance of corruption, but that "ongoing interactive communication" can help bring people together to close the de-coupling gaps.
In other words, acting collectively - either within or between organisations - can be a key way for companies to effectively implement anti-corruption programmes. 
Links and other languages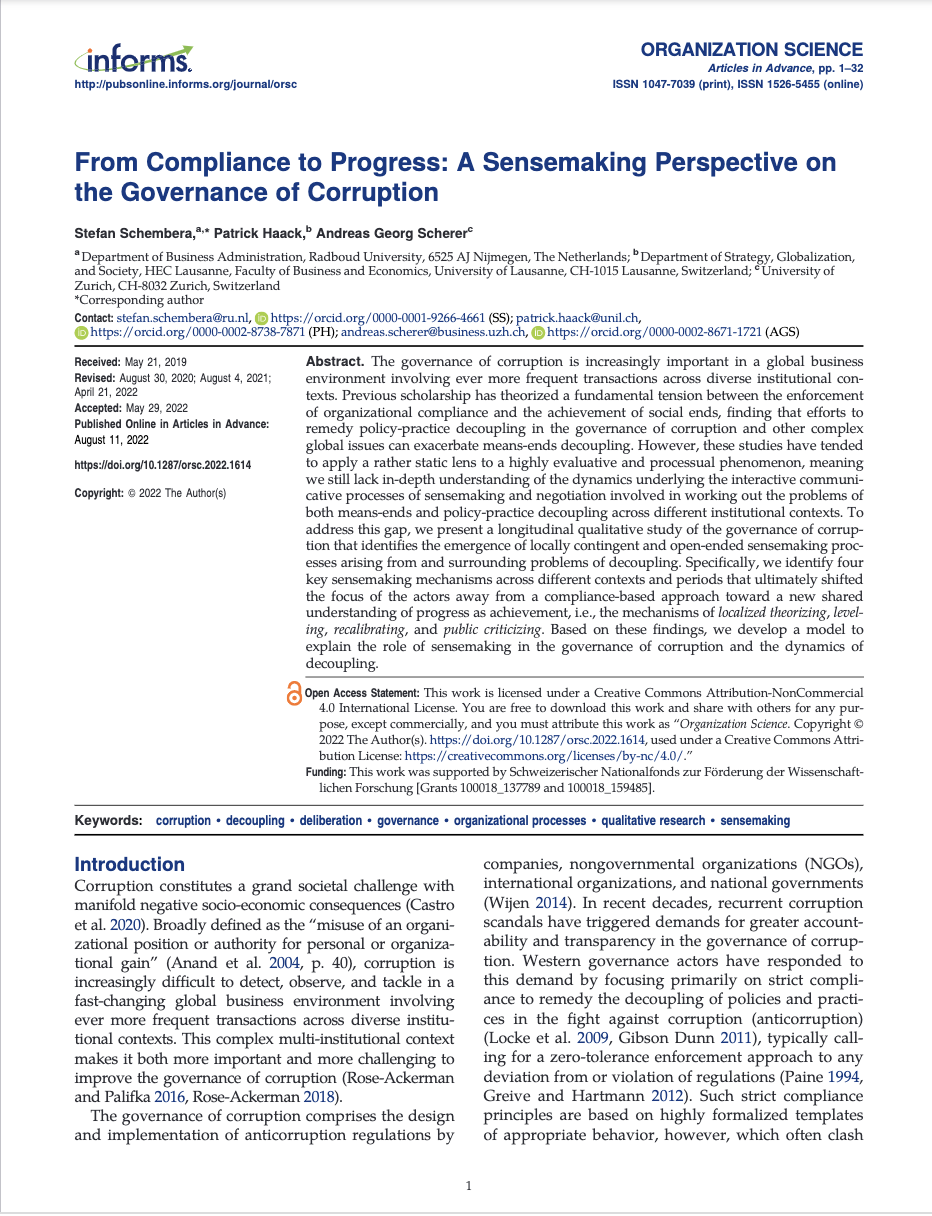 Publisher
Organization Science