Case Study 4: The Russian arms dealer case
This case study explains how the Peruvian State used its non-conviction based forfeiture law, extinción de dominio, to recover a Swiss bank account containing illicit kickbacks paid for the purchase of war planes.
This case was the first of a series of cases between Peru and Switzerland involving Peru's extinción de dominio law, which enables the confiscation of illicit assets in cases where a criminal conviction of an individual is not possible or desirable. It has paved the way for other proceedings, some of which are still pending in the tribunals.
The case is relatively small in monetary terms – around USD 700,000 plus interest – but hugely significant in terms of asset recovery efforts and international co-operation. The case study shows how the extinción de dominio law was applied with proportionality and in full respect of the rule of law and fundamental human rights.
Open-access licence and acknowledgements
This publication is part of the Basel Institute on Governance Case Study series, ISSN 2813-3900. It is licensed for sharing under a Creative Commons BY-NC-ND 4.0 licence.
The Case Study series offers practitioners insights into interesting and precedent-setting cases involving corruption and asset recovery. Many such cases are drawn from partner countries of the Basel Institute's International Centre for Asset Recovery.
Suggested citation: Solórzano, Oscar. 2022. "The Russian arms dealer case." Case Study 4, Basel Institute on Governance. Available at: baselgovernance.org/case-studies.
Links and other languages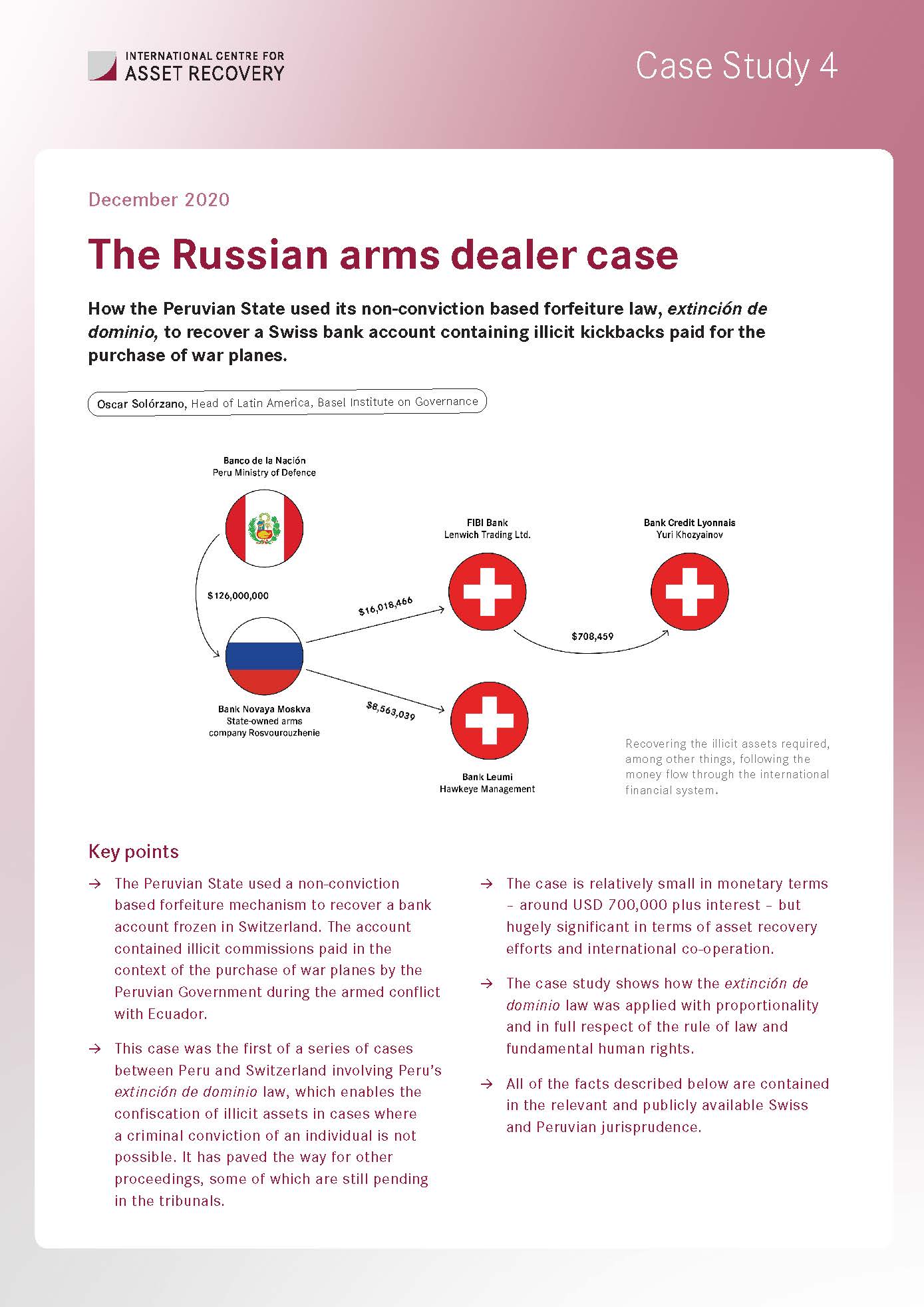 Publisher
Basel Institute on Governance
Author(s)