Asset recovery in the light of covid-19 - five questions open to debate
This special analysis look at five initial areas for the asset recovery community to consider in the light of the covid-19 pandemic. It has been put together based on insights of the Basel Institute's asset recovery team. It covers: 
Technology and the digital divide
Legal and bureaucratic hurdles to recovering stolen assets
Political will amid increased social pressures
Raised stakes in ongoing debates, including over the use of returned assets
The wider role of asset recovery in anti-corruption and sustainable development
The analysis is not meant to be exhaustive but to encourage feedback, debate and thinking outside the box.
Links and other languages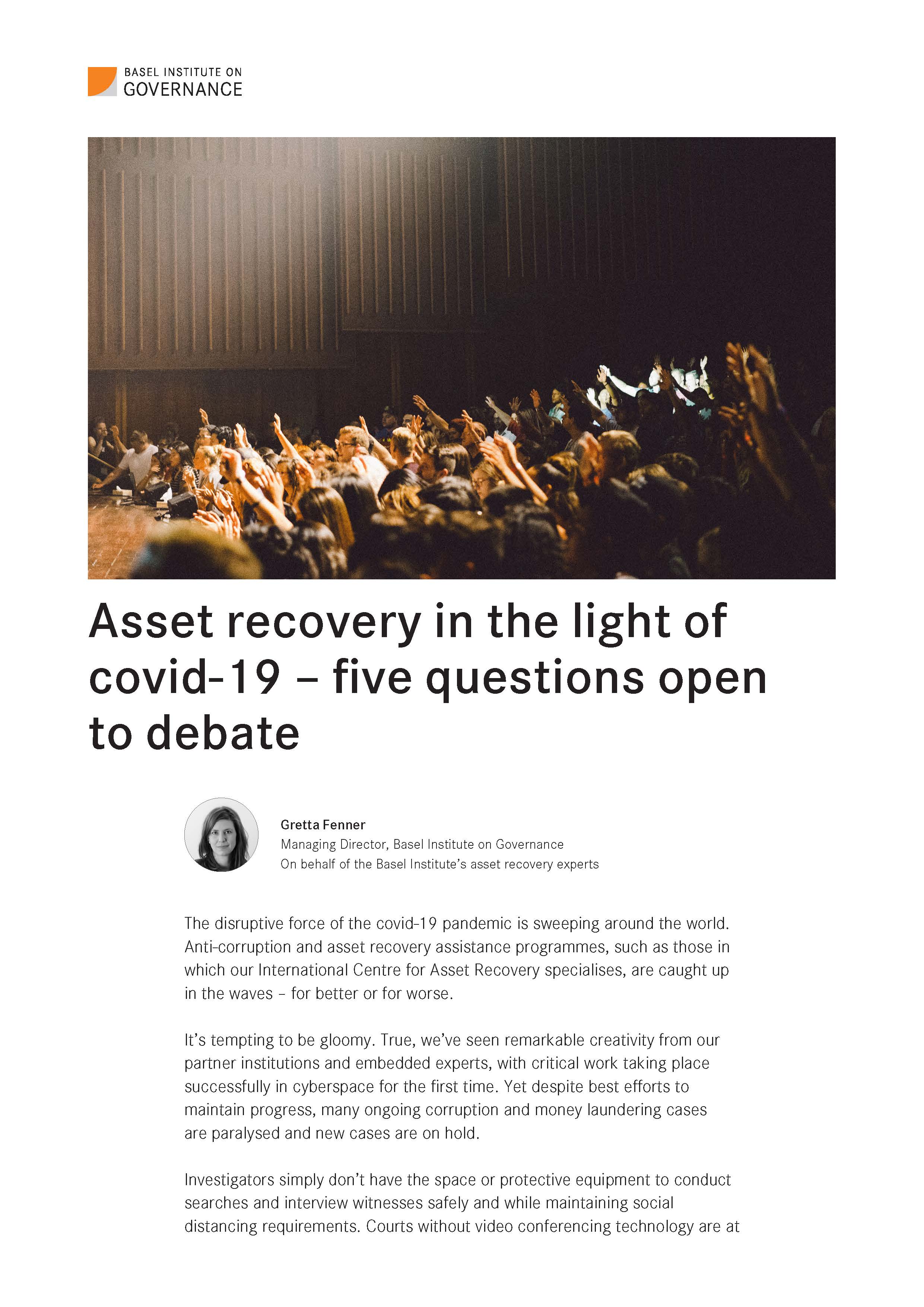 Publisher
Basel Institute on Governance
Author(s)