Event
Can strengthening internal controls prevent corruption behind natural resource crimes?
Hosted by the Basel Institute on Governance as part of the Targeting Natural Resource Corruption (TNRC) Learning Series, this webinar explored how internal controls could be key to preventing corruption linked to the environment and natural resource management.
It addressed four learning questions:
What does an internal control assessment contain and how could it help natural resource management practitioners achieve their goals?
To what extent are internal controls used in this environment so far?
What are the risks in conducting internal control assessments?
What additional challenges exist in assessing early stage, informal or ad hoc control systems?
The Basel Institute's Juhani Grossmann moderated the panel, featuring:
Rebecca Anne Batts, Consultant, Basel Institute on Governance
Melinda Gularso, Consultant, Basel Institute on Governance
Christopher Jagger, TRAFFIC
Brighton Kumchedwa, Department of National Parks and Wildlife, Malawi
Gabriel Sipos, TRAFFIC
Carlos Vargas, Basel Institute on Governance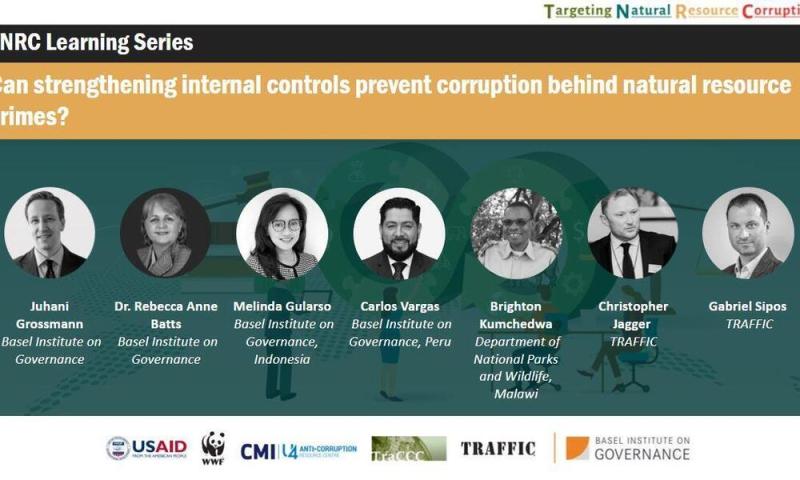 Start date
1 December 2022
Organiser
Basel Institute on Governance; Targeting Natural Resource Corruption project