11. October 2023
Strengthening rule of law in Bulgaria: new partnership with National Institute of Justice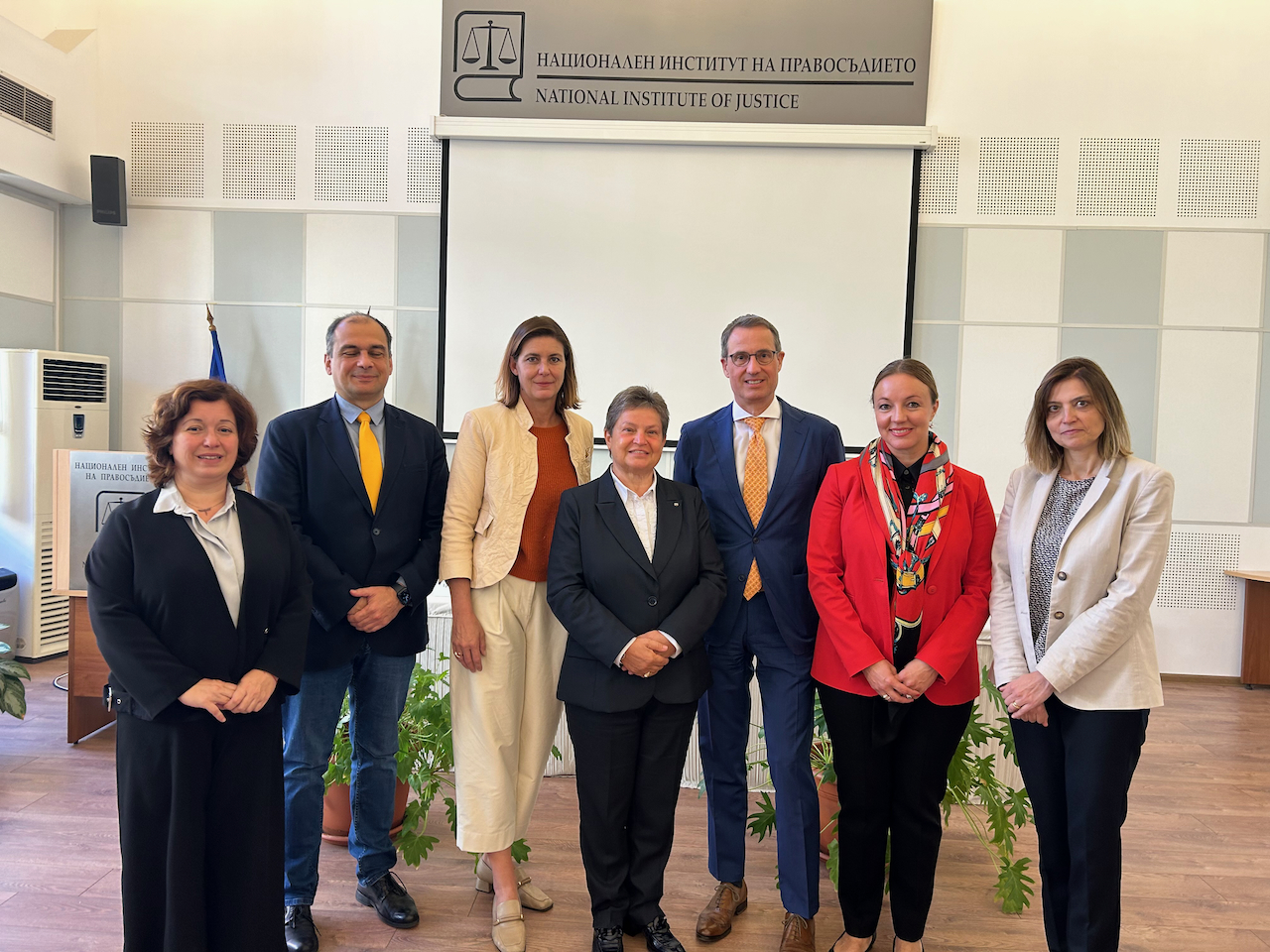 Bulgaria's National Institute of Justice (NIJ) has a critical mission: to develop knowledge, skills and competencies in Bulgaria's judicial system and thus promote the rule of law.
We are delighted to be supporting them in this mission under a new agreement covering:
joint training activities, including in-person and e-learning, conferences, workshops and visits;
joint forums for discussion and exchange of good practices in the field of rule of law and anti-corruption; and
developing training resources, analysis and research in the field of rule of law and anti-corruption.
Miglena Tacheva of the NIJ signed the MoU on 11 October 2023 at a ceremony with our Managing Director Gretta Fenner.
Wider partnerships
The agreement with the NIJ builds on our existing programme of support to the Government of Bulgaria and key stakeholders.
Led by Renne Traicova, the programme is funded by the Swiss Agency for Development and Cooperation (SDC) under the Swiss-Bulgarian Cooperation Programme and by the United States Agency for International Development (USAID).
The programme covers capacity building for financial investigations and asset recovery, enhancing Bulgaria's legislative framework, evidence-based communication on anti-corruption, and implementing the country's strategic anti-corruption framework.
Among recent activities was a high-level forum on strengthening governance and transparency through Collective Action and the active participation of the business sector, organised the previous day together with Bulgaria's Ministry of Finance.
---
Gallery