01. March 2019
Practical outcomes at the EU-ACT workshop in Tanzania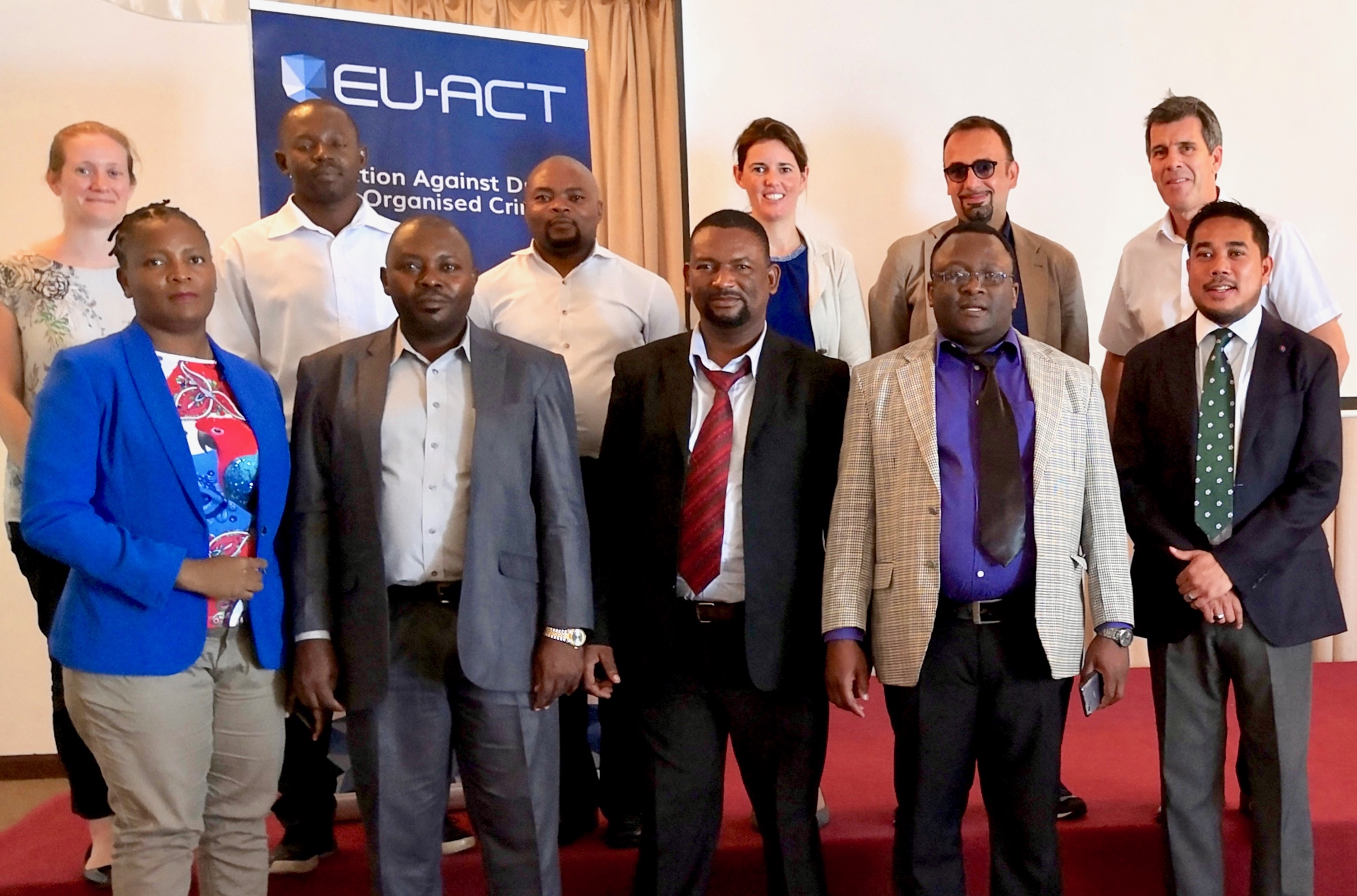 Field experts from our International Centre for Asset Recovery (ICAR) supported the EU – Action Against Drugs and Organised Crime (EU-ACT) programme last week in a conference for Tanzanian law enforcement officers and prosecutors.
The event in Dar es Salaam brought together representatives from the Tanzanian National Prosecution Service and Drugs Control and Enforcement Authority (DCEA) to explore their use of legislative powers under the DCEA Act, Proceeds of Crime Act and others. The results of the discussions will be turned into Standard Operating Procedures (SOPs) to enhance financial investigation and asset recovery processes in Tanzania.
ICAR Senior Asset Recovery Specialist, Shane Nainappan, addressed the audience on the topic of asset recovery and international cooperation. His ICAR colleague, Senior Investigation and Asset Recovery Specialist Phillip Jones, gave two presentations on money laundering and the Tanzanian Proceeds of Crime Act. 
Cooperation is something the Basel Institute always tries to encourage. Donors and development programmes often have overlapping goals and working together saves time, resources and opportunities. This event was particularly successful not just for the interesting discussions and presentations – the SOPs will help to boost the capacity of Tanzanian prosecutors and law enforcement officials to conduct financial investigations and recover stolen assets in the long term, too.