24. July 2019
New Working Paper on corruption and illegal wildlife trade in East Africa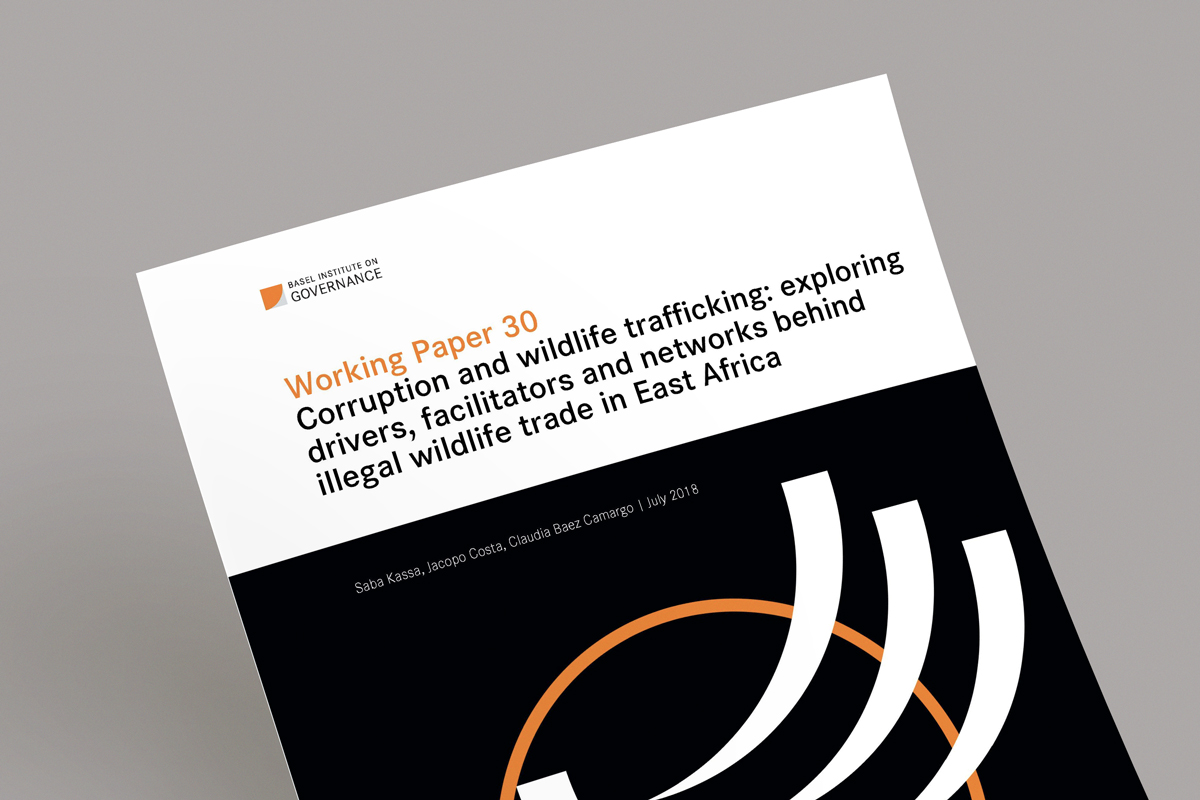 Our latest Working Paper on "Corruption and wildlife trafficking: exploring drivers, facilitators and networks behind illegal wildlife trade in East Africa" is part of a multi-disciplinary programme of work focused on intelligence-led action against financial crime in illegal wildlife trade (IWT).
Produced by the Basel Institute's Public Governance team, the publication presents a broad overview of relevant literature on wildlife trafficking. It is focused on two main questions:
Why does wildlife trafficking happen?
How does wildlife trafficking happen?
It reflects on important themes and dynamics in regard to the wildlife trade in Africa; the drivers and facilitators of wildlife trafficking; the characteristics, functions and operations of trafficking networks; corruption as a cross-cutting theme; and the important role of Uganda as a transit country for the trafficking of wildlife.
The literature review presented in this Working Paper provides the conceptual anchor for social network analysis and field research around IWT in East Africa, in particular Uganda. Read more about this project and the team's approach on the Public Governance research page.