24. February 2019
New publication: Corruption as a Violation of International Human Rights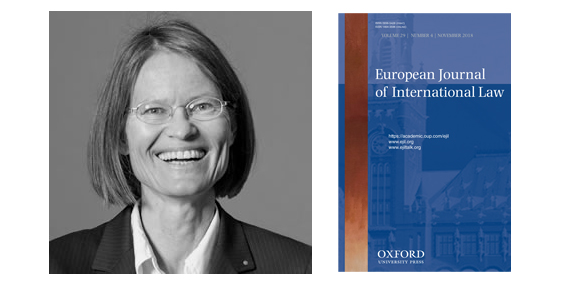 The Basel Institute's Vice-President, Prof. Dr. iur. Anne Peters, has published an illuminating paper on "Corruption as a Violation of International Human Rights". 
Published in the European Journal of International Law, the article asks two basic questions:
Can we legally view corruption as a violation of human rights?
Should we?
Peters' clear writing and examples make this an essential read for anyone concerned about corruption, human rights and the link between the two.
Read Corruption as a Violation of Human Rights on the OUP Academic site.
Anne Peters is Titular Professor of Law at the University of Basel, Switzerland and Director at the Max Planck Institute for Comparative Public Law and International Law in Heidelberg, Germany.