26. January 2022
New free eLearning course on open-source intelligence (OSINT)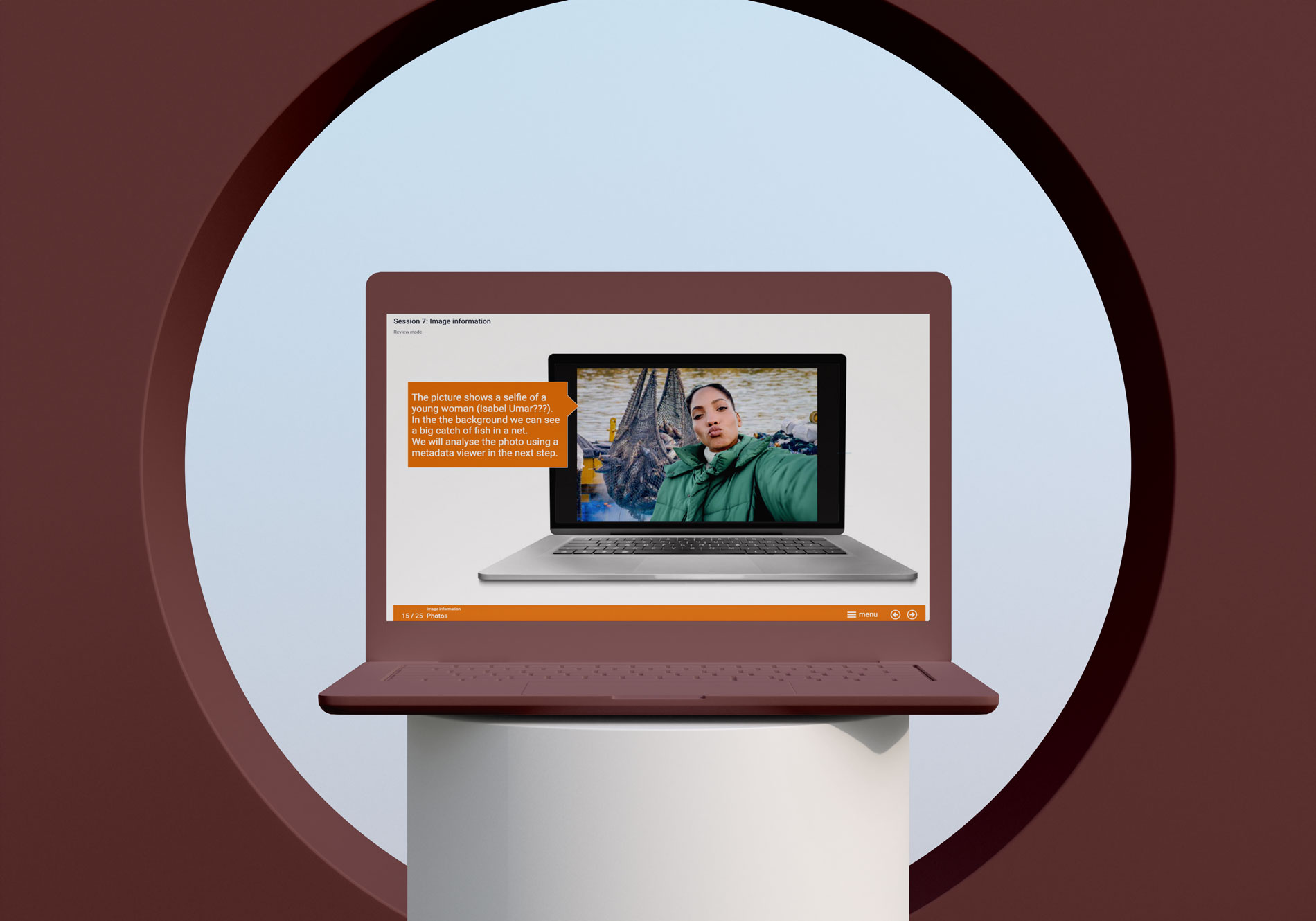 A brand new eLearning course on our free Basel LEARN platform introduces the rich possibilities of open-source intelligence for investigations.
The course starts with the seizure of the fishing boat FV Malaga, suspected of involvement in illegal fishing and marine species trafficking. It's your job to seek information and evidence to build the case – using only open sources available on websites and open databases, social media and online forums. On the way, you'll also take a trip into the so-called dark web and the Bitcoin blockchain.
How can open sources help you find out who is behind the secretive organisation "Mossaman Commodities"? Are there databases and trackers that can show you where the fishing boat has been sailing? What can you learn by analysing Instagram images – and how do you go back in time on the internet?
Unlock the possibilities of OSINT – safely
The self-paced course reveals how vital OSINT is to investigations into corruption, money laundering and other serious crimes.
By exploiting all possible sources on the regular web, deep web and dark web, it is possible to gather a huge amount of information and evidence with only a laptop, a well-organised collection plan and some smart thinking.
You'll learn practical ways to search for information without blowing your cover. This includes recommended browsers and search engine settings, plus apps and add-ons to increase your privacy and efficiency.
At the end of the course, you'll prepare your OSINT report on the illegal fishing case. Hit send, and you can download your personal certificate of completion issued by our International Centre for Asset Recovery (ICAR).
Who is the course for?
The online OSINT course is aimed at any investigators, prosecutors, analysts or professionals seeking to exploit the full possibilities of open-source information. It is self-paced, so you can start, stop and repeat at any time – easy to fit around a busy work schedule.
As with our other eLearning courses, law enforcement agencies may wish to make the course a standard element in their officers' onboarding or professional development. Wildlife management agencies may find the focus on investigating illegal fishing and marine species trafficking particularly useful.
The new OSINT course was developed by our eLearning team in collaboration with subject matter experts from ICAR and our Green Corruption programme, with primary funding from PMI Impact.
We are grateful to the Governments of Jersey, Liechtenstein, Norway, Switzerland and the UK for funding Basel LEARN with its growing suite of eLearning courses as part of their ongoing support to ICAR.
Sign up for free and build your skills in OSINT investigation!