17. December 2020
It takes three to tango: Switzerland, Luxembourg and Peru sign agreement to return USD 26 million in stolen assets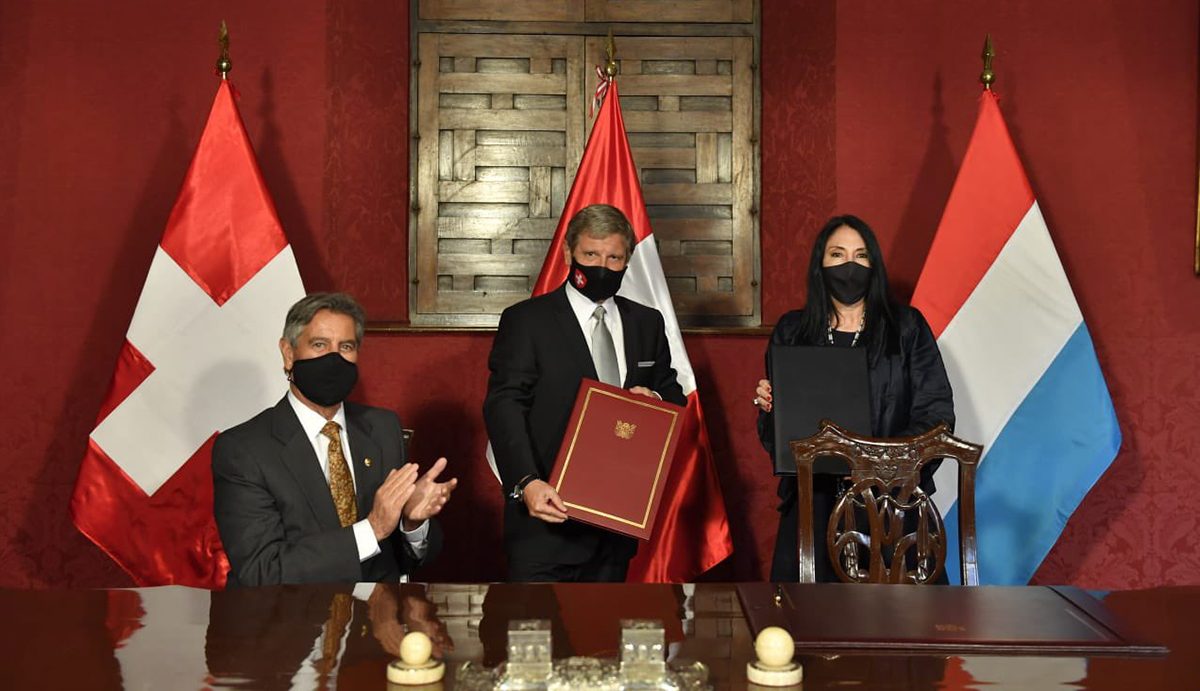 We are delighted about the signing of a trilateral agreement on the return of illicitly acquired assets to Peru.
As explained in the press releases of the Governments of Switzerland, Luxembourg and Peru, the repatriation of around USD 16.3 million from Switzerland and around EUR 9.7 million from Luxembourg is the result of good cooperation between all parties over many years. The assets relate to a complex of cases stretching over nearly two decades against individuals close to disgraced former Peruvian President Fujimori.
In a speech delivered to the President of Peru at the occasion of the signing, the Swiss Ambassador to Peru Markus-Alexander Antonietti celebrated the fact that the returned assets will be used to strengthen transparency and innovation in Peru's judicial institutions. "This work will generate – I am convinced of this - actions and not only words," he said. Mentioning the support of the Basel Institute and Oscar Solórzano, who leads our Latin America office and the work of our International Centre for Asset Recovery in the region, he concluded that:
"...the signing not only symbolises the excellent relationship of collaboration and respect between Switzerland and Peru, but also our solid path forward in the fight against corruption and impunity."
Basel Institute Managing Director, Gretta Fenner, says:
"The tripartite nature of this agreement symbolises what has been at the core of our work to help countries recover stolen assets: getting countries to work together.

The collaboration we have had the privilege of supporting, between Peru, Luxembourg and Switzerland, has been marked by a genuine willingness by all parties to find legally innovative ways to bridge different legal systems, legal traditions and domestic political realities. I congratulate and thank all partners for their foresightedness in breaking new grounds for international cooperation in asset recovery."