10. December 2014
ICAR conducts training workshop in Sicily on mutual legal assistance and misuse of offshore structures for MENA region countries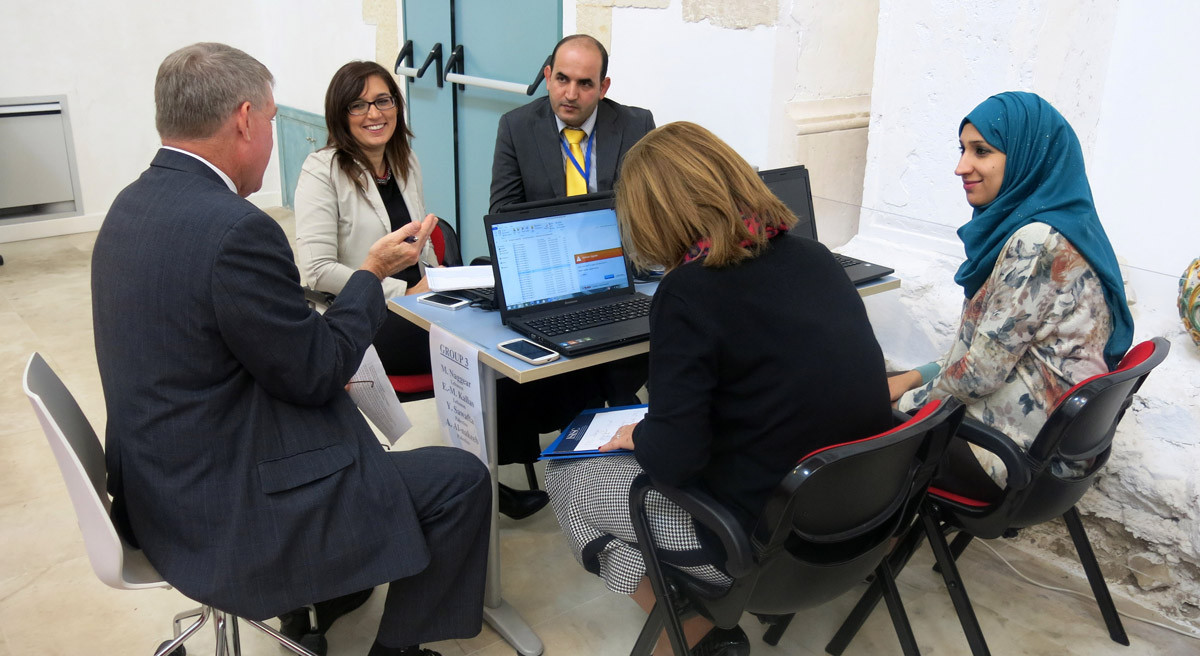 In conjunction with the International Institute of Higher Studies in Criminal Sciences (ISISC), ICAR conducted a 5-day training workshop on mutual legal assistance and misuse of offshore structures for countries of the MENA region in Syracuse, Sicily during the period 3-7 November 2014.
The aim of the workshop was to enhance the participants' capacity to formulate proper Mutual Legal Assistance requests in order to more effectively follow leads for crucial information and obtain all critical foreign evidence, and to unravel corporate and trust entities. The workshop brought together representatives from Iraq, Jordan, Lebanon, Palestine and Tunisia, and included investigative judges, prosecutors, investigators and Financial Intelligence Unit (FIU) representatives from each country. It provided an important opportunity for regional networking in the interest of fighting transnational corruption and tracing stolen assets.
The workshop furthermore incorporated presentations on offshore corporations, trusts, ease of incorporation, secrecy, layering of trust and shell companies, ability to identify beneficial ownership and offshore banking.  
Experts from Switzerland (Rudolf Wyss, former Deputy-Director of the Swiss Federal Office of Justice and currently a Senior Asset Recovery Consultant with ICAR) and the United Kingdom (Carolyne Lamptey, a senior lawyer in the UK Crown Prosecution Service and currently Regional Asset Recovery Advisor to the British Embassy in Cairo) participated in the workshop by giving presentations on mechanisms for freezing and confiscating assets in their respective jurisdictions.
Counsellor Hany Fathy Georgy, a Senior Appellate Judge and member of the International Co-operation Department of the Ministry of Justice in Egypt, also shared his experience on the "General Principles of Mutual Legal Assistance and the Egyptian Experience".
Mr Abdul Hafiz Mansour, Secretary of the Special Investigation Commission (SIC) in Lebanon, gave a presentation on the "Initiation of Asset Recovery Process: Key Considerations" which focused on a case scenario involving asset recovery and co-operation between Lebanon and Tunisia.