07. March 2023
Boosting Zambia's fight against corruption with cross-agency financial investigations training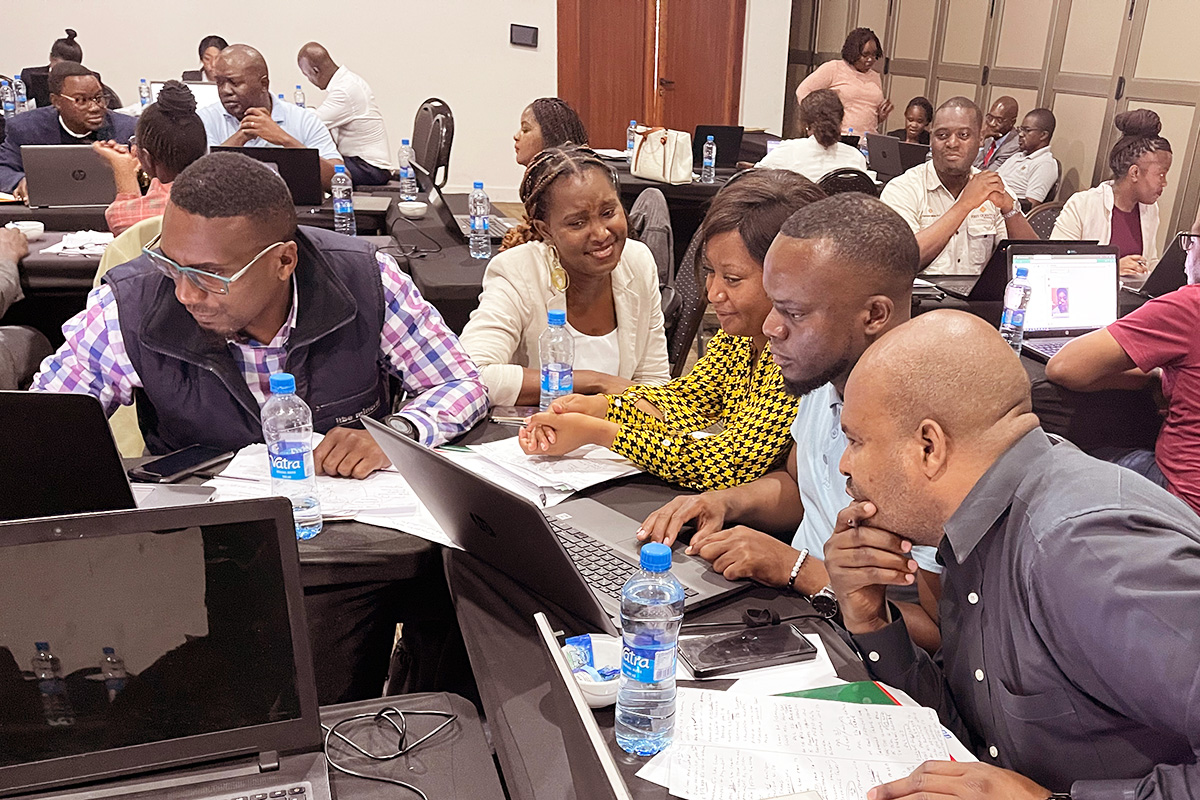 An intensive training programme of our International Centre for Asset Recovery (ICAR) in Zambia has brought fresh impetus to the country's fight against corruption.
The financial investigations and asset recovery training programme, held in collaboration with the Zambian Anti-Corruption Commission (ACC), brought together participants from a wide range of law enforcement and oversight bodies.
Speaking at the training venue, Zambian ACC Director General Thom Shamakamba said the goal was zero tolerance to corruption, stressing the importance of closing loopholes in cases where corrupt actors have been able to conceal the proceeds of their crimes.
He emphasised the usefulness of Zambia's civil non-conviction based forfeiture legislation in recovering stolen assets and returning them to their rightful owners – Zambian citizens.
British High Commissioner to Zambia, Nicholas Woolley, spoke of Zambia's fresh commitment to fighting corruption and looked forward to seeing progress and implementation now and going forward.
Investigating the "Director of Public Works"
Our ICAR training team guided participants through a simulated investigation into the (fictitious) Director of Public Works, suspected of being involved in bribery and money laundering offences.
Working together in cross-agency teams, the participants unravelled the complex schemes the Director used to benefit himself and his family, and gathered evidence to support the elements of the offences as outlined in Zambian legislation.
Identifying and confiscating illicit assets was a major focus, both through the use of both criminal and civil/non-conviction based forfeiture mechanisms – the latter being well developed in Zambia.
Building cross-agency capacity in Zambia
This was the first time the ICAR training team had conducted their flagship training on Financial Investigations and Asset Recovery in Zambia. The country hosted a regional training on non-conviction based forfeiture last year.
The training took place in Lusaka on 27 February to 3 March 2023 as part of a broader programme of training and technical assistance funded by the UK Foreign, Commonwealth & Development Office. Participants were drawn from the ACC, Drug Enforcement Commission, Zambia Police Service, Financial Intelligence Centre, Zambia Revenue Authority, Zambia Public Procurement Authority, National Prosecuting Authority and Bank of Zambia. Of the 34 participants, 13 were women and 21 were men.
Though not directly related, the capacity building will support the Zambian Government's wider moves to combat financial crime, including a recently announced National Anti-Money Laundering and Counter Terrorist Financing Policy.
Practical learnings
The participants' presentations at the end of the workshop were impressive and a testament to the hard work they had put in throughout the week.
All gave positive feedback and indicated that the skills they acquired in training would be important in their work going forward. One participant indicated that the course was "exactly relevant to my work" as it will allow her to analyse bank statements herself rather than send them to a separate financial investigations unit for analysis.
"As an investigator, I leave the course feeling enriched and ready to take on big corruption cases."
Learn more