11. November 2022
Basel Institute at the International Anti-Corruption Conference 2022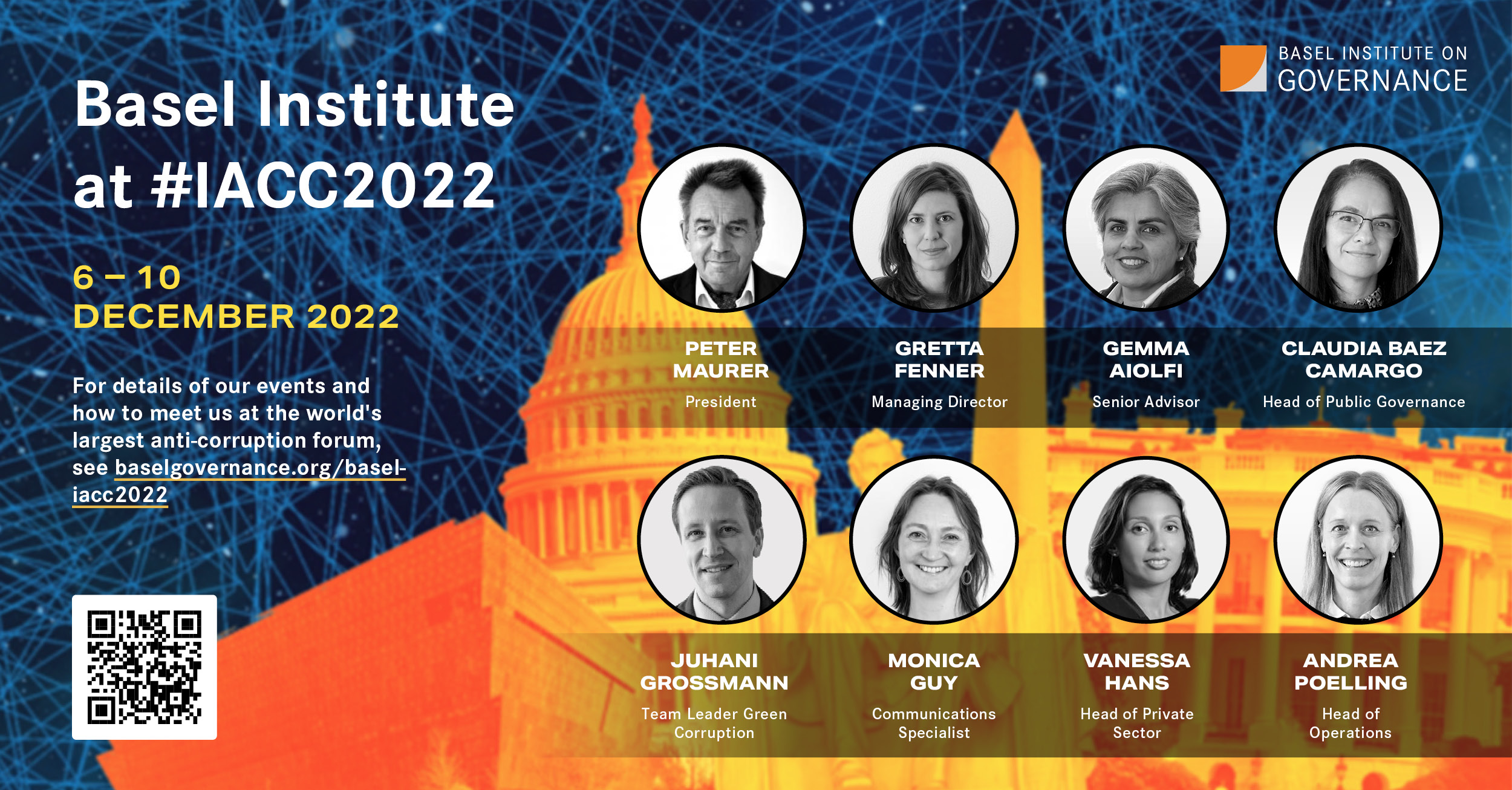 A delegation from the Basel Institute will attend the International Anti-Corruption Conference (#IACC2022) in Washington DC on 6–10 December 2022. 
We will be distributing some of our recent publications and are looking forward to meeting our friends, partners and hopefully future partners in anti-corruption. 
Please see this summary of plenary sessions and panels we are leading or involved in, plus details of how to meet us there.