05. June 2019
Asset recovery training in Peru - applying non-conviction-based confiscation techniques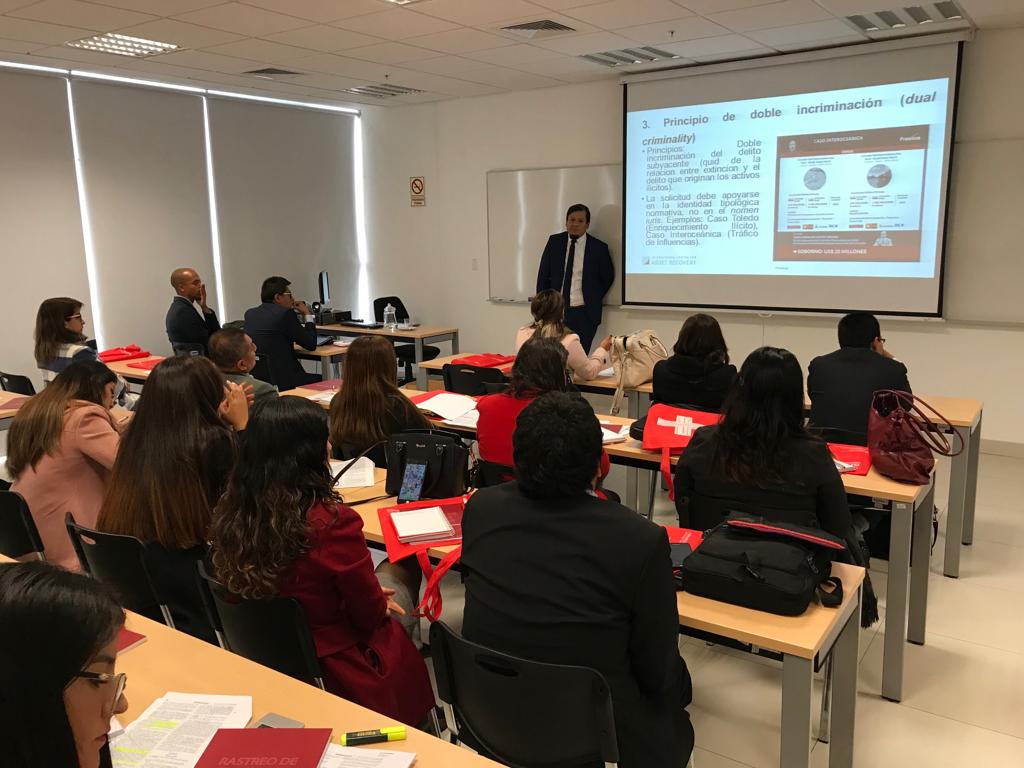 Experts from the Basel Institute's Peru country office trained 30 members of the Peruvian Procuraduría in a novel form of non-conviction-based asset recovery last week.
This promising technique is based on the recent Extinción de Dominio (which roughly translates as "extinction of possession") legislation in Peru, which this week led to the first ever confiscation decision: over USD 1 million has been confiscated from a Luxembourg bank account belonging to Antonio Ibárcena Dworzak, son of the former Commander General of the Navy during the corrupt Fujimori regime (see more information on this case in Spanish).
The 30 participants in the training programme are lawyers who form part of a special legal unit under the Peruvian Ministry of Justice and Human Rights. Specialised in corruption offences, they are mandated to work with prosecutors on asset recovery cases. 
The training programme took place with support from the Subnational Strengthening Public Finance Management (PFM) programme, funded by the SECO Swiss Cooperation in Peru and implemented by the Basel Institute's Peru office.
We are delighted to be able to contribute to activities that support both the return of hard assets to Peru – in the form of money obtained through corruption – and the strengthening of the country's judicial system and the people who work in it.
See more details and photos in the original article in Spanish.
2