Corrupting the environment
A virtual dialogue series hosted by the Basel Institute on Governance and OECD
The covid-19 pandemic highlights our global society's vulnerability to the consequences of environmental degradation – a crisis supercharged by the global illicit trade in environmental goods, weak governance and corruption.
Harnessing our collective expertise in combating these areas, the Organisation for Economic Co-operation and Development and the Basel Institute on Governance are jointly hosting a series of virtual dialogues exploring creative solutions to burning issues of environmental degradation through the lens of financial crime and illicit trade. Entitled "Corrupting the Environment", the event series brings together thought leaders among government, private industry and civil society.
Read more about the background to this series in this blog by Green Corruption Team Leader Juhani Grossmann: Lighting the path ahead at the intersection of environmental degradation, illicit trade and corruption
We welcome the active participation of a wide range of stakeholders in the upcoming series. For comments, suggestions or requests to participate in the panel discussions, please contact juhani.grossmann@baselgovernance.org.
Next dialogue: Illicit trade and natural resources
27 January 2021, 13:00–14:30 CET
Global trade flows in environmental goods (such as wildlife, forestry products and minerals) rely on modern logistical and financial infrastructure. However, illicit trade in environmental goods largely abuses the same infrastructure, making efforts to combat this scourge particularly challenging.
Numerous private sector actors have made gains in combating illicit trade in their own sectors, lessons which might be applicable to the trafficking of environmental goods. NGOs have analysed such trade patterns at length to draft out trends and mitigation measures. Law enforcement and public officials have gained significant cross-sector experience in actively countering illicit trade and closing governance gaps that facilitate it. 
The discussion will contrast the experience of the speakers' diverse backgrounds and seek to draw conclusions about cross-sectoral applicability.     
Launch: 9 December 2020 (International Anti-Corruption Day), 13:00–14:00 CET
The triangle of corruption, environmental degradation and illicit trade is increasingly converging in an interconnected world. Covid, which has slowed down so many aspects of our lives, has exacerbated this convergence. Accordingly, we see multi-pronged responses from all elements of society. Environmental groups are targeting specific forms of corruption that undermine their conservation objectives. Law enforcement is learning how to fight diversified trafficking groups. In the private sector, ESG and compliance intersect and expand as regulations and customer expectations evolve. 
This "vicious triangle" is at the heart of the OECD and Basel Institute on Governance's virtual dialogue series on Corrupting the Environment, and is the topic of our inaugural discussion. 
Upcoming events
TRANSPARENCY AND ACCOUNTABILITY IN MINERAL SUPPLY CHAINS (24 February 2021): How due diligence on mineral extraction and trade can help curtail environmental degradation, corruption and money laundering.
FOLLOW THE MONEY (17 March 2021): The promises and challenges of financial investigations in environmental crimes: a practitioners' debate.
BEHAVIOURS, NORMS AND NETWORKS: Are there similarities behind the role of societal drivers behind corruption and environmental crime
FINANCIAL CRIME & CONVERGENCE: Unpacking how money laundering and bribery facilitate different types of environmental crime, covering illegal wildlife trade, forestry crimes, IUU fishing, illegal mining and waste. 
CYBER-TRENDS: The growth of online trade in environmental goods during the pandemic and associated opportunities and challenges for investigations.
TRADE IN WASTE: The highly complex trade in waste products (industrial, toxic and household) is both an environmental and political challenge for source and destination countries. How do countries' diverging interests, coupled with corruption, create opportunities for the illicit waste trade?
With thanks to our respective donors
The Basel Institute's Green Corruption programme is supported by: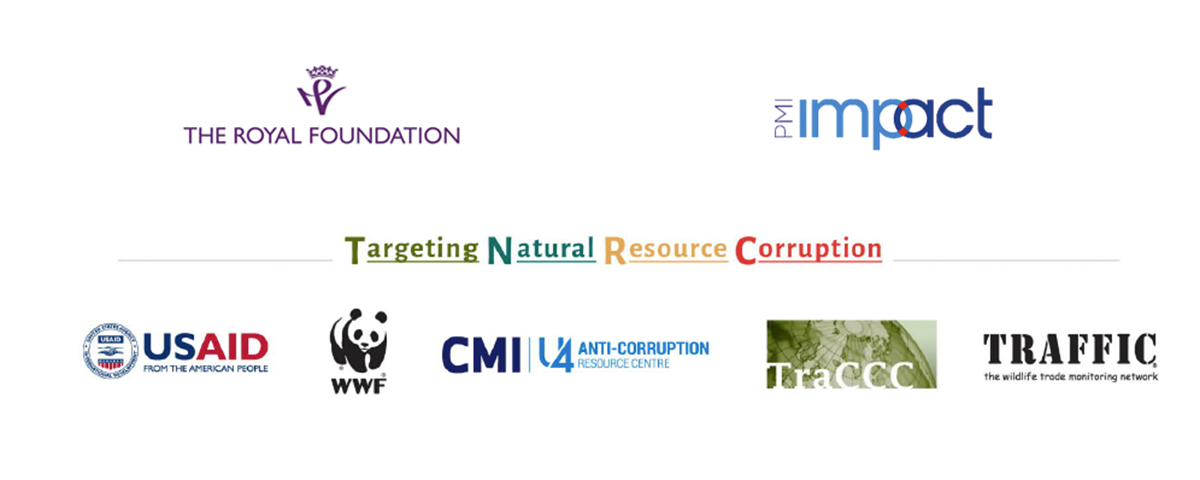 The OECD's participation is supported by the European Union through the Instrument contributing to Stability and Peace (IcSP)