21. October 2019
Supporting the UN Global Compact and its Ten Principles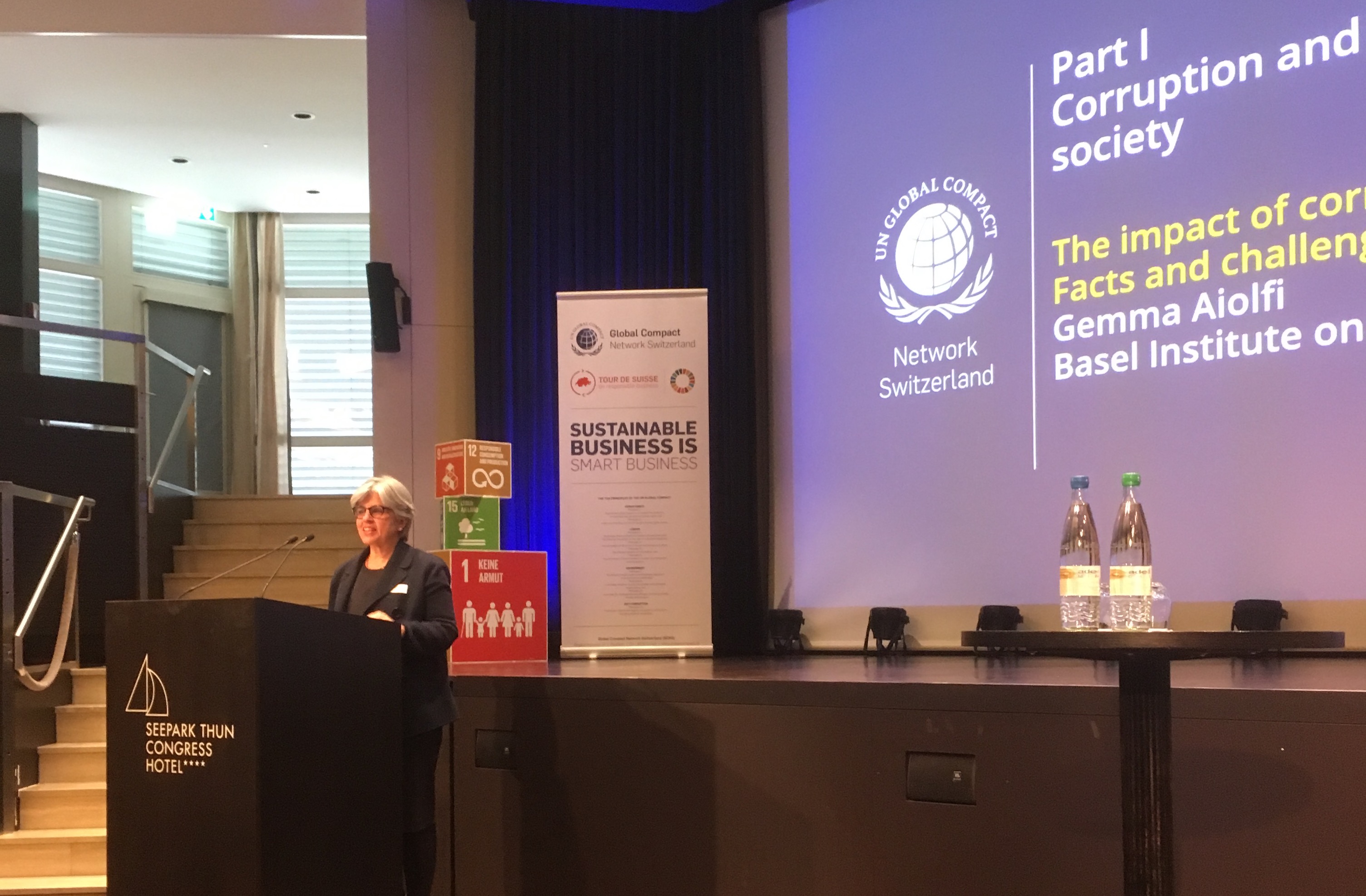 We are pleased to once again confirm our commitment to the United Nations Global Compact (UNGC) and its Ten Principles and submit our third biannual Communication on Engagement. Our efforts around the world to strengthen governance and counter corruption and other financial crimes directly fulfil the UNGC's 10th Principle on Anti-Corruption.
We have partnered with the UNGC since 2013 in support of our shared goal of combating corruption. The Communication on Engagement describes our activities and impact in support of the UNGC Principles from October 2017 through October 2019. Below is a brief summary.
Support to local Global Compact networks
As part of a joint project funded by the Siemens Integrity Initiative, the ICCA provided expert support to the UNGC Office and local networks in Brazil, Japan, Kenya and Nigeria. Each local network developed a roadmap setting out how they will use Collective Action to generate tangible anti-corruption action by businesses in their networks.
Raising awareness
The Basel Institute continuously raises awareness of the UN Global Compact as an example of Collective Action at conferences and in its own Collective Action initiatives, as well as the Global Compact principles in the ICCA's ongoing trainings with the private sector and other actors.
Swiss UNGC local network
The Basel Institute is an active member in the UNGC local network in Switzerland and attended the General Assembly for 2019. The Basel Institute's Head of Compliance, Corporate Governance and Collective Action, Gemma Aiolfi, gave the keynote speech at the network's Third Dialogue in May 2019.
Other highlights
In March 2018, the ICCA presented on Collective Action at the Global Compact Network Korea's Fair Player Summit and Pledge Ceremony.
The ICCA was also delighted to welcome representatives of the local networks of Brazil, Japan and Korea at ICCA conferences in Switzerland in 2018.
Advice to the Brazil network on how to further develop its facilitation role for several Collective Action initiatives.
We remain steadfast in our commitment to contribute to the global fight against corruption and look forward to continued collaboration with the UN Global Compact and promotion of its Ten Principles in the years to come.