10. April 2019
The International Academy of Financial Crime Litigators: Q&A with co-founder Elizabeth Ortega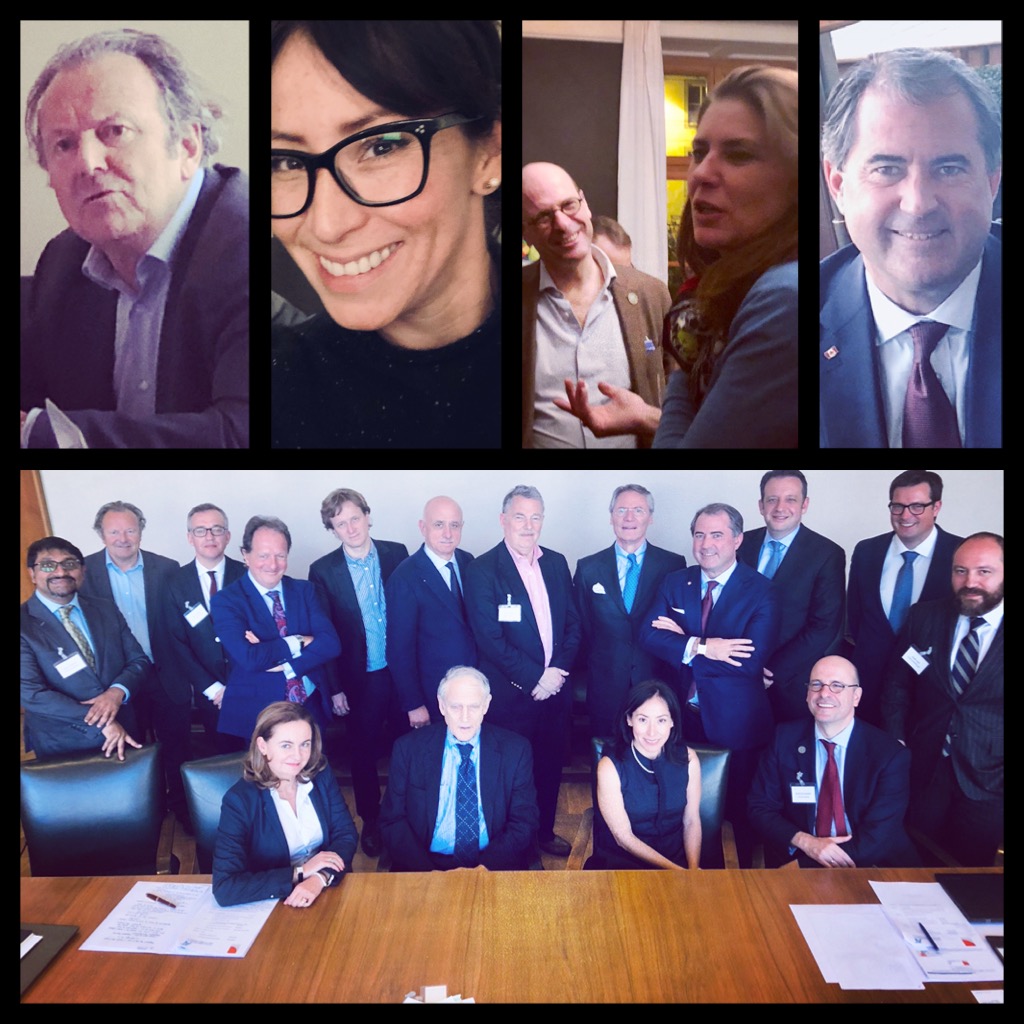 The third meeting of the International Academy of Financial Crime Litigators in Basel this March brought together some of the world's top academic and litigation professionals in the field of financial crime.
The Academy was established in 2018 by Stéphane Bonifassi of Bonifassi Avocats (Paris), Lincoln Caylor of Bennett Jones (Toronto) and Elizabeth Ortega of ECO Strategic Communications (Miami).
How and why did this high-level group come about? Elizabeth Ortega explains in this quick Q&A:
Why was it necessary to launch The Academy?
The Academy was founded in 2018 in direct response to the large number of financial crime matters being handled out of court and the clear need to unite litigation professionals with academic theorists. The Basel Institute on Governance is a crucial collaborator. The Academy's mandate is to drive international cooperation in the interest of both the victim and the accused and to develop skills and best practices for application in this highly specialised field.
Who are its members?
Professionals at the top of their game. Membership is by invitation only, extended to litigation professionals with over 20 years of experience, to professors in relevant disciplines, and to advocates for one and all.
Why bring both sides, victims and the accused, to the table?
This is the best way to promote the open exchange of ideas and information. There's an inherent, beneficial tension in differing opinions, applications and overall goals. This forum for discussion informs practitioners and academics as they wrestle intellectually to a draw: The Academy, where theory meets practice.
How does this vision unfold at meetings?
About twice a year, we meet for a full day in a university setting. We want to absorb the full experience of collegiality and openness to learning, debating and honing opinions. For example, at our most recent meeting at the Basel Institute, Professor Mark Pieth stirred up interest by speaking on how to start cleaning "dirty gold". He listed findings from his extensive investigations in Peru together with analysis of compliance levels of major gold refineries and high-end jewellery retailers. 
Litigator Fred Davis led a lively and interactive discussion on nations' various professional rules that apply to lawyers conducting cross-border criminal investigations. He linked them to the ultimate impacts on investigations and defence. His probing questions inspired a discussion topic for our next meeting at New York University School of Law: Does a corporation have the right to defend itself? 
Professor Bruce Zagaris spoke on the revival of the United States' disclosure statute, Foreign Agents Registration Act (FARA), pertaining to lobbying regulation.
Gretta Fenner, Managing Director of the Basel Institute on Governance, said, "the discussions were really rich and enriching."
Fenner's sentiments sum up our hands-on classroom dynamic. We experienced sheer zeal inspired by presenters and delegates. The high level of critical thinking driven by discussion leaders brought out candid and provocative responses. All found it easy to engage.
Read more
The IAFCL website hosts recent news and articles by Academy members – happy reading.