14. February 2022
Four major developments in the fight against corruption through Collective Action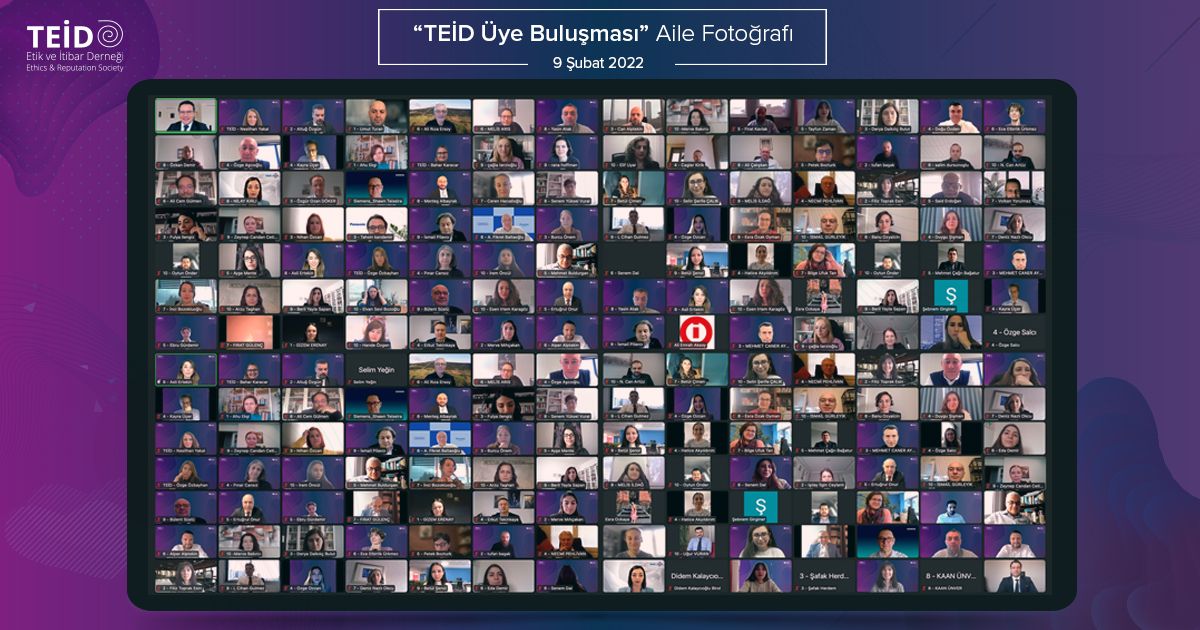 What are the four biggest developments in anti-corruption Collective Action in the last years? And what are some examples of these around the world?
Gemma Aiolfi spoke on these topics to delegates at a Members Meeting of Etik ve İtibar Derneği (TEİD) – the Turkish Ethics and Reputation Society. TEİD is an inspiring cross-sectoral Collective Action initiative that has been working tirelessly since 2010 to promote business ethics in Turkey. Read her speech below or view it on here on YouTube.
If you have any questions about Collective Action or want more details on any of these initiatives, please don't hesitate to browse the B20 Collective Action Hub resource centre. You can get in touch with our team via our Helpdesk, a free advice service on anti-corruption Collective Action to promote fair business.
Thank you for the invitation to speak at this important milestone event for the ethics and reputation society. May I congratulate you all on the commitment and engagement you all bring to addressing integrity and corruption related challenges.
I've been asked to talk about examples of anti-corruption Collective Action initiatives from around the world.
Before doing so I just wanted to mention four developments that are incentivising companies to engage in anti-corruption Collective Action.
1 Revised OECD Recommendation includes Collective Action for the first time
The first is the revised OECD Recommendation published by the member countries of the Anti-Bribery Convention at the end of 2021. Among the new measures to reinforce efforts to prevent, detect and investigate foreign bribery, Collective Action is included for the first time.  Member countries have to:
"consider fostering, facilitating, engaging, or participating in anti-bribery collective action initiatives with private and public sector representatives, as well as civil society organisations, aiming to address foreign bribery and bribe solicitation."
This Recommendation will be part of the country monitoring process that the 44 member countries of the OECD Convention undergo on an ongoing basis. Quite simply, this means that governments will be asked to explain what they have done to foster, facilitate, engage or participate in Collective Action. So there is an international standard that is now encouraging the public and private sectors to get active and participate in Collective Action.
2 Collective Action becomes a key part of ESG and non-financial reporting
Secondly, there is rapidly growing interest in corporate non-financial reporting, where companies explain how they address environmental, social and governance (ESG) issues.
The largest organisation that publishes such information is the Global Reporting Initiative or GRI. GRI's reporting standard on anti-corruption asks companies to describe whether they participate in Collective Action to combat corruption, including:
the company's strategy for its Collective Action activities;
a list of the initiatives in which the organisation participates;
a description of the main commitments of these initiatives.
3 Companies find synergies in human rights and anti-corruption
Thirdly, there's an increasing recognition in the convergences or overlaps between how companies are addressing human rights and corruption.
These topics have much in common and are linked, but they also have important differences: Using Collective Action to share knowledge and experiences is a practical approach that some companies are already using given the new laws on human rights in order to keep up with these new developments.
4 Governments explore ways to engage with the private sector through Collective Action
Fourthly, the Network of Corruption Prevention Authorities (NCPA) brings together government organisations from all over the world, many of which are responsible for drafting their national anti-corruption strategies. These strategies call on the private sector to prevent corruption.
These authorities are now exchanging on their experiences and different ideas on how to engage with the private sector, including through Collective Action.
Those are some of the developments in mainstreaming Collective Action. Let's now take a look at some of the inspiring examples of Collective Action for companies.
Collective Action in action – examples from around the world
Measuring the effectiveness of anti-corruption compliance
A question often asked by investors and boards is: How can you measure whether an anti-corruption compliance programme is really effective?
This was a question posed by the one of the world's largest investors – the Norwegian Sovereign Wealth fund manager – to a group of pharmaceutical companies. Together, they formed a Collective Action initiative to agree on key performance indicators to identify what an effective anti-bribery and corruption programme means in practice.
The output was a set of indicators for companies to report on publicly. So far, two companies from the eight that participated in the Collective Action have published information about the quantitative and qualitative indicators of the effectiveness of their anti-corruption compliance programmes. This is probably the start of a discussion to identify more indicators of what is effective.  
This initiative is an example of how Collective Action can break new ground. It was the first to be inspired by an investor, and also to address a new area that is useful to companies. It may inspire other industry sectors to develop improvements to these basic indicators.
Transforming beneficial ownership transparency in extractives industries
The second example is the joint project of two major global Collective Action initiatives. Open Ownership and the Extractive Industries Transparency Initiative (EITI) are partnering to develop and deliver a new global programme called Opening Extractives.
Opening Extractives aims to stimulate a real transformation in beneficial ownership transparency in the extractives industry. This will involve governments, companies and civil society publicly revealing the ultimate beneficial owners of their supply chain companies, and partners of the companies that engage in mineral and mining industries.
This Collective Action could be a game changer in a sector that has long been associated with corruption risks, including kleptocracy and state capture.
It's an exciting development because it brings together two well established collective action initiatives to tackle a really complex and political issue. We'll have to see how it develops.
Sharing compliance expertise between private firms and state-owned enterprises
Compliance without Borders is a mentoring programme between state-owned enterprises and the private sector that was developed by the B20 and the OECD.  
It has been piloted in the last few months, and could be a great way for state-owned enterprises to benefit from experienced compliance officers in the private sector sharing their experience and expertise for free.
At the same time, the private-sector compliance officers learn about the challenges of having to implement a compliance programme in a state-owned organisation.
Developing industry-tailored anti-corruption guidance for high-risk industries
The Natural Resource Governance Institute (NRGI) is a non-profit organisation that seeks to improve countries' governance of their natural resources, with a focus on the oil and gas industry.
Over a two-year period, the NRGI conducted a detailed desk review and analysis of corruption cases involving state-owned enterprises and their oil and gas corporate partners. They identified recurrent corruption issues and reviewed existing best practices in corruption prevention.
Then they brought together, in a series of consultations, 15 of the largest oil companies plus state-owned enterprises and civil society stakeholders. The aim was to develop a new and tailored set of guidance that recommends measures that companies in the oil, gas and mining sectors should adopt to reduce corruption risks when partnering with state-owned enterprises.
The Guidance also recommends measures SOEs can take to strengthen their anticorruption safeguards.
The Collective Action entailed interviews with over 110 individuals and 50 companies from NGOs, companies, financial institutions, universities and a core group of 18 companies through closed-door workshops.
The guidance breaks new ground for three reasons:
It focuses on the business interactions between companies and state-owned enterprises – not on everything. For example, it does not cover gifts and entertainment because there's already lots of guidance on that topic.
It mixes basic and ambitious measures. Some can be implemented already, while others will take longer.
It prioritises the public interest in the producing countries, rather than the company's interest which is often the focus of compliance guidance. This means higher disclosure levels even if the entities are not legally obliged to do so, and stopping serious forms of corruption like kleptocracy where possible.
This guidance could provide inspiration to other countries. There are SOEs everywhere in the world and many present similar risks to this industry sector. So the Collective Action methodology that the NRGI used could be applied in other sectors, other countries and to other corruption-related challenges.
2