31. August 2016
Roundtable on money laundering activities in Bulgaria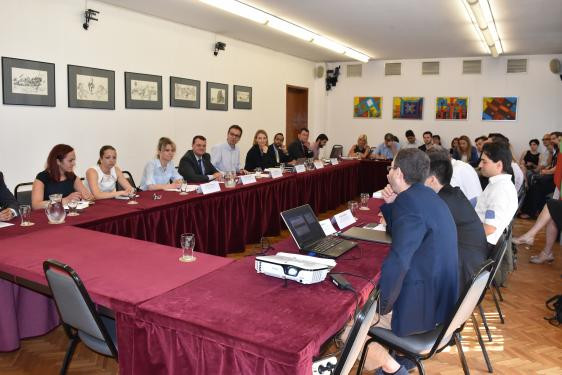 Experts from Basel Institute participated during a roundtable organised in Sofia, Bulgaria on 14 July 2016 by the Center for the Study of Democracy (CSD), a Bulgarian interdisciplinary public policy institute, on the topic: "Scope and implications of money laundering activities: institutional governance in the fight against money laundering in Bulgaria". Basel Institute is a partner organisation with CSD under the Bulgarian Thematic Fund Security Project "Overcoming institutional capacity gaps to counter corruption and organised crime in Bulgaria".
During the roundtable representatives from various public Bulgarian institutions gathered to discuss the application and the gaps of the AML/CFT framework in Bulgaria. Experts from Basel Institute shared their experiences on how to address those gaps and what actions may be undertaken. The participants concluded that although the AML/CFT legal framework in Bulgaria is in place, the implementation of the laws is weak which leads to ineffective AML/CFT measures. They identified the need for a systematic approach on gathering financial intelligence on organised crime while enhancing the inter – governmental cooperation for sharing such information. They also noted the need to identify and deconstruct the problems throughout the asset recovery process in order to create effective outcomes.
Under the Thematic Fund Security Project there would be further activities planned by Basel Institute and the CSD in order to enhance governance capacity and work efficiency of the institutions involved in the fight against money laundering in Bulgaria.
2