Working Paper 8: The recovery of stolen assets: seeking to balance fundamental human rights at stake
The recovery of stolen assets is a fundamental principle of the UN Convention against Corruption (UNCAC). By including this element in the said Convention, the international community recognizes the negative impacts on countries and populations deprived of the billions of dollars that are diverted each year by their corrupt leaders and public officials.
The confiscation and restitution of these illicitly acquired funds may benefit affected, generally poor, countries in urgent need of resources to finance, for example, social programs or infrastructural projects. As these assets are essential for the well-being of the population, their repatriation can thus contribute to repairing the damage caused by the embezzlement.
This paper intends to analyze the way in which fundamental human rights are susceptible to being violated by the illegal acquisition of personal wealth; these are essentially economic, social and cultural rights. Furthermore, the paper tries to identify who the victims are. It shows not only the necessity of punishing the perpetrators of corrupt practices but also underlines the need to guarantee that their fundamental rights, such as the presumption of innocence and the guarantee of property rights, are respected in the process of asset recovery.
Approaching the issue of asset recovery with a human rights perspective it becomes clear that asset recovery is a process whereby it is essential to respect not only the victims' interests but also to preserve the rights of all persons concerned. 
About this Working Paper
This paper is part of the Basel Institute on Governance Working Paper Series, ISSN: 2624-9650.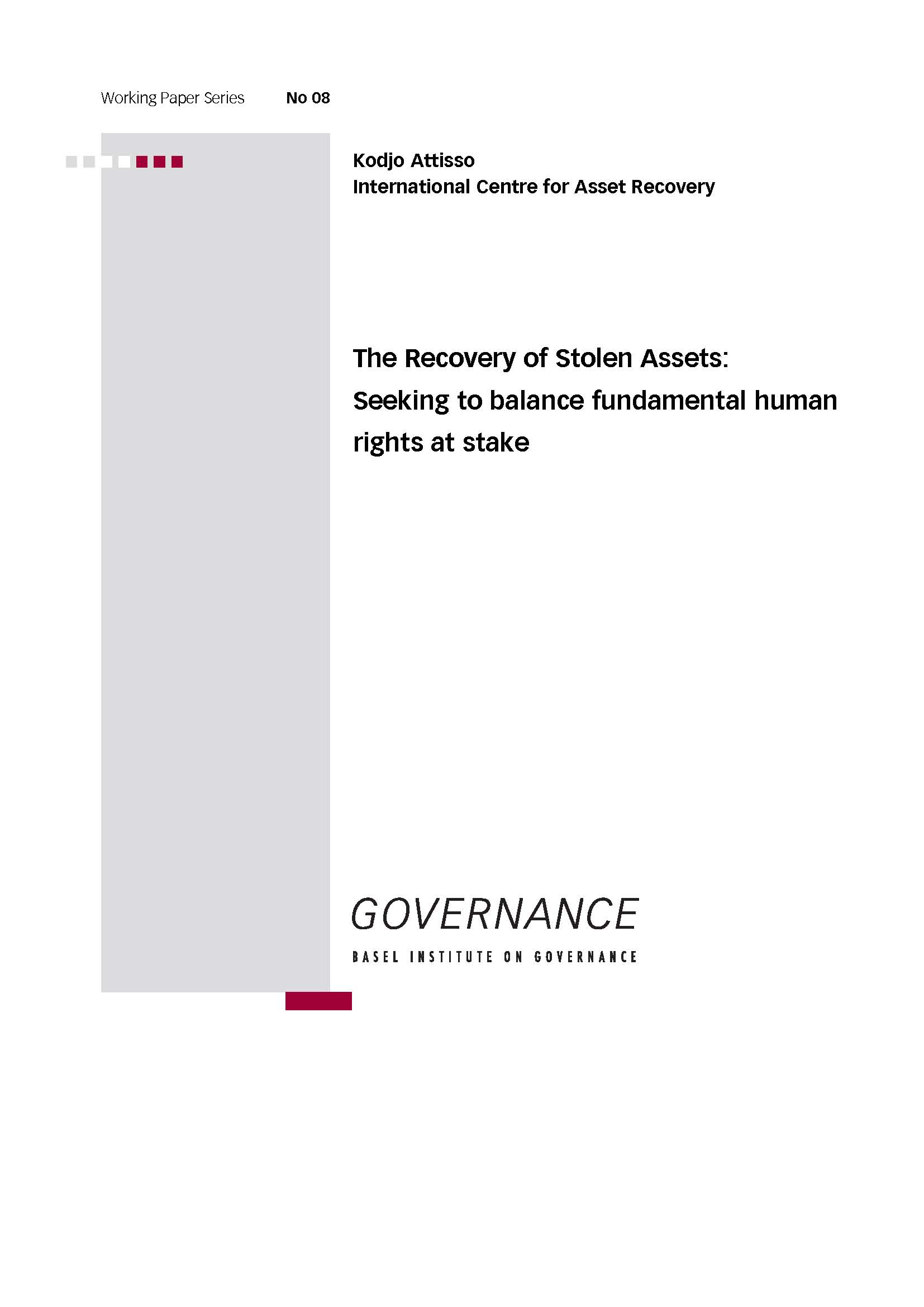 Publisher
Basel Institute on Governance
Author(s)