Working Paper 23: New perspectives in e-government and the prevention of corruption
Does e-government have an impact in reducing corruption? Do e-government solutions sufficiently take private sector perspectives into account to maximise its potential for addressing corruption risks? 
This paper addresses these and additional questions about the dynamic between governments and the private sector with respect to harnessing e-governance tools for corruption prevention. It is written primarily from a private sector perspective and for private sector actors who are interested in a more comprehensive understanding of the scope and examples of e-government solutions to improve their anti-corruption policies, but concludes with numerous recommendations for the private sector and governments alike.
About this Working Paper
This paper is part of the Basel Institute on Governance Working Paper Series, ISSN: 2624-9650.
The Basel Institute on Government was granted funding by GlaxoSmithKline (GSK). The work was undertaken between September 2016 and May 2017.
Links and other languages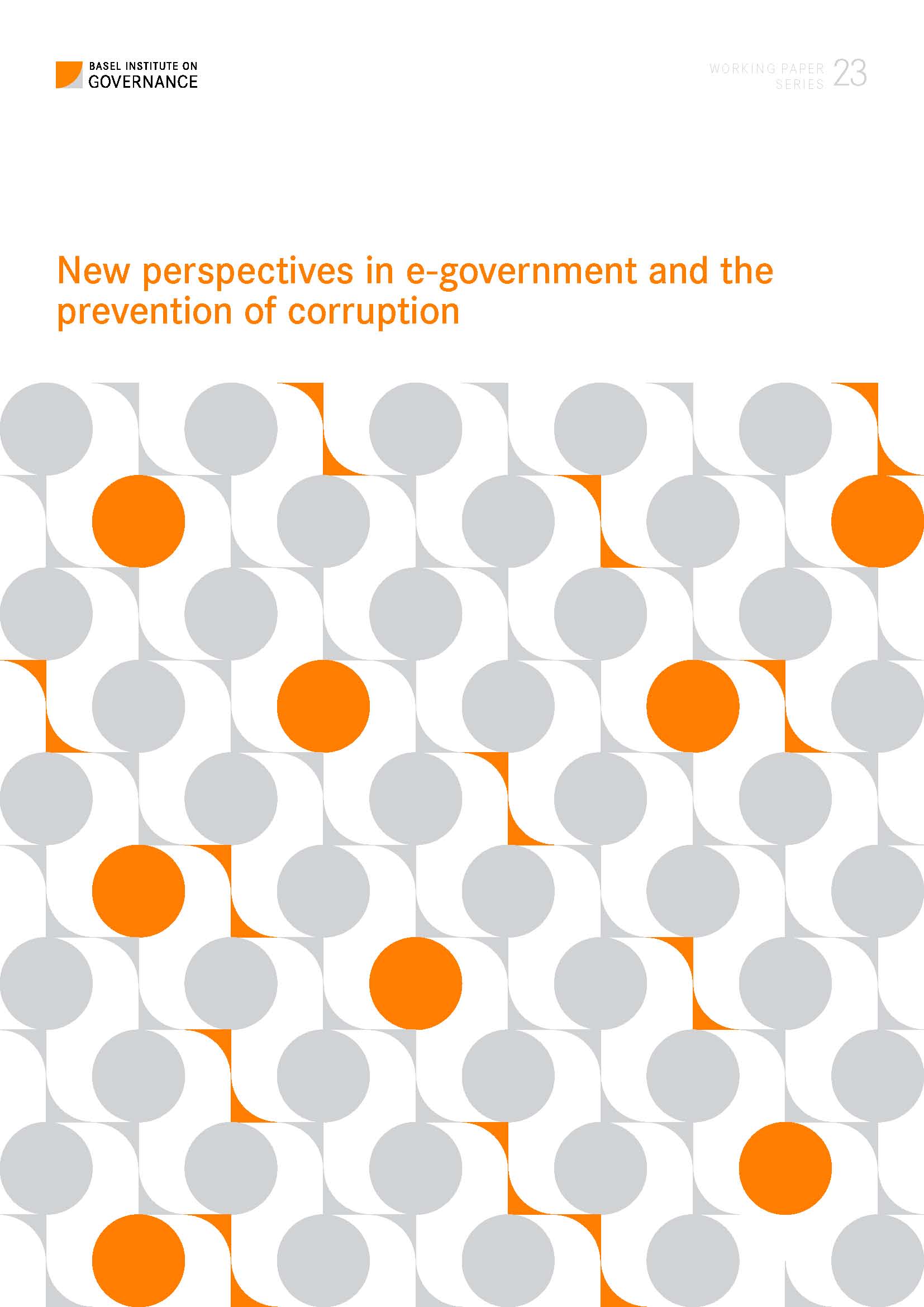 Publisher
Basel Institute on Governance
Author(s)