The value and importance of Collective Action
Collective Action is becoming increasingly popular as a tool to help solve some of the more difficult and systemic aspects of bribery. It also plays an important role for peer companies keen to ensure a level playing field when acquiring new business.
Lawyers can help their clients to identify, join or initiate new forms of Collective Action because the opportunities and scope are so broad and flexible. There is the potential therefore to find something suitable for all companies wherever they operate in the world. 
This article was published in the IBA Anti-Corruption Committee Anti-Corruption Law and Practice Report 2017.
Links and other languages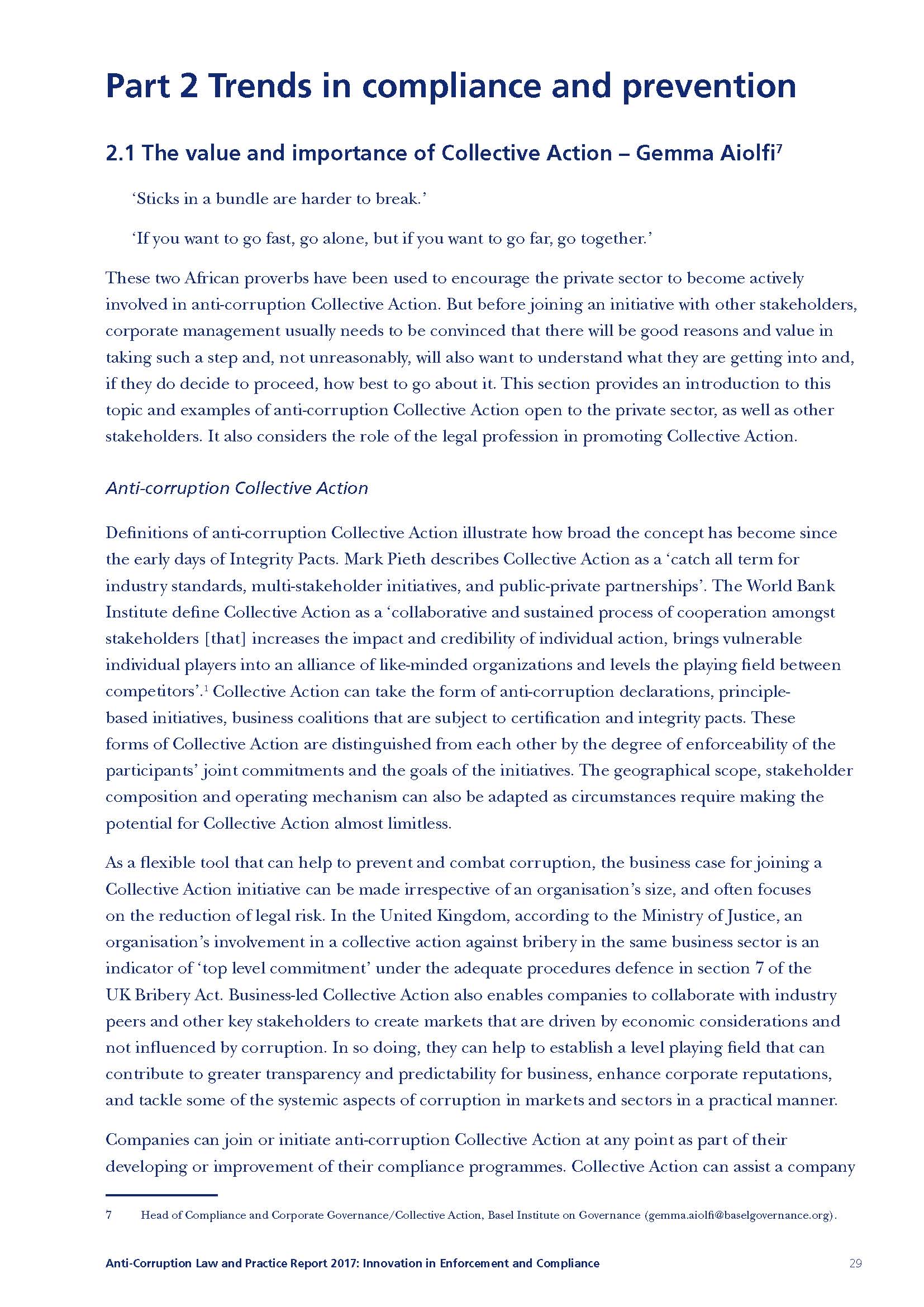 Publisher
International Bar Association
Author(s)