Success strategies for Collective Action against corruption
What is the best way to join or set up a Collective Action Initiative against corruption? Learn some tips and strategies from expert Collective Action practitioners.
This is the fourth video in a 5-part series on how Collective Action can help combat corruption. Features: Gemma Aiolfi (Basel Institute on Governance), Lisa Miller (World Bank Group), Mirna Adjami (Basel Institute on Governance) and Robert Klitgaard (Claremont Graduate University). Filmed at the International Centre of Collective Action Conference 2018.
The conference was held by the Basel Institute on Governance with support from the Siemens Integrity Initiative, KPMG and Hughes, Hubbard & Reed. 
Subtitles and transcripts are available in English, German, Spanish and French.
Links and other languages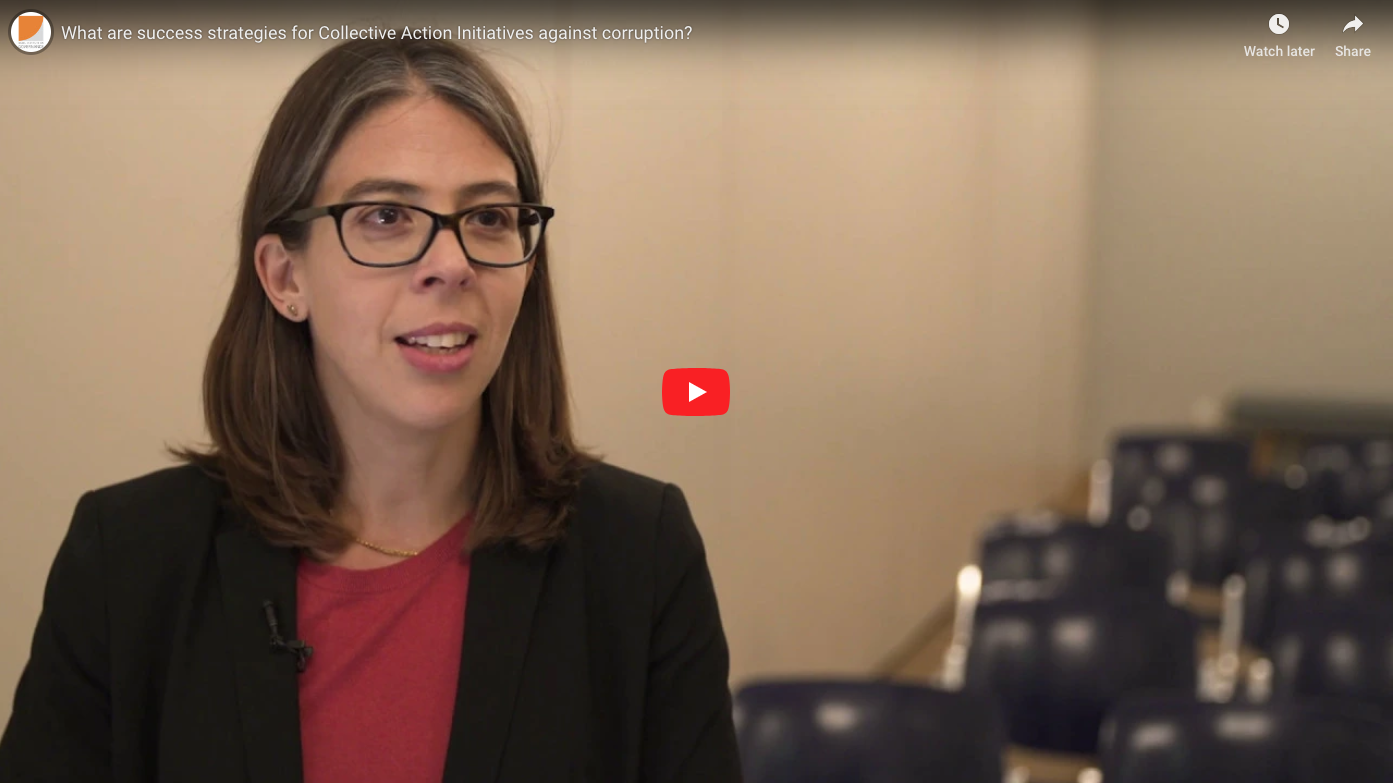 Publisher
Basel Institute on Governance