Quick Guide 6: Effective training on financial investigations
Sophisticated and complex financial crimes span the globe. "Following the trail of the money" can involve many jurisdictions, each with their own laws and practices, and varying capacity or willingness to cooperate internationally.
Fighting corruption and money laundering, and recovering criminal proceeds, are therefore complex challenges. Specialised legal, financial accounting, analytical and investigation skills are essential.
Phyllis Atkinson, Head of Training at the Basel Institute's International Centre for Asset Recovery (ICAR), explains ICAR's unique training approach – and how it helps investigators, prosecutors, members of the judiciary and Financial Intelligence Units in partner countries gain these investigative skills quickly and effectively.
This work is licensed under a Creative Commons Attribution-NonCommercial-NoDerivatives 4.0 International License. It is part of the Basel Institute on Governance Quick Guide series, ISSN 2673-5229.
Links and other languages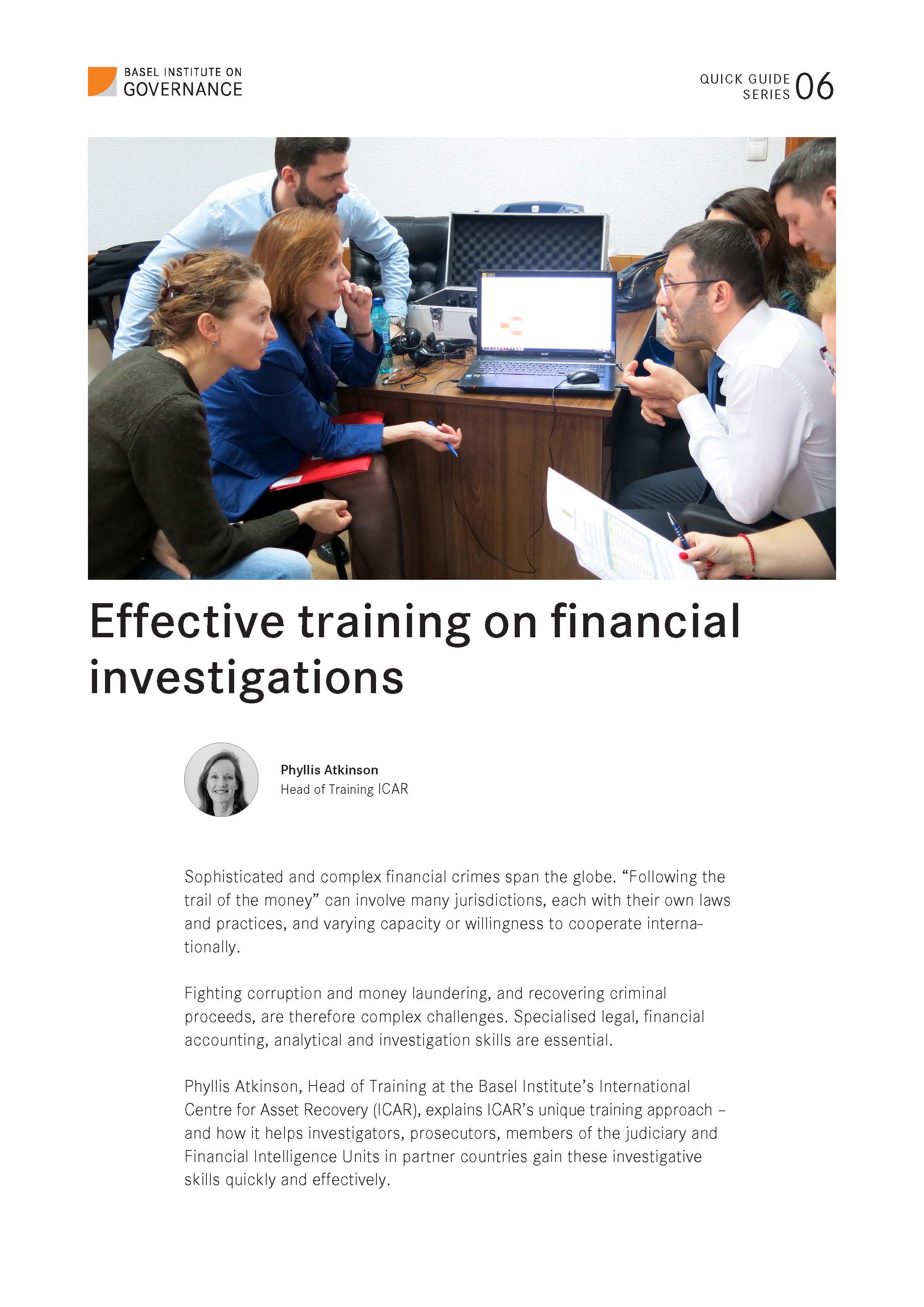 Publisher
Basel Institute on Governance
Author(s)