Quick Guide 25: Tax investigations and illegal wildlife trade
What role could tax investigations play in detecting, investigating and prosecuting cases of illegal wildlife trade? Potentially a large one, with the right coordination and capacity.
This quick guide by Jovile Mungyereza, Financial Investigation Specialist in our Green Corruption programme and former Tax Investigations manager at the Uganda Revenue Authority, gives a brief introduction to the surprisingly under-researched and under-utilised possibility of using tax laws and investigations to target high-level wildlife traffickers.
About this Quick Guide
This work is licensed under a Creative Commons Attribution-NonCommercial-NoDerivatives 4.0 International License. It is part of the Basel Institute on Governance Quick Guide series, ISSN 2673-5229, and was funded by the UK Government through the IWT Challenge Fund.
Links and other languages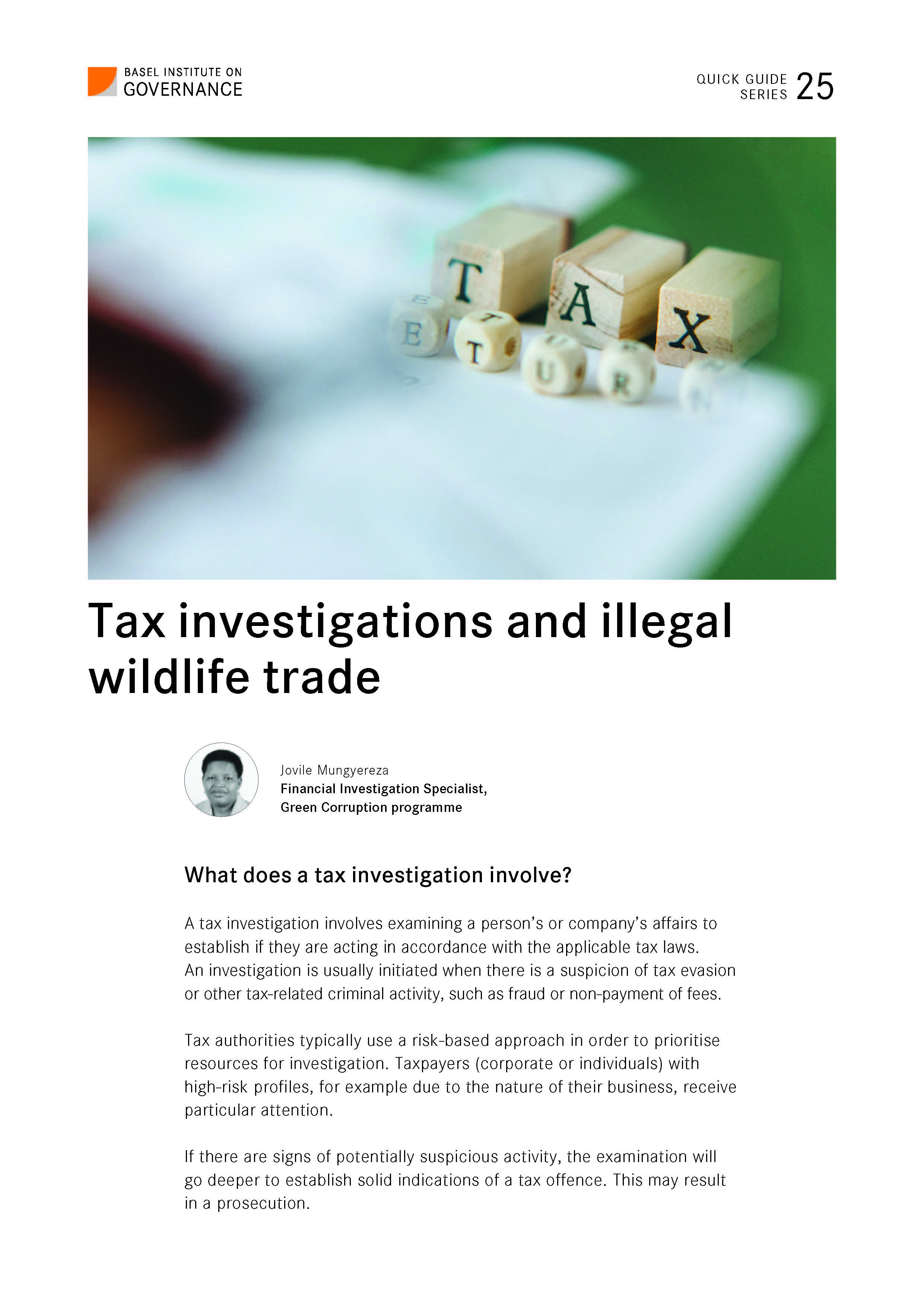 Publisher
Basel Institute on Governance
Author(s)