Quick Guide 15: Following the money
"Follow the money!" Everyone's talking about it, especially in relation to corruption, fraud and organised crime.
What does "following money" actually mean in this context? How do we do it in practice? And what are some of the wider possibilities?
Read this quick guide by Stephen Ratcliffe, Senior Investigation Specialist, to find out.
This work is licensed under a Creative Commons Attribution-NonCommercial-NoDerivatives 4.0 International License. It is part of the Basel Institute on Governance Quick Guide series, ISSN 2673-5229.
Links and other languages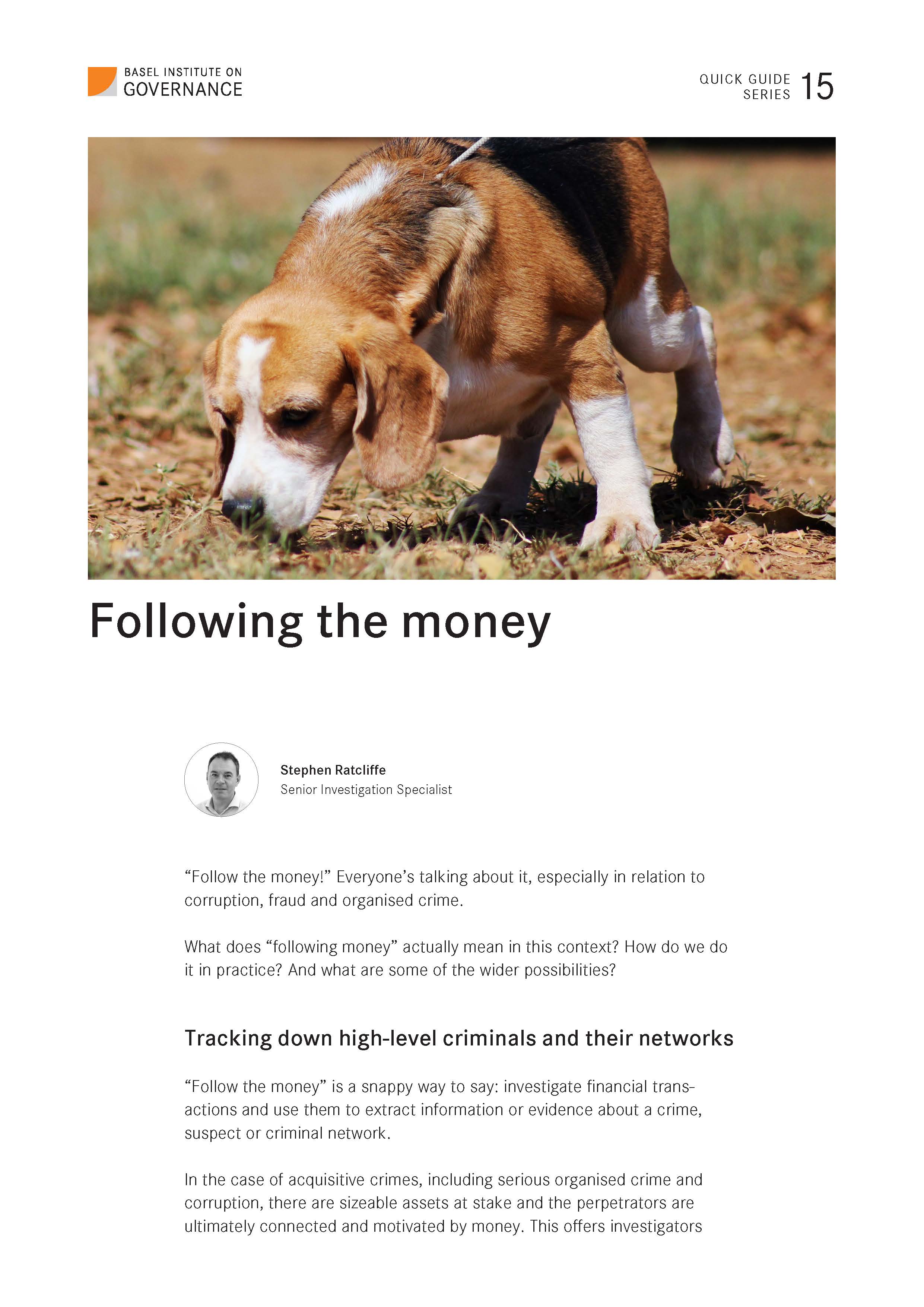 Publisher
Basel Institute on Governance
Author(s)